Inspiration comes in many forms, often in the most unexpected places. This year's list of Quartz Africa Innovators certainly inspired us, showing what was possible on the continent in fields ranging from film to entrepreneurship, from medicine to design.
We asked some of our 2016 innovators to tell us what inspired them this year. They could name any piece of culture, from books to films and even a great presentation and tell us—in their own words—what it meant to them.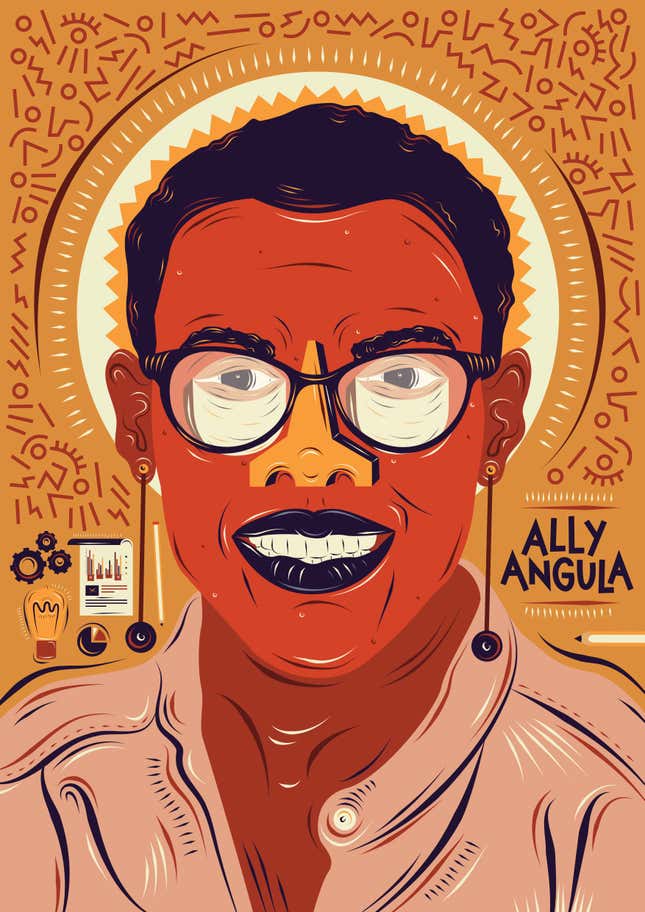 Ally Angula
Founder, Leap Holdings
Namibia
"Entrepreneurial Solutions for Prosperity in Bottom of Pyramid Markets by Eric Kacou is an understated book written by a fellow African that I believe if fully engaged with by our business community on the continent as well as our governments in as far as bringing a different mindset to our challenges would be the most impactful book that I have read this year."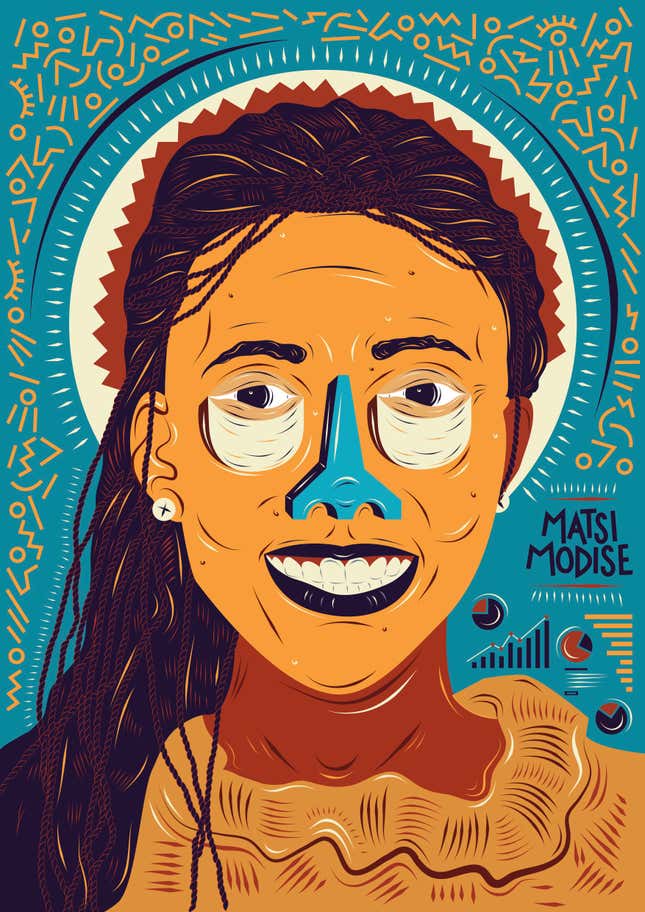 Matsi Modise
Managing Director, Simodisa
South Africa
A book that really inspired me this year is Manuscript Found in Accra by Paulo Coelho, a Brazilian Author of other great books such as The Alchemist and Maktub. Manuscript Found in Accra inspires you to seek wisdom in your fears and challenges. Its about hope and having honest conversations with yourself. The book has marvelous quotes some of which are scriptures from the Koran and the Old and New testament of the Bible.  One of my favorite quotes  is "Love is only a word, until someone arrives to give it meaning."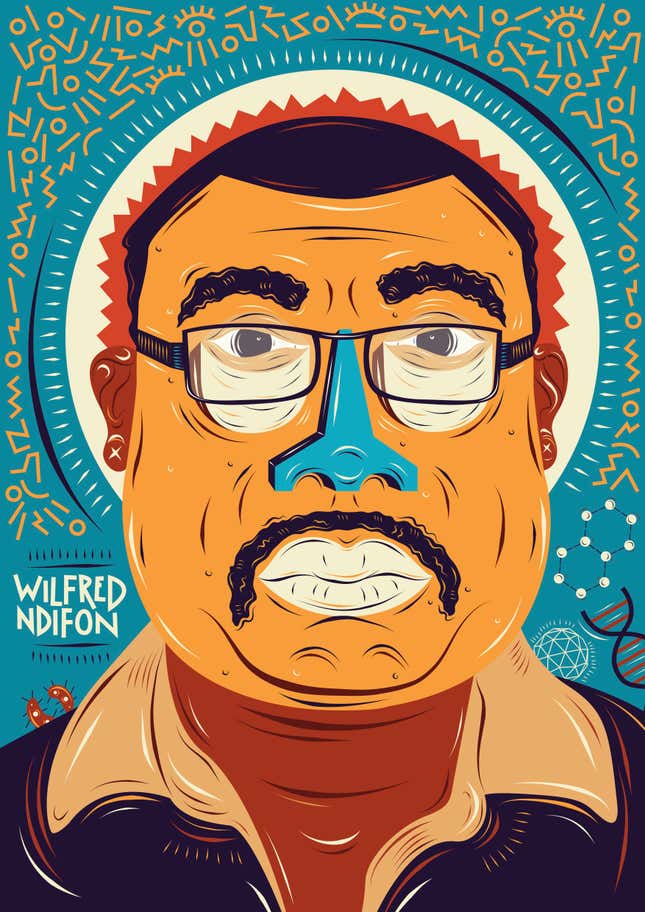 Wilfred Ndifon
Immunologist
Cameroon
I wouldn't say that I was inspired by any cultural piece in 2016, but Wanuri Kahiu's presentation on science fiction at the 2016 Quartz Africa Innovators Summit did make me hopeful that the age-old human tradition of imagining the future (and the past!) will continue to thrive in Africa, this time with more guidance from science. It is important to imagine scientifically accessible futures because this is a prerequisite to creating those futures and to anticipating certain catastrophes.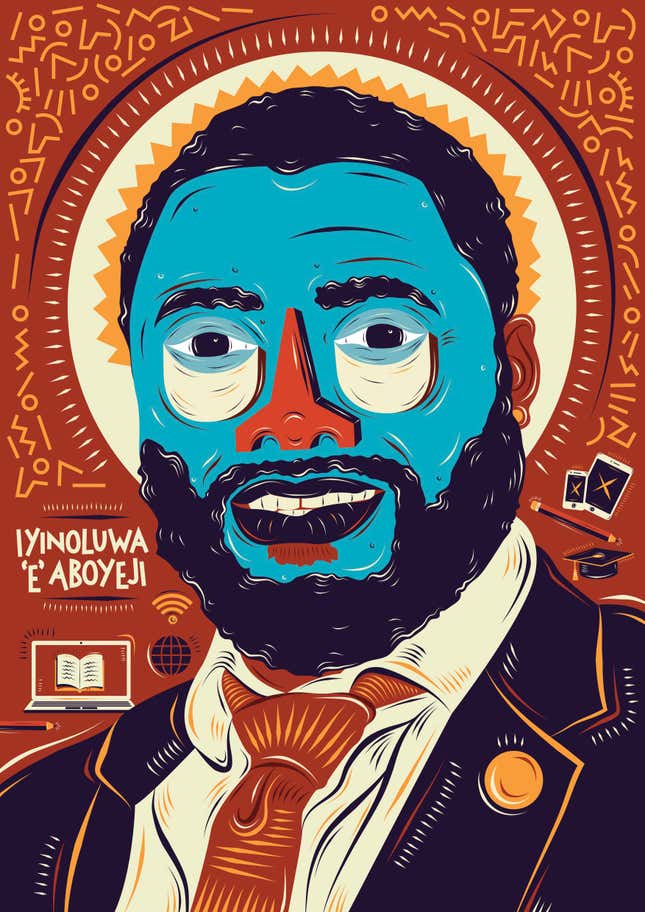 Iyinoluwa 'E'  Aboyeji
co-founder, Flutterwave, Andela, Nigeria
I finally read Alibaba: The House That Jack Ma Built. Jack Ma is my idol (right after Mark Zuckerberg, of course) so I was super excited to delve deep into his story.
Reading the book was like going through a time machine because there are so many parallels between the intrigues of startups in China and our nascent African startup ecosystem. I learnt so many valuable lessons from how to work with government to why you should focus on the customer, and how you should lead your team. However the line that really stood out to me was; 'We like to say that Alibaba was born in China, but we were created for the world.'
One day I hope I can say the same of Flutterwave.
Isaac Nabwana
Filmmaker, movie director
Uganda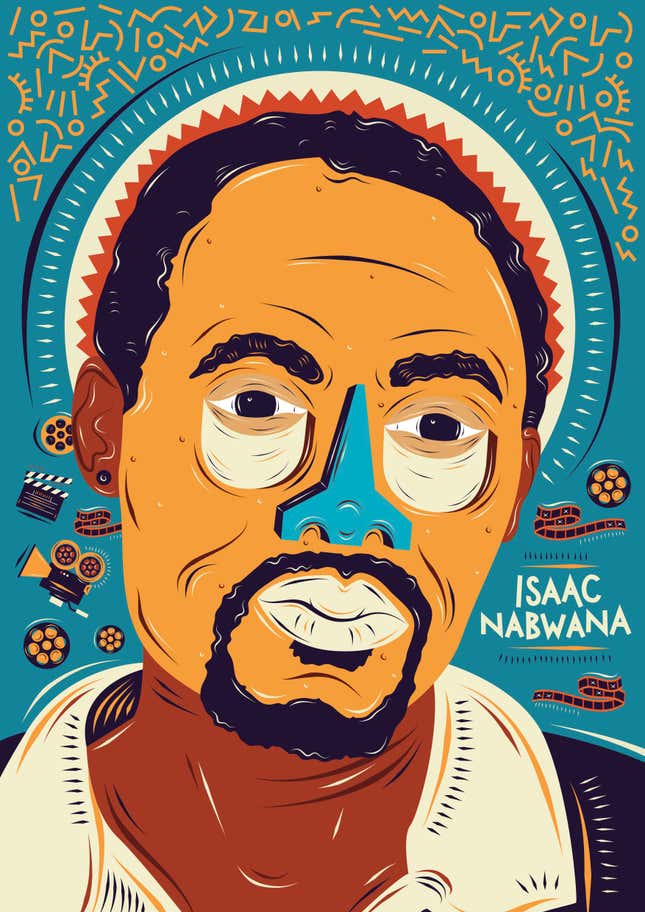 Isaac Nabwana, the leader of his country's Wakiliwood movie movement,  considers a song by Uganda's WakaStarz Kids' Band as an inspiration this year. The song 'Daddy and Mummy' (which highlights domestic violence) has become viral on social media, resonating very well with audiences from different parts of Africa especially in Uganda, Kenya, Nigeria, South Africa, Mozambique. In the song, the kids blame their parents for constantly fighting, for mistreating them and such behavior is what has driven them into the streets. This is something that Nabwana is close to his heart and has had a big impact on him this year. He was part of the production process and was planning to improve on the song (by producing a more professional version of this simplistic one) but after the unexpectedly huge reception online with views on Facebook now at over 6.6 million (4.2 million and 2.6 million), he stopped at that. His daughter is the lead singer.