Last year, a public survey of elections by the Pan-African research network Afrobarometer showed Africans distrusted national electoral commissions and the quality of their elections. Just over 40% of Africans in 36 countries believed that the last elections in their country were free and fair; 25% said they trusted their electoral commissions "a lot"; and many described elections where bribery was rampant, media bias persisted, and voters were often threatened with violence at the polls.
Yet elections across the continent are always markers of important democratic milestones and are followed closely by observers and citizens alike. In 2016, congratulations poured into Ghana after the country elected Nana Akufo-Addo as its new president. Several incumbent presidents, including Uganda's Yoweri Museveni, Zambia's Edgar Lungu and Ali Bongo Ondimba of Gabon all won re-election too—despite protests from opposition members, violence, and internet shutdowns. And after 22 years in power, The Gambia's Yahya Jammeh, who once said he will rule for "one billion years" conceded defeat live on television, only to reject the outcome of the elections a few days later.
In 2017, more African countries will pursue the democratic path by conducting presidential, legislative and municipal elections. Some 281 sworn lawmakers—they are 347 legislators in total—will kick things off in Somalia by voting for a president later on Jan. 24. Incumbent president Hassan Sheikh Mohamud is considered a frontrunner and is among dozens of candidates who are vying for the presidency.
Here are the key elections to watch as millions of people head to the polls.
Rwanda
When: Aug. 4, 2017
President Paul Kagame will be seeking a third, seven-year term since winning the country's second election in 2010 with 93% of the vote. Dubbed as the "global elite's favorite strongman" and the "darling tyrant," Kagame is a media-savvy politician who uses his sleek website and over 1.5 million Twitter followers to propagate his message of progress and development. Kagame is also credited with transforming the landlocked nation's economic development, boosting youth employment and trade, reducing poverty and advocating for technology as a tool for prosperity.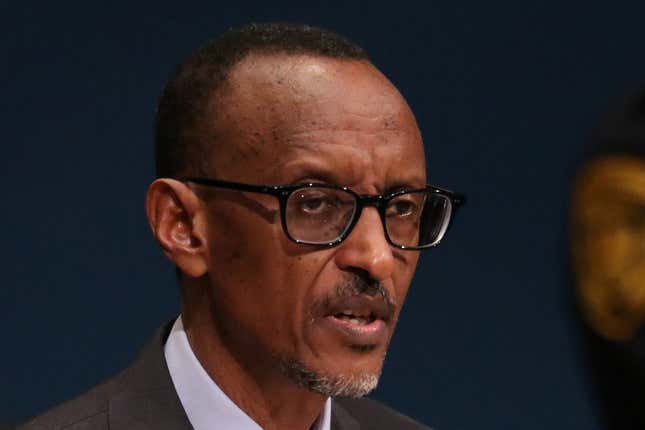 Yet, the country's transformation under Kagame has come with a catch. Kagame is accused of muzzling the press, restricting free speech, and silencing dissidents—in some cases, even allegedly assassinating opponents who fled to Uganda and South Africa.
But the upcoming election will point more to the future of Rwanda than to its troubled past. In 2015, a constitutional amendment allowed Kagame to run for this new term and two more five-year terms after that, meaning that he could stay in power till 2034. The controversial move was criticized by many in the international community and questioned whether Kagame was even interested in fostering a new generation of leaders to take on the mantle of leadership. "I don't think that what we need is an eternal leader," Kagame said when he announced his candidacy early last year. And in 2017, he will have to work hard to prove to his critics that he doesn't count on being one.
2. Kenya
When: Aug. 8, 2017
Kenyans will go to the polls to elect almost 1900 public officials including the president, senators, county governors, members of the national and county assemblies, and women county representatives. This is yet another high-stakes election, which is tilted in favor of incumbent president Uhuru Kenyatta and his deputy William Ruto. The two, however, will go into election facing an energized opposition who have used the administration's failings as a rallying point.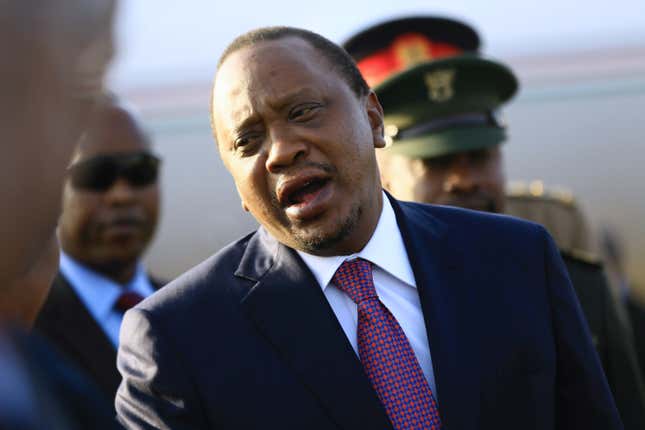 Since Kenyatta came to power in 2013, the country has been bedeviled with deadly terrorist attacks; teachers, nurses and doctor strikes; failing banks; and several corruption scandals that have drained tens of millions of dollars from government coffers.
Even though the opposition is yet to pick a candidate, Kenyatta will likely face Raila Odinga, a longtime opposition figure who has been angling to become president for almost 20 years. The opposition has also accused the country's Independent Electoral and Boundaries Commission of being inept and biased, with a British court recently convicting two British businessmen of bribing election commissioners to get contracts for printing ballots.
Like previous elections in the past two decades, the fear of violence, ethnic polarization, and escalating political tensions looms large. Kenya walks a tight rope and depending on how the IEBC conducts the election, might see it maintain its fragile democracy or slide into yet another gloomy post-election period.
3. Angola
When: Aug. 2017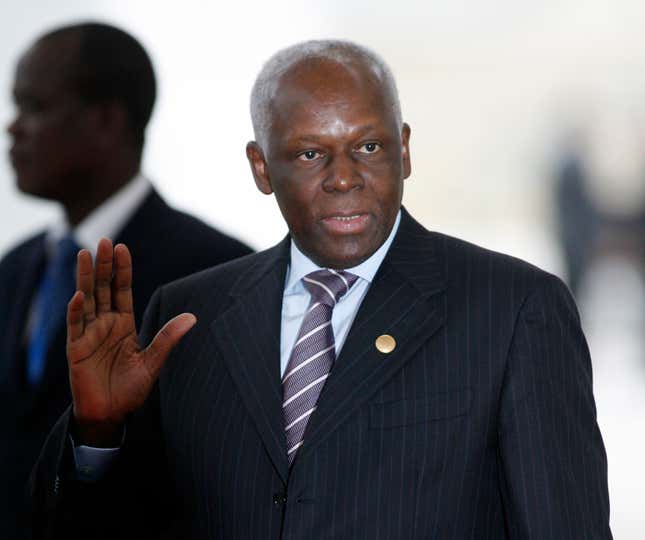 In Dec. 2016, president Jose Eduardo dos Santos surprised many observers by announcing that he will step down as president before the 2017 elections. The ruling People's Movement for the Liberation of Angola party has elected João Lourenco, a former defense minister, as vice president ahead of the next parliamentary elections. In Angola, the leader of the winning party automatically becomes president.
But Angola is still dominantly a one-party state, ruled by dos Santos and his family, who have amassed wealth and power over the last four decades. Yet, the fourth elections in the country since it gained independence from Portugal in 1975, come at a time when the country has been hit by the slump in global crude prices—diminishing its foreign exchange revenues. The 2017 elections will test the maturity of Angola's democracy and if successful, confer a measure of legitimacy on its government
4. Liberia
When: Oct. 10, 2017
After 10 years in office, it is the end of the road for Ellen Johnson-Sirleaf, Liberia, and Africa's first female president. Sirleaf leaves office after winning the Nobel Peace Prize, dealing with the Ebola crisis, passing a Freedom of Information bill, and taking on the taxing effort of rebuilding a country ravaged by war. But by Oct. 25, 2017, Liberia will have a new president-elect, who will take the mantle of an economy battered by low global commodity prices and post-Ebola decline in official inflows.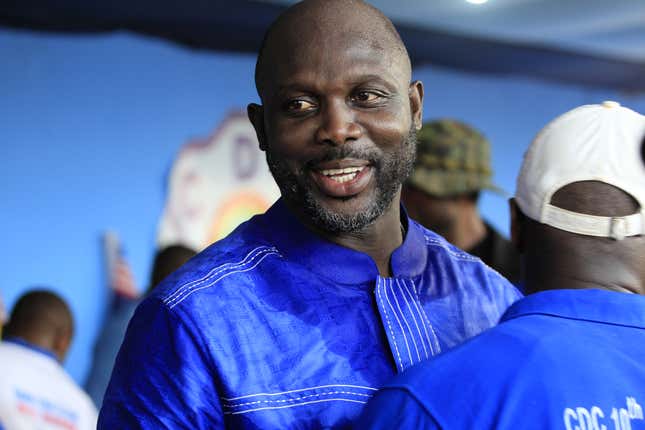 More than 1.9 million registered voters will elect presidential and legislative candidates from 22 political parties, according to the National Elections Commission. A key contender in the elections is George Weah, an ex-footballer who is considered by Fifa as the highest-ranking African footballer of the 20th century, and whose first presidential bid failed after he lost to Sirleaf. The former AC Milan footballer and current senator has promised to increase the national budget, work on religious harmony and support vocational education.
Weah could also face off with Jewel Howard-Taylor, the ex-wife of former Liberian president and warlord Charles Taylor. Jewel, considered the second most powerful woman in Liberian politics, is a twice-elected senator from Bong County, which has the third-highest number of registered voters in Liberia. Vice president Joseph Boakai will also run for president on the government's record.
5. The Democratic Republic of Congo
When: TBD 2017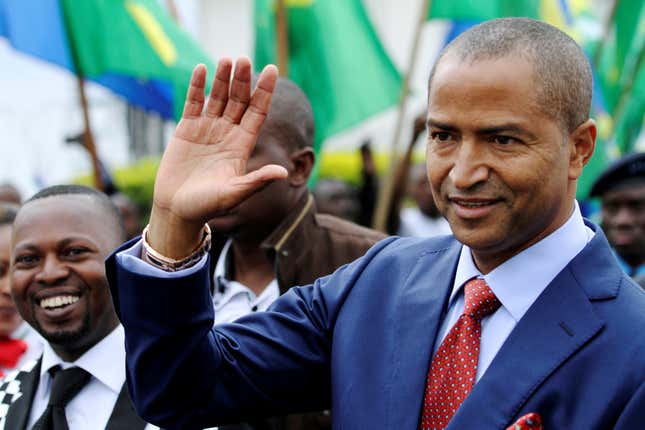 On New Year's Eve, the government and opposition members in the DR Congo appeared to have signed a deal that could see president Joseph Kabila step down after the next election. The agreement came after deadly protests, arrests and internet shutdown that followed the end of Kabila's constitutionally-mandated second term on Dec. 19.
As part of the deal, a transitional government will be appointed by March, and the elections will take place before the end of the year. If this does take place, it will be the first peaceful transfer of power since independence in 1960. A peaceful election will also avert a return to war in the populous, mineral-rich country, where some five million people lost their lives in the civil war that lasted between 1994 and 2003. Moise Katumbi, a popular politician and opposition member, is expected to run to replace Kabila.
The challenge to hold the vote in 2017 will also be enormous, given that the electoral commission once said that it needed at least 17 months to complete registration processes and hold the elections. Beyond the election, a new government and president will face the task of addressing economic, humanitarian and political instabilities that persist all across the country.