South Africa enjoys 2,500 kilometers (nearly 1,600 miles) of coastline, from the desert that rolls into the Atlantic Ocean in the west to the lush green dunes along the Indian Ocean in the east. But these beaches are also political spaces.
Every New Year's Day, it is tradition for tens of thousands of people make their way to the country's beaches. Yet it is still strange to see black South Africans enjoy the beach.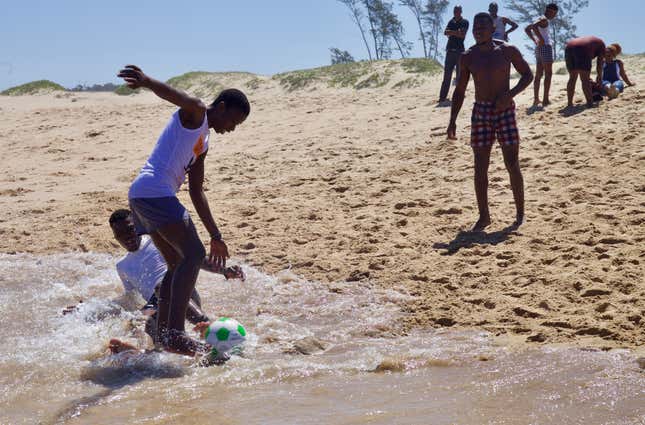 Seeing throngs of black bodies on a beach has elicited racist remarks on social media more than once. One woman who compared black people to monkeys was charged and fined for racism under South Africa's hate-speech laws, while a more recent case is still under scrutiny.
Although not common, when these kinds of comments surface, they open up an old wound among black South Africans. The country's beaches were vigorously segregated during apartheid, clearly marked for whites and non-white, and the best beaches were preserved for the white minority.
Back then, crossing color lines on the beach was an act of defiance, with protestors facing fines or run-ins with police. When apartheid began to crumble in the late 1980s, the beaches were among the first public spaces to be reclaimed. Today, there is still a sense of defiance with which thousands of black South Africans gather on the country's beaches.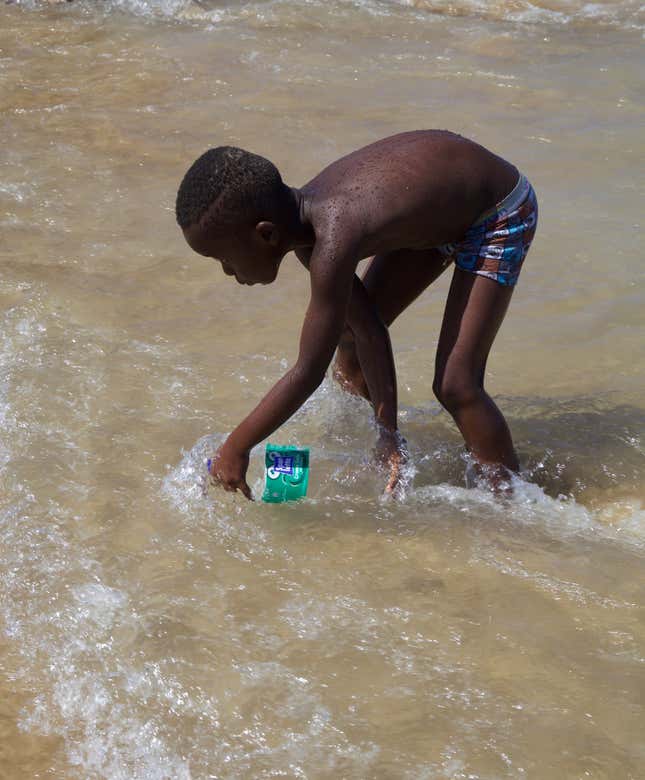 The same social and economic disparities between South Africa's racial populations are present today, and many public spaces like national parks, quaint holiday towns, and pristine beaches remain the playground of upwardly mobile, mainly white South Africans. Vacations and certain leisure activities are also still seen as "white."
Even now, to see black revelers on a beach is not an everyday sight, despite the fact that a majority of the country's populace are black. It's time that changed.