A picture, it is said, is worth a thousand words. But in Sudan, the political cartoons of Khalid Albaih are worth everything.
In a country where the political equation has barely shifted in almost three decades, where economic and fiscal challenges continue to grow, where the internet is routinely shut down, activists and opposition members harassed and jailed, and where ethnic disputes continue to persist, Albaih's cartoons have provided a critical perspective on government inertia and corruption.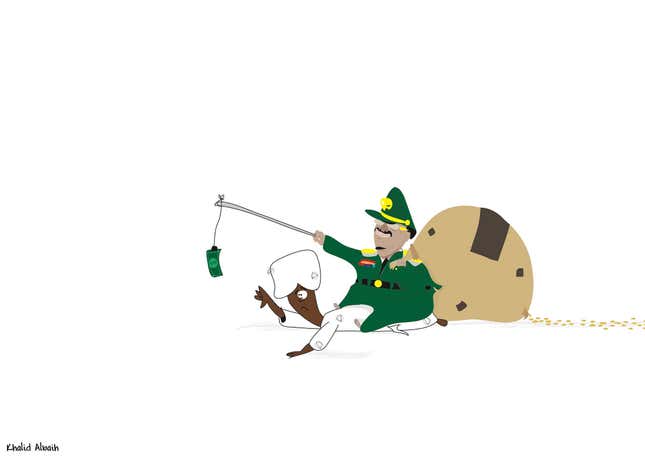 Through his Facebook page Khartoon—a play on the Sudanese capital, Khartoum—Albaih has drawn cartoons questioning the leadership of president Omar al-Bashir, its failure to deliver basic services like healthcare and electricity, and even supported recent attempts at civil disobedience. Albaih's cartoons have gained prominence in Sudan, and have ignited conversations about progress and change.
"The government is trying to fight everything that's intellectual, everything that is beautiful, everything that has to do with art," Albaih, who lives and works in Qatar, told Quartz.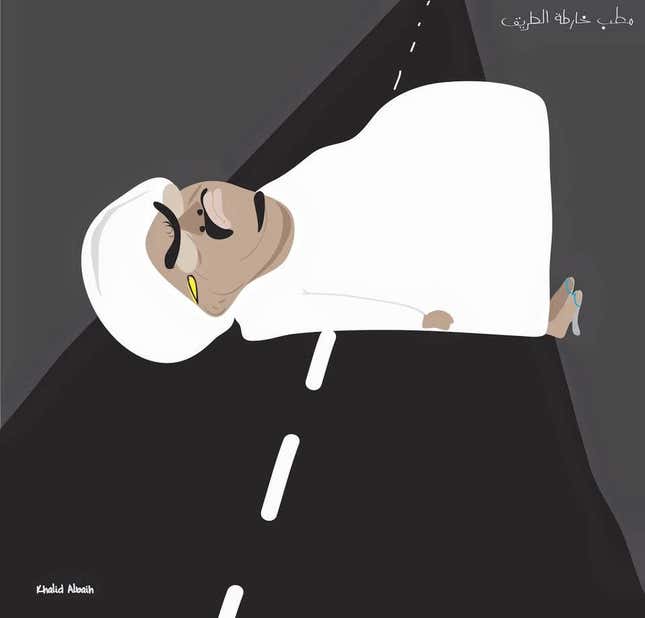 Given that Sudan is an African country that lies at the crossroads of sub-Saharan Africa and the Middle East, Albaih's cartoons have been able to capture events straddling both worlds. His cartoons have depicted the Saudi intervention in Yemen—a war Sudan has taken part in by sending in hundreds of soldiers there in 2015. Albaih has also shown president Bashir as a puppet leader, a blind head of state who moves to the tunes of his wealthy financiers in the Arab world.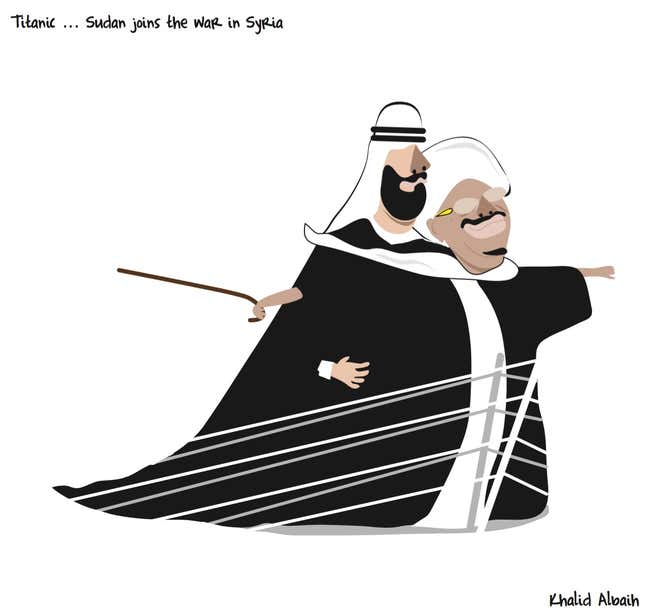 Recently, following civil disobedience protests in Sudan, Albaih visited the country for the first time in almost two years. Albaih said he was saddened to see a country grappling with division and discord.
"Sudan is divided into two teams now: them and us," Albaih continued, "This is what the people call the government now, 'them.' … They say them like we are ruled by a gang. Like they are people from another place."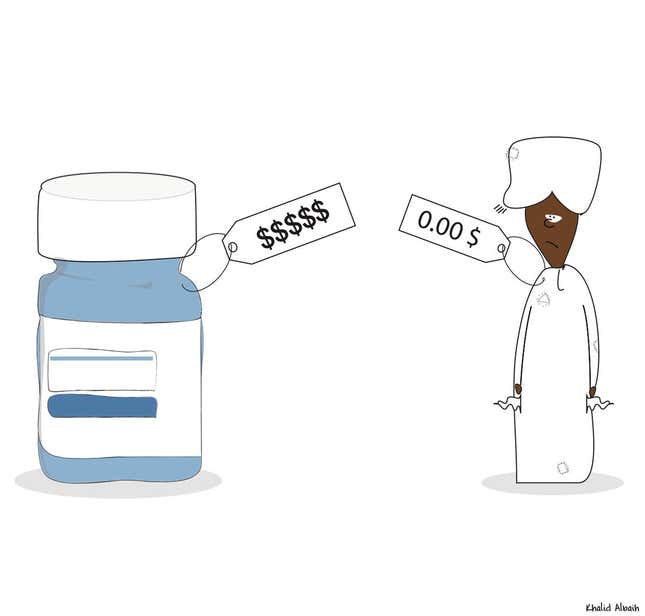 Yet Albaih says he was emboldened by the younger generation, who were organizing and talking through social media outlets about the impact and reach of the disobedience movement. "For me, they are the heroes," he said.