In her Grammy performance on Sunday night, Beyonce styled herself as not one but at least two religious icons: Oshun, a Yoruba deity from West Africa, and the Virgin Mary. Beyonce, draped in yellow, recalled images of the Yoruba goddess of fertility and love. Her ornate gold headdress drew comparisons to the halo that frames depictions of Black Madonna.
The performance, hailed by some as an ode to motherhood and by others as a call to black America, is also a continuation of Beyonce's use of African spirituality, specifically traditions that have spread across the world through the African diaspora. Yoruba culture and religion spread from West Africa to the Americas through the Atlantic slave trade and today are part of religious traditions in South America and the Caribbean.
Oshun, one of more than 400 orisha, deities of the Yoruba pantheon, is known as Ochún or Oxúm in Latin America. The goddess makes an appearance in Lemonade.
Another orisha, Yemoja, features in Beyonce's recent photo shoot announcing her pregnancy. Yemoja, (also referred to as Yemaya in Santeria and Mami Wata in other traditions), is a water goddess and patron saint for expecting mothers. Historians believe slaves combined the concepts of Yemoja and the Virgin Mary in the New World. Some have noted that representations of her cropped up during the Atlantic journey, with slaves calling on her for protection at sea.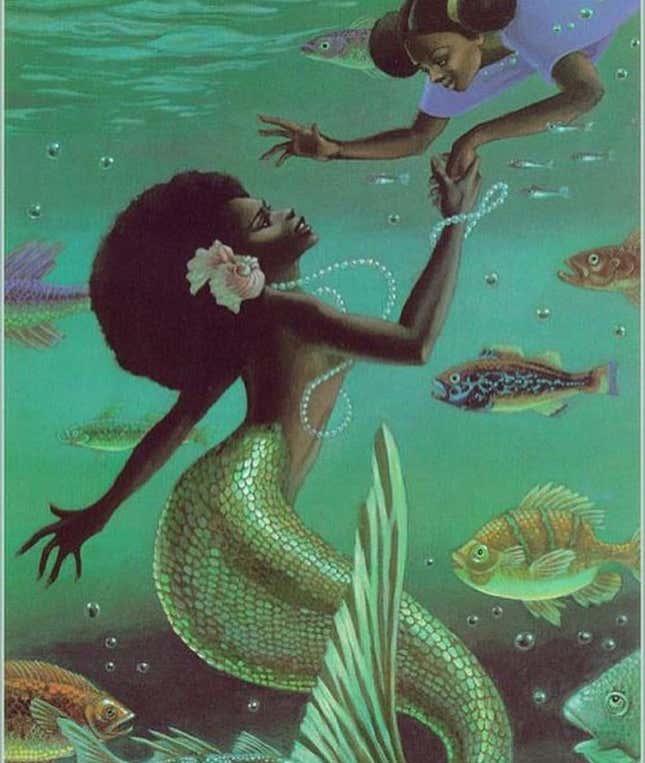 Beyonce ended her performance with a line from the Somali-British poet, Warsan Shire, whose words have become a rallying call for another diaspora—refugees from the Middle East and parts of Africa, banned by US president Donald Trump. Beyonce said, "If we're going to heal, let it be glorious. One thousand girls raise their arms."