Nigeria's problems with corruption are well-documented. In a bid to buck the trend, Nigeria's ministry of finance recently decided to try a new approach: allowing citizens who report corruption-related offenses earn a cut from the recovered loot.
The hope was that the whistle-blowing policy, put in place two months ago, would provide agencies like the Economic and Financial Crimes Commission (EFCC) with actionable tips to track and recover stolen government funds. So far, it appears to be working. Last week, EFCC retrieved $9.8 million from Andrew Yakubu, former group managing director of Nigeria's state oil company, thanks to whistle-blowing.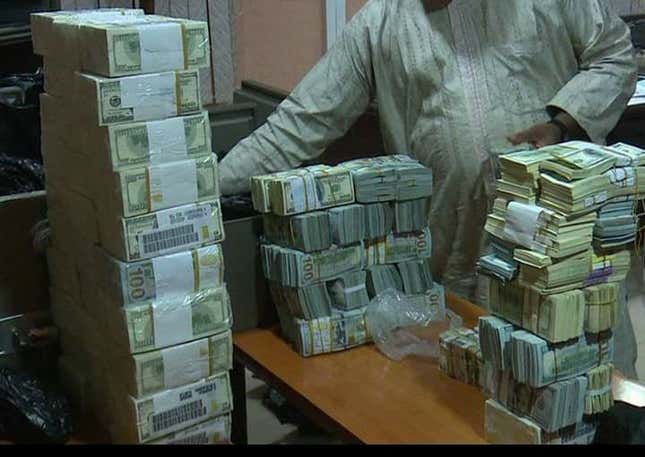 Including Yakubu's loot, Lai Mohammed, Nigeria's minister of information, says the whistle-blowing policy has led to the recovery of over $180 million from various corrupt individuals.
To report corruption, whistle-blowers need to provide key information via a secure online portal. Offenses that can be reported include mismanagement of public funds and assets, violation of financial regulations, solicitation of bribes, and manipulating data and records. When tips lead to the successful recovery of ill-gotten funds, whistle-blowers are entitled to "between 2.5-5% of amount recovered." The ministry of finance also promises whistle-blowers that "confidentiality will be maintained to the fullest extent possible within the limitations of the law."