Cape Town
It's a simple house, but one full of creativity and imagination.
In one corner, Kenyan designers Bethan Rayner and Naeem Biviji are creating a circular wooden bench rooted in an African sense of community. In another, what will be a rug inspired by South African designer Laduma Ngxokolo's knitwear range is painted onto the floor. The house, designed by renowned Ivorian architect Issa Diabaté, is open plan to invite the public to watch and comment as designers work.
The Ikea house at this year's Design Indaba conference in Cape Town brought designers from all over the continent under one roof to work on a collaborative collection that will become the furniture giant's first real creative effort in Africa. Over the next two years, over a dozen African designers will collaborate to create an African-inspired collection. The design conference is one of the few times they'll work under one roof.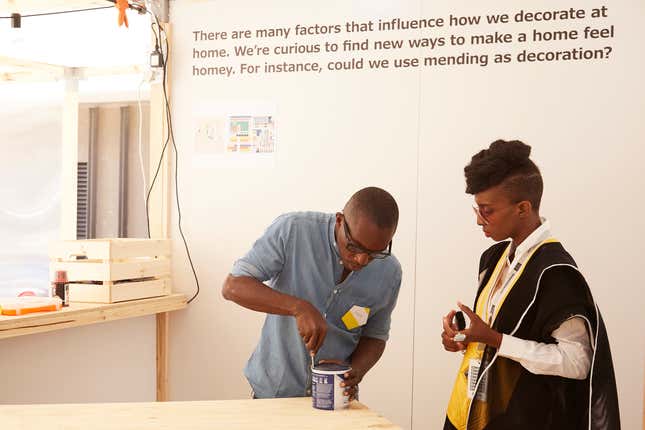 Ikea is finally getting in on the creative explosion happening in African cities, building relationships along with furniture. For the designers who have all created their own independent success, it's an opportunity to work with one of the world's most successful design and retail companies.
"Every designer wants to spread their message all over the world and IKEA reaches so many people," said Hend Riad, one half of the Cairo-based design company Reform Studio. "We want to be in every home to spread our message about sustainability."
Born out of the chaos of the Egyptian revolution in 2012, then students Riad and Mariam Sherif wanted their work to contribute to building a new Egypt. They chose to tackle pollution, turning the leftovers of plastic and silver food packaging into a woven fabric. Combining it with the natural jute fibers, the packaging produces rugs and bags with a silver streak over earthy textiles.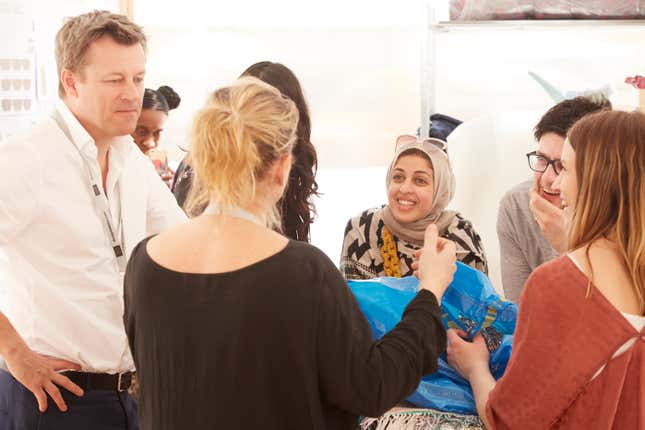 In the house, they're working with renowned designer Bibi Seck to weave their yarn around a wire frame created by Seck. The Egyptian designers have prepared several combinations over Seck's frame, and along with IKEA's in-house designer they're earnestly discussing the best way to build the prototype, even if it means chopping Seck's geometric frame in half.
Working with large companies is not new to Seck, who once designed cars for Renault and co-founder of the Birsel+Seck design and innovation studio is excited to tap into the vision of other designers.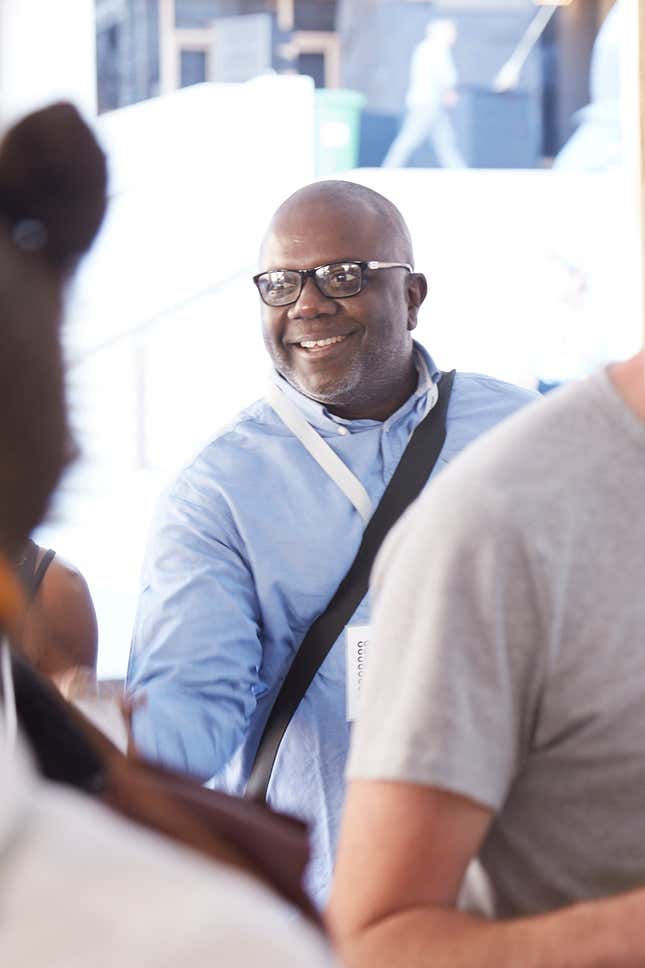 "The future of Africa is collaborating and if we want to do big things, we have to collaborate," said Seck, who splits his time between Dakar and New York City.
"If you look at it singularly, you won't crack the code, but if you look at it together, that's when the innovation happens," said Jesper Brodin, IKEA's range and supply manager.
The explosion of color and the bold patters are a departure from the Swedish company's minimalist ethos, but it's been a learning curve for IKEA too.
"We've learned about the emotional side of how things are done and working collectively," said IKEA's head of design Markus Engman. In exchange, they've shared their expert knowledge of product design.
The range, expected to be available to the public in 2019 will not be available in the African countries that many of these designers call home. IKEA may not be planning a string of stores in Africa, but the collaboration does signal an effort to build a relationship with Africa beyond design aesthetic.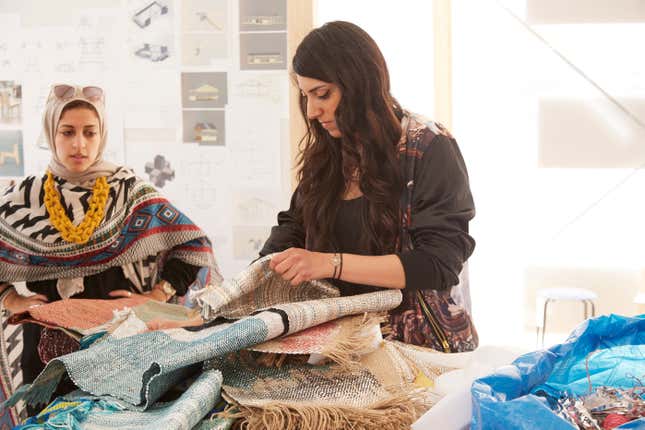 The company already has significant sourcing in Egypt and to a lesser extent in Ethiopia and Tunisia and met with suppliers while in Cape Town, said Brodin. In South Africa, they are exploring the use of eucalyptus, trees invasive to the local environment, but with great potential thanks to their bamboo-like qualities.
Once the house is dismantled, the collaboration will continue. Beyond the release of the furniture collection, it's an opportunity to develop not only designers, but Africa's manufacturing potential.
"It's no longer just about access to low cost labor and cheap resources," said Brodin. "In Africa there is an opportunity to leapfrog and a responsibility to put people to work."