As a teenager, Madiba Guillaume Olivier dreamt of moving from Cameroon to Europe or the United States to pursue his passion for video games. The son of a video store owner, Olivier grew up fixated on playing games—and hoped to study the profession and join the industry.
As he waited to realize his dream of moving away, Olivier started going online to learn the basics of game design. While studying computer science at the University of Yaoundé in the country's capital in 2003, Olivier partnered with a group of friends to work on their dream project, titled Aurion: Legacy of the Kori-Odan. The action-packed, 2D fantasy game involves prince Enzo, and his fiancée Erine, trying to reclaim power in the Auriona planet after being betrayed by a family member. For years, while working as website developers, Olivier and his team slowly improved their game design skills, tweaked the game, and learned about design concepts and iterations.
Olivier never did move. In 2011, after years writing different scenarios of the Aurion game, he and his team released their first official version. Two years later, emboldened by the support from fans, he co-founded Kiro'o Games: Cameroon's first ever game studio in Cameroon and one of only a handful across the world to produce an African-themed mythical video game. After a successful Kickstarter campaign, the studio released Aurion in April 2016 via the global distribution platform Steam. The studio, which has also hired 18 more artists and programmers, hopes to go further and place itself as a hub for creating innovative cultural products like comics, cartoons, and also films.
"We started to think about the fact that we can make our own studio here and sell games abroad," Olivier said of the company's beginnings. "We decided that we must bring something unique to the table." For his work as a pioneer in the game development industry, Olivier has been named a 2017 Quartz Africa Innovator.
Kiro'o's success is not unmatched in Africa. Over the last decade, game development studios have popped up in Tunisia, Egypt, South Africa, Nigeria, Ghana, and Kenya. With the growth of tech hubs and funding opportunities, African developers are diversifying from traditional fintech products to creating innovations in healthcare, education, insurance—and games.
African game developers are also betting on the growth and use of smartphones and tablets. This is especially critical as global mobile game revenues surpassed those generated from personal computers or consoles in 2016. Telecom companies like Morocco's Inwi, noting the growth of this sector, invested in developing a mobile game last year.
More women are also exploring opportunities in the gaming industry, participating in hackathons, and the development community is experimenting with video games to create social cohesion in countries like Ethiopia and South Sudan. The International Game Developers Association, a non-profit organization for game software developers, now has seven chapters across Africa.
African-themed games
Kiro'o Games and its counterparts are also part of a movement that aims to amplify African myths, stories, and traditions—tapping into a global appetite for games that use unique, locally-produced narratives. Gaming companies are producing action and strategy games with African superheroes, and depicting experiences rooted in the chaos and constancy of African villages and city life.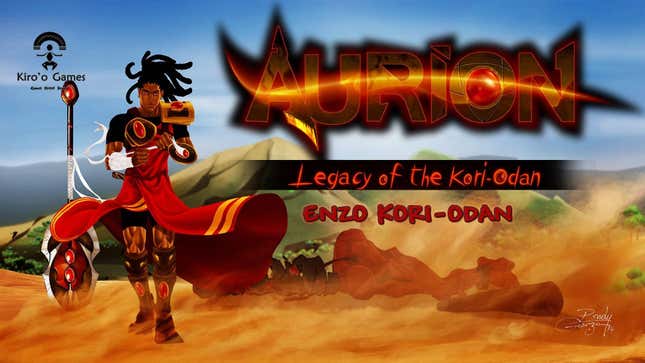 The Okada Rider, designed by Nigeria's ChopUp studio, simulates the legendary traffic gridlock of the streets of Lagos. Ebola Strike Force follows the story of researchers and scientists who want to save humanity from the deadly virus. The Sambisa Assault gives gamers the opportunity to join the fight against terrorism.
In Kenya, Leti Arts produced Ananse: The Origin, based on an epic folklore from Ghana, while Weza Interactive Entertainment produced Mzito, which takes users on a journey to save Africa. Studios like Thoopid and Celestial Games in South Africa, one of the largest African gaming markets, are developing award-winning games.
But in a nascent industry, the threat of failure is a given. In 2012, after accessing a loan from a bank, Walid Sultan launched Tunisia's first video development company. Since then, Digitalmania has released 87 games on Facebook and mobile app platforms like Google Play and Apple store. But since Facebook and Google do not support merchant payments in Tunisia, Digitalmania cannot release games with paid content—hindering their ability to grow. "The biggest challenge we are facing is trying to find the right budget to do our games," Walid says.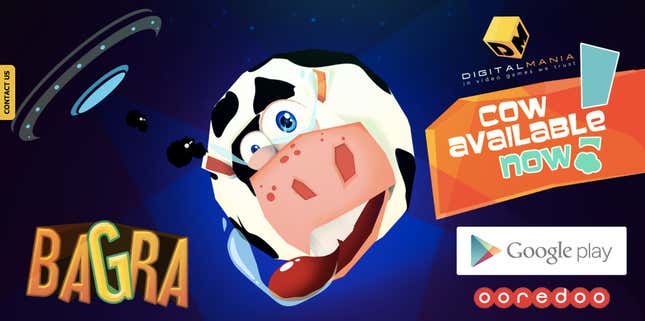 Sultan says it's been hard for his studio to find the right pool of talent to develop games and to access the most up-to-date virtual reality technology. For Cameroonian developers like Olivier, electricity shutdowns hinder productivity. In South Africa, the lack of adequate regulatory or copyright laws can prevent those in the gaming industry from developing or distributing games.
But African game developers hope to take all this in stride and create more harmonious ecosystems. Sultan now wants to take Digitalmania global, and help other video game developers in Tunisia access global markets. Kiro'o Games is also starting a mentoring program that would guide start-ups on fundraising and gaming opportunities.
To improve the gaming industry, Sultan says that what Africa needs now is more success stories that will help attract investors and venture capitalists. "We want to be in the big arena," he says. "I hope it will come very soon."