The World Health Organization has elected Dr. Tedros Adhanom Ghebreyesus, a malaria expert and Ethiopia's former health minister, as its next director-general. He's the first African to lead the United Nations agency in its 69-year history.
Ghebreyesus, who served as Ethiopia's minister of health from 2005 to 2012, was the overwhelming favorite to lead the world's largest and most influential health agency. In the first round of voting, he led with 95 votes, more than the votes for the candidates from the United Kingdom and Pakistan combined.
But the former Ethiopian minister's campaign has not been without controversy. Last month, stories resurfaced about an alleged cover-up of cholera epidemics in 2006, 2009, and 2011. The government labeled the outbreaks, which led to the deaths of hundreds of people, as acute watery diarrhea (AWD), a symptom of cholera.
The controversy surrounding Dr. Tedros emerged just as Ethiopia is going through yet another outbreak, which the government has labeled as diarrhea. Neighboring Somalia, South Sudan, and Kenya have all declared cholera outbreaks as well. Human rights organizations say that the Ethiopian government is pressuring health professionals not to refer to the current outbreak as cholera, but as diarrhea.
Dr. Tedros denied all the allegations, saying that his UK rival's supporters have a "typical colonial mindset aimed at winning at any cost and discrediting a candidate from a developing country." But even some Ethiopians protested against his likely election as recently as this week.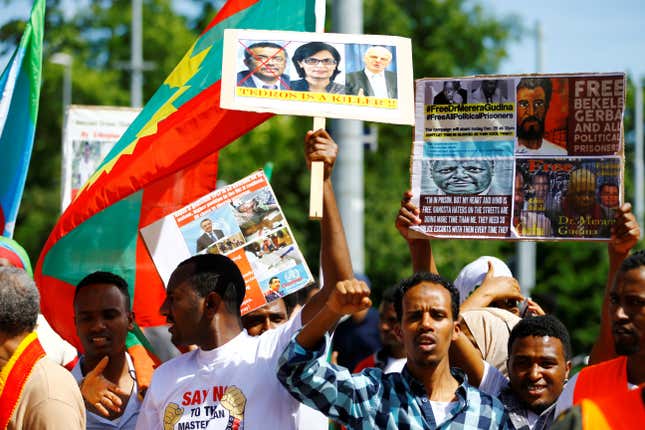 Ghebreyesus will take over WHO amid even more controversy, over how its outgoing director-general Margaret Chan and her team have handled budget spending. An Associated Press investigation found that the agency spent more on travel last year than it did on diseases like malaria and AIDs.