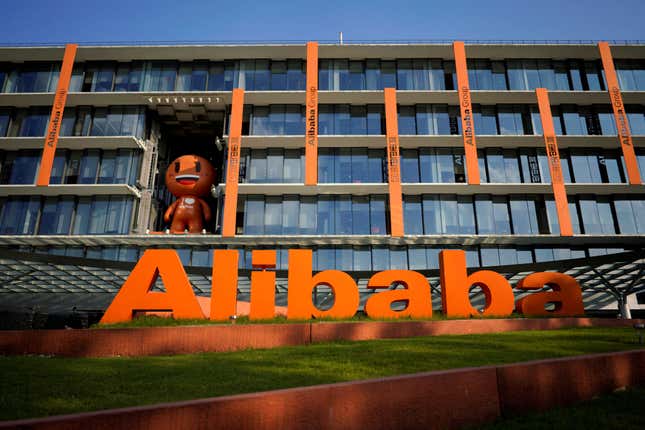 Chinese technology company Alibaba Group has announced its artificial intelligence-powered image generator that aims to compete against similar platforms such as Midjourney, Stable Diffusion's DreamStudio, and OpenAI's DALL-E.
Should you buy McDonald's and Caterpillar stock right now?
The tool, Tongyi Wanxiang, works from user prompts inputted in Chinese or English to generate images in a variety of styles.
Available for enterprise users in China in beta form, the tool debuts as more US companies—including Amazon, Google, and Shutterstock—continue to invest in AI-powered image-generation technology.
Alibaba Cloud Intelligence CTO Jingren Zhou said he is confident that Tongyi Wanxiang will steer the company's quest for advanced generative AI models as it continues to explore technologies that empower greater creativity and productivity.
"With the release of Tongyi Wanxiang, high-quality generative AI imagery will become more accessible, facilitating the development of innovative AI art and creative expressions for businesses across a wide range of sectors, including e-commerce, gaming, design, and advertising," Zhou said in a press release.
What can Tongyi Wanxiang do?
When provided with prompts, Tongyi Wanxiang can produce detailed images in an array of styles that range from watercolor images to oil and Chinese painting animations, sketches, flat illustrations, and 3D cartoons.
The generative AI model can also transform images into new ones with a similar style and stylize images through a process that preserves the content of the original image while applying the visual style of another picture.
The image generator is powered by Alibaba Cloud's technologies in knowledge arrangement, visual AI, and natural language processing (NLP). It deploys multilingual inputs for enriched training, enhancing its semantic cognition and resulting in more accurate and contextually relevant image generation.
Alongside its launch, Alibaba also unveiled ModelScopeGPT, an adaptable framework developed to assist its users to accomplish complex and specialized AI tasks across language, vision, and speech using different AI models.
In April, the Shenzhen-based company announced Tongyi Qianwen, its large language model, as a response to the growing popularity of OpenAI's ChatGPT.
Consulting firm McKinsey estimated in June that generative AI could add $4.4 trillion in value to the global economy each year.