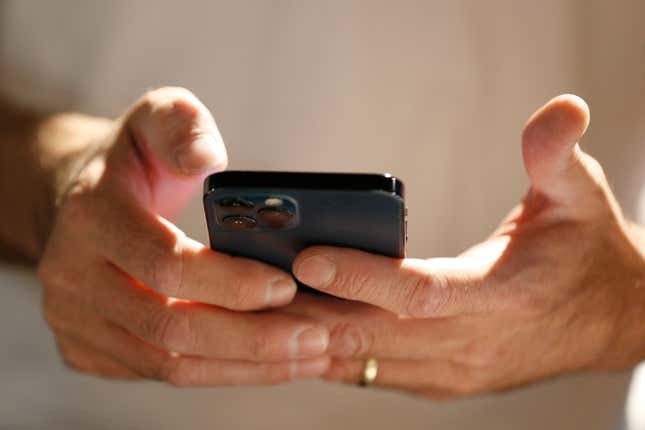 A federal judge in Texas halted a state law that requires internet users to verify their age through government identification in order to access online porn.

Why a tightening of credit conditions could lead to a weak economy
Judge David Ezra issued an injunction (pdf), finding that the law likely ran afoul of the First Amendment, threatening the free speech protections of adult performers and forcing legal adults to identify themselves online in order to view pornography.
Ezra wrote that the state has a "legitimate goal in protecting children from sexually explicit material online" but said H.B. 1118, the law in question, likely failed "strict scrutiny," a legal test that requires limitations on speech be narrowly tailored.
The Free Speech Coalition, an industry trade group that brought the suit, said the law unfairly targeted its members, requiring age verification for porn sites while not requiring it for search engines like Google and social media platforms like Reddit—both of which host porn.
The law carries a $10,000 a day fine for violators.
Texas isn't alone in asking for ID
Texas's law is very similar to one first passed in Louisiana in January, which lawmakers allege is designed to "protect children from the dangers of online pornography."
Since then, Louisiana has been followed by Mississippi, Utah, Virginia, Arkansas, Montana, and, of course, Texas in passing copycat versions of the law. In response, industry leader Pornhub has gone completely dark in many of these states to protest the laws.
While the Free Speech Coalition recently faced a setback in Utah, where a federal judge tossed its lawsuit, the Texas injunction could spell a path to taking down laws it says are "unconstitutional, ineffective, and dangerous."
"Age verification systems are surveillance systems"
Age-verification laws, recently passed in states not only to limit children's access to porn but also to social media, have been hotly opposed by digital rights groups.
Groups like the American Civil Liberties Union and the Electronic Frontier Foundation say that age-verification laws, which require uploading a government ID, threaten free speech by putting the government in the middle of everything we do online. These laws run afoul of First Amendment protections to speak anonymously and pseudonymously, and adversely affect people without government IDs.
"No one should have to hand over their driver's license just to access free websites," the Electronic Frontier Foundation wrote in March. "Age verification systems are surveillance systems."
Ezra, in granting the injunction, agreed that age-verification laws are overly burdensome and have a "chilling effect" on free speech.
"By verifying information through government identification, the law will allow the government to peer into the most intimate and personal aspects of people's lives," he wrote. "In effect, the law risks forcing individuals to divulge specific details of their sexuality to the state government to gain access to certain speech."