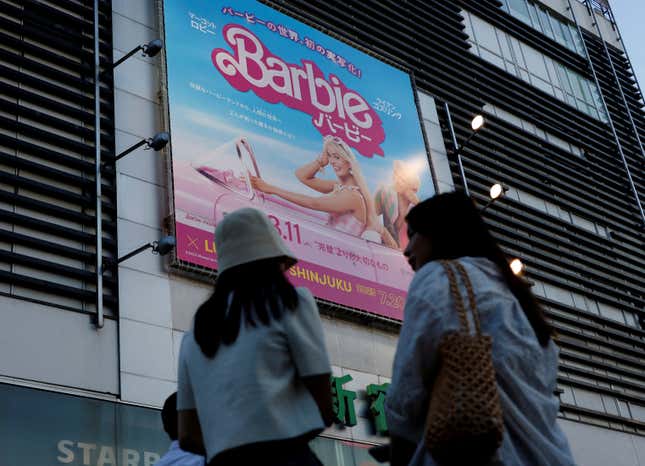 Barbie has brought out the plastic (and Warner Bros. thinks it's fantastic). The Greta Gerwig-directed movie sailed past the $1 billion mark in global box office sales going into its third weekend. The new milestone, dubbed the "Barbillion," also makes Gerwig the first woman to notch up over $1 billion in worldwide gross sales as a solo director.

Margot Robbie, the star of Barbie and one of its producers, certainly seemed to know that a record-breaking movie was in the making. "I think I told them that it'd make a billion dollars, which maybe I was overselling, but we had a movie to make, okay?!" she said in a recent interview with Collider.
But Barbie isn't the only film directed by a woman to rake in the big bucks—in fact, it could be poised to oustrip the current record holders. Here's a look at the seven top-grossing films directed by a woman.