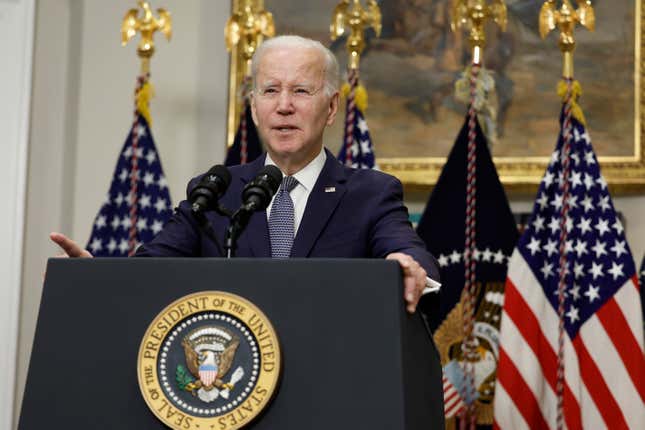 The Biden administration called for regulators to enact stricter rules on banks with assets ranging from $100 billion to $250 billion, and stated that action can be taken without Congressional approval.

In a statement released yesterday (March 30), the White House urged federal banking regulators, along with the Treasury Department, to consider several reforms including: tougher liquidity rules; annual capital stress tests; and "living wills," meaning a guide for a bank's liquidation in the event of failure.
"These are all actions that can be taken under existing law and as a result, there's no need for congressional action in order to authorize the agencies to take any of these steps," said a White House official, quoted by Reuters.
Other recommendations included strengthening capital requirements for banks, conducting timely capital stress tests, enhancing supervisory tools to test whether banks are resilient to higher interest rates, and expanding long-term debt requirements to more banks.
The Biden administration also emphasized that community banks should not bear the burden of replenishing the funds of the Federal Deposit Insurance Corporation (FDIC), which has taken a $23 billion hit in recent weeks due to the successive collapses of Silicon Valley Bank and Signature Bank.
The call for rule-tightening comes amid the administration's broader efforts to quell turbulence in the financial sector. The Biden administration attributed the recent instability to Trump administration-era rollbacks on rules and "common-sense safeguards" for banks. The change also comes about a month after Biden brought on Lael Brainard as his top economic advisor. Brainard, who became director of the National Economic Council in February, has long been opposed to banking deregulation.
Quotable: Janet Yellen on strengthening the post-2008 crisis regulatory system
"These events remind us of the urgent need to complete unfinished business: to finalize post-crisis reforms, consider whether deregulation may have gone too far, and repair the cracks in the regulatory perimeter that the recent shocks have revealed." —A quote from Treasury secretary Janet Yellen's speech at a National Association for Business Economics conference on March 30, 2023
Which banks would be affected by the proposed regulations?
Relates stories
💰 First Citizens Bank will nearly double its assets by buying Silicon Valley Bank

🏦 With SVB and Signature, the US is making a "systemic risk exception" for systemically unimportant banks

🫠 Silicon Valley Bank is the first FDIC-insured bank to fail in 2023