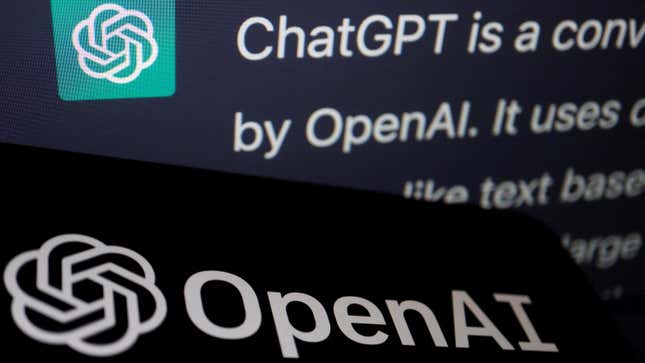 OpenAI announced on Tuesday (April 25) that users can now turn off chat history in ChatGPT, a privacy feature for the tool that hadn't offered before.
Conversations that are held when chat history is disabled won't be used to train and improve AI models, according to a blog post on the company's website. But, at the same time, users won't be able to save those conversations for future personal use.
To monitor for abuse, the company said unsaved chats will be retained for 30 days before they are permanently deleted.
It's an interesting decision from the company and will appeal to users to prioritize security over the best possible user experience. "I wouldn't be surprised if a lot of users keep the chat history on, not because they wish to share their data for training but because they don't want to lose the convenience of seeing all of their historical conversations in the history sidebar," said Zachary Lipton, a computer scientist at Carnegie Mellon, via email.
How OpenAI and Microsoft view regulation
The OpenAI update highlights how the company, like other AI players in the space, wants to get ahead of regulation in an era in which AI has the potential to make transformative changes to a number of industries. In recent weeks, regulatory bodies—such as Italy's data protection authority, which temporarily banned ChatGPT—have expressed concern over the OpenAI's models being trained on personal data without consent. "I have no reason to believe that they would not keep their word here. OpenAI is a large company now with adults at the helm, lawyers, compliance staff, etc," Lipton wrote.
OpenAI is not the only tech company hoping to come out ahead of regulation. On a conference call with investors and analysts this week, Microsoft CEO Satya Nadella reiterated that the company is not waiting for regulators to crack down. Building a trusted AI system, he said, will provide the company with a competitive advantage in the industry.
"[Q]uite honestly, we think that the more there is any form of trust as a differentiated position in AI, I think we stand to gain from that," he told investors on the call.