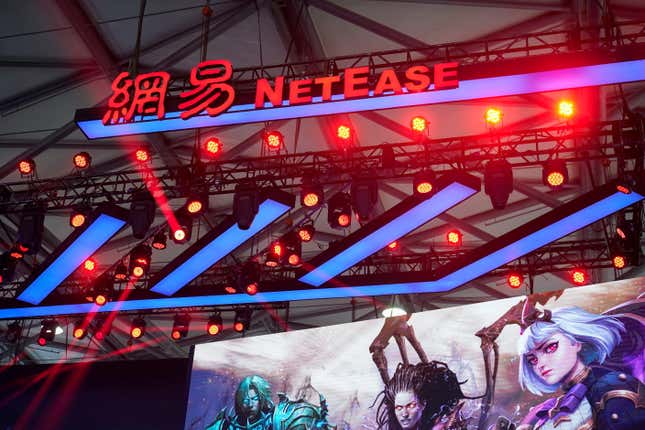 A batch of foreign game titles is about to hit the world's largest mobile gaming market.

Ben Emons Part 2: The Fed, Apple shares
China's National Press and Publication Administration (NPPA) released a list (link in Chinese) of 27 foreign games this week that have been approved for domestic distribution. The news comes three months after authorities granted new licenses for 44 imported games, signaling an easing of Beijing's curbs on the gaming and broader tech industries. The development has sparked optimism that the crackdown is finally coming to a close.
Tech giant Tencent secured a license for Merge Mansion, created by Finnish firm Metacore. Another gaming heavyweight, NetEase, was granted a license for Audition: Everybody Party, a rhythm-based dance game. Meanwhile, Bilibili picked up a license for Shanyao! Youjunshaonu, a Chinese adaptation of Uma Musume Pretty Derby, a Japanese franchise that includes both a mobile game and anime series.
Of the 27 licenses granted this week, 22 are mobile games, three are for PC play, one can use both formats, and one is for the Nintendo Switch.
How many foreign game licenses has China approved in recent years?
Fewer foreign games have been receiving licenses in China over the past few years. A dramatic licensing drop occurred in 2018 due to a reshuffle in China's regulatory oversight as the NPPA merged with China's Central Propaganda Department. The change resulted in a nine-month licensing freeze.
For political reasons, there has also been a drop off in licenses issued to South Korean and US-made games in recent years.

Why has Beijing been cracking down on China's gaming industry?
China's gaming sector has faced headwinds since 2021, when Beijing enacted limitations on the industry to tackle youth gaming addiction and filter out content it deemed inappropriate. One regulation passed in August 2021 placed a three-hour restriction on gaming time per week for children in China, delivering a big financial hit to the industry.
In 2022, China's video game sales shrank for the first time in two decades, dropping 10%, due in part to new regulations and the economic slowdown. An 18-month licensing freeze on foreign games further choked the industry, with firms like Tencent, the world's largest video game company by revenue, reporting its first ever drop in quarterly revenue last year.
What lies ahead for the Chinese gaming industry in 2023?
The Chinese gaming sector is expected to rebound this year. Liu Yaokun, a Chinese internet and media analyst at UBS, predicts 6% growth for the industry in 2023, according to a story from Dao Insights.
Meanwhile, the industry appears to be aligning itself Beijing's agenda as it seeks to recover from the two-year clampdown. Earlier this month, a group of Chinese gaming and tech firms published a draft of "self-discipline rules" for the industry to follow to address issues of game distribution, counterfeiting, and addiction, among others.
The list of rules follows on from a pact over 200 industry members signed in September 2021 committing to follow the Communist Party's regulations on content and address issues of gaming addiction.
Related stories
🤕 China is easing its big tech crackdown amid a wounded economy
⚠️ China sends a fresh warning to its booming livestreaming industry