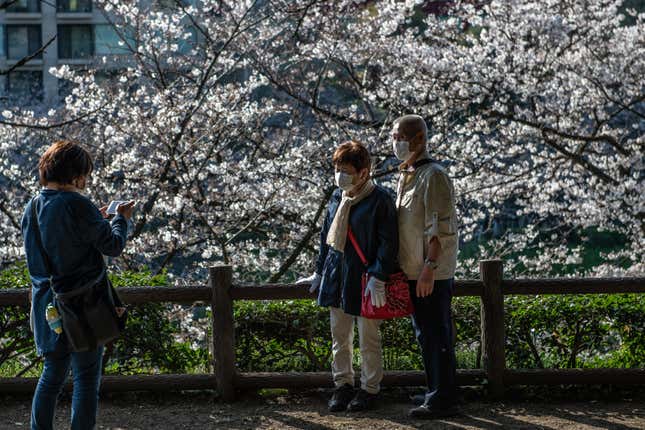 After seven consecutive years of annual decline, Japan posted its lowest-ever birth rate in 2022, according to the health ministry.
Why a tightening of credit conditions could lead to a weak economy
The rate of fertility in the country is down to 1.256 (the number of children born to the average woman), beating a previous low of 1.260 set in 2005. A birth rate of at least 2.07 is needed to stabilize population numbers.
The number of babies born fell 5% last year to 770,747 (an all-time low), while deaths grew by 9% to 1.57 million (an all-time high). The pandemic has been a factor in population decline all over the world. Japan reported 47,000 deaths from covid-19 last year, as well as a decline in marriages and births because of social isolation measures.
The oldest country in the world
Already the oldest country in the world, Japan has made raising birth rates a priority. This week, the Japanese government announced plans to invest 3.5 trillion yen ($25 billion) a year in childcare, healthcare, and a range of other incentives to encourage procreation.
Prime Minister Fumio Kishida addressed Japan's aging population during a visit to a childcare center.
"The youth population will start decreasing drastically in the 2030s. The period of time until then is our last chance to reverse the trend of dwindling births," Kishida said this week, according to a Reuters report.
Japan has one of the world's lowest birth rates, according to the World Bank. East Asian countries have had disproportionately low rates of fertility, with South Korea and Hong Kong tied with Palau for the world's lowest rate at 0.8.

Which countries have the highest and lowest birth rates?




Related stories
🇯🇵 Japan is trying really hard to persuade women to start having babies again
📊 What are the factors impacting a country's replacement rate?
👶 More American women over 40 are having babies. Their risk of dying from it keeps rising too