Hi Quartz Africa readers!
Gabon made history this week as the first African country paid to preserve its rainforest. The Norwegian government distributed a $17 million payment out of $150 million allocated under the UN-initiated Central African Forest Initiative (CAFI).
With 90% forest cover, Gabon's rainforest plays a vital role in the region, and beyond it. Africa's tropical rainforests—12% of which are in Gabon—each year absorb carbon equivalent to more than three times the UK's annual emissions. And while the CAFI payment amounts to just 0.1% of Gabon's GDP, it opens up an interesting debate about the scalability of such initiatives. Gabon is already pitching other innovative funding models to save forests.
The country's successes could be tough to replicate elsewhere. Under CAFI, all investments need to be made upfront, which isn't a viable option for most poorer nations. Gabon's oil exports, abundant natural resources, and small population also set it apart. Although there is significant income inequality, Gabon's GDP per capita is around $8,000, the fourth highest on the continent.
Such are the contradictions inherent to the push for clean fuels worldwide. Africa is the continent that contributes the least to greenhouse gas emissions, but suffers the most from the impact of climate change. And while several countries are at the forefront of the transition to clean energy—95% of Kenya's weekend power now comes from renewables—low electrification rates in most countries mean fossil fuels will play an important role in their development. —Ciku Kimeria, Quartz Africa editor
---
Have your say in the future of Quartz Africa! 🌍 We want to serve you as best we can—to do that, we need to hear from you. Take this five-minute survey to tell us a little about yourself and the content you care about most.
---
Stories this week
A new startup hits old nerves. When a French founder sat down for an interview about the $1 million in seed funding his six-month-old Kenyan food startup had attracted, he didn't know some of his remarks would lead to a Twitter firestorm. Ciku Kimeria reports on how the drama is reopening discussions about white privilege in the funding of African startups.
A persistent gap, despite the pandemic. Women in sub-Saharan Africa were just as unlikely to own a mobile phone last year as they were in 2019. Carlos Mureithi reports on dismal statistics from a new mobile gender gap report, which contradict the narrative that the pandemic accelerated Africa's digital economy.
A toast to South African tea. Rooibos tea is the first food in Africa to receive international protection from the EU. Patrick Egwu explores how game-changing it is for the industry and country to see the beloved tea put in the same league as champagne, feta, Irish whiskey, and port.
Inspired plastic protests. In 2015, Malawi enacted a ban on single-use plastics over concerns that they choke waterways and injure livestock. But the government never enforced it. Tim McDonnelll reports on how one environmentalist—with the help of unlikely allies—took on the industry and won the "Green Nobel Prize" for her efforts.
Embracing African animation. This month has been significant for Africa's animation industry, as major US content platforms announced plans to pick up four productions by local cartoon creators. Carlos Mureithi breaks down what recent moves by Disney and Cartoon Network mean for African illustrators and writers.
---
Nigeria's favorite social media platforms
A week after the Nigerian government suspended Twitter's operations, accounts for the "Government of Nigeria" and individual officials were created on Indian microblogging platform Koo, a Twitter alternative with less stringent moderation policies.
Ironically, Koo is also becoming popular with Nigeria's Arewa youth, who are leading socio-political movements in the north and use the platform to discuss their interests. Agbaje Ayomide looks at what Koo would need to do to truly compete with social media's heavy hitters.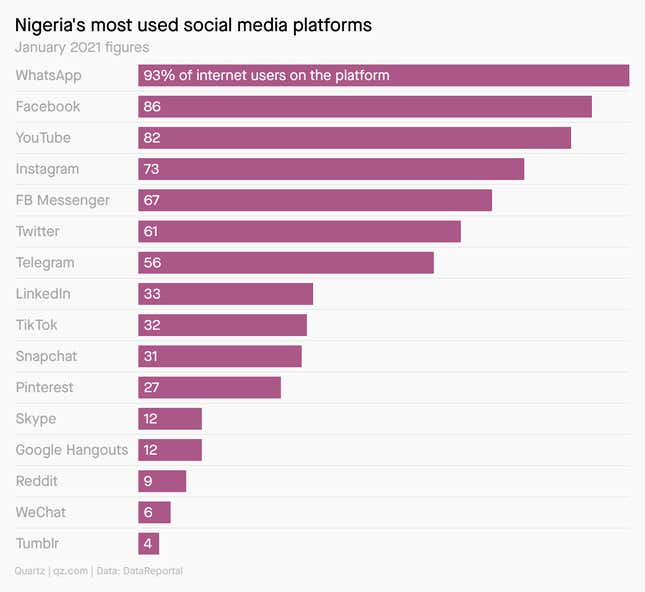 ---
Dealmaker
Trella, the Egyptian digital trucking marketplace, has completed a $42 million Series A funding round, comprising $30 million in equity and $12 million in debt facilities, to aid expansions across the MENAP region. Equity financing was led by Maersk Growth and Raed Ventures, with participation from Algebra Ventures, Vision Ventures, Next Billion Ventures, Venture Souq, Foundation Ventures and Flexport. Lendable and other local financial institutions provided the debt facilities.
HyperionDev, a South African ed-tech startup, has raised $3.5 million in Series A funding for global expansion. A majority of the funding was raised via crowd investment platform CrowdCube. On the back of its success in Africa, the online course platform for computer science education will use the money to reach US and UK markets.
Apollo Agriculture, a Kenyan agri-tech startup, has raised $1 million in debt funding from Agri-Business Capital Fund (ABC Fund) to continue expanding. With machine learning and automated operations technology, Apollo helps small-scale farmers access resources to maximize profitability.
---
Quartz Gems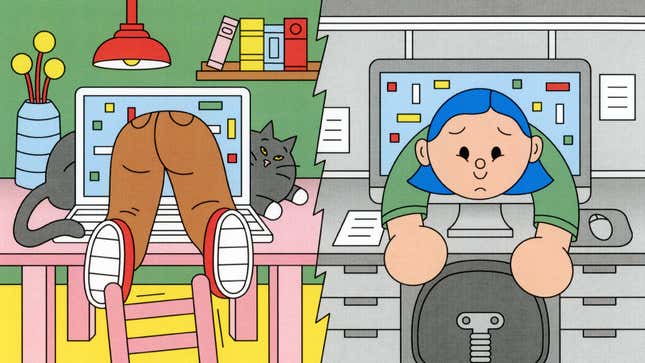 As the pandemic abates in some parts of the world, companies are figuring out the best way to give employees what they want: the flexibility to come into the office, with the option to work remotely.
But hybrid work can't work without confronting a few thorny issues. Quartz asked leading firms and experts for their best tips:
✍️  Get used to writing things down.
📝  Ask employees what they want.
🔭  Train managers to recognize proximity bias.
🤔  Experiment like you would with a new product.
🤯  Embrace the complexity.
✦ Find more tips for navigating the hybrid workplace in our latest field guide. Quartz Africa readers can get 40% off using QZFLASHSALE when you sign up here.
---
Need to Know: Tokyo Olympics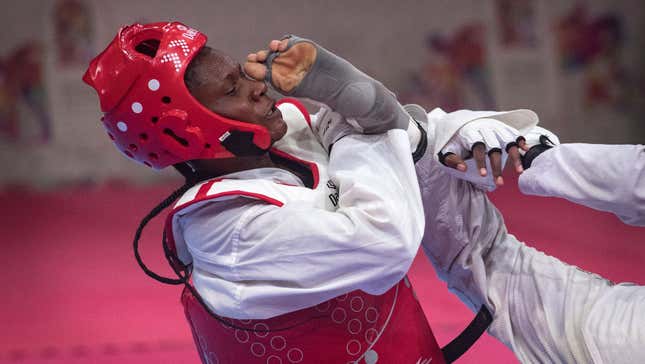 Kenyan taekwondo practitioner Faith Ogallo is one of thousands of athletes who qualified for the Tokyo Olympics, but whose preparations have been marred by the Games' uncertainty. Although it's taken a toll, Ogallo tells Carlos Mureithi her dream of representing Kenya is still alive.
For more stories like Ogallo's, sign up for Need to Know: Tokyo Olympics, your pop-up email guide to the Games.
---
Other things we liked
Beating their own drums. Photographer Alice Mann has been documenting the all-female world of drum majorettes in Cape Town for years. Her portrayals are dreamy, intimate, and sporty, with a nostalgic core that hits regardless of prior familiarity with the subject matter. Writing for The Cut, Olivia Evans explores how Mann represents "drummies" and the role they play within their larger communities.
The plight of female farm workers. Black women living on farms in rural South Africa are enduring slavery-like conditions under white commercial farmers, and law enforcement agencies are allegedly complicit. In New Frame, Chris Makhaye reports on how female activists are trying to intervene.
Super app ambitions. To build a for-all platform app, size and scale of market are important factors (think China). But as former Quartz Africa editor Yinka Adegoke writes in Rest of World, that hasn't stopped some African entrepreneurs from thriving thanks to local economic complexities.
Oilfield in the wilderness. A proposed oilfield in Namibia and Botswana may put ecosystems, communities, and wildlife under threat, conservationists say. In The Observer, Matthew Taylor reports that the Namibian government said only exploratory licenses have been granted, but that scientists, environmentalists, and local communities say the project could put critical water supplies at risk.
---
ICYMI
Tech and innovation in Southern Africa. Are you a freelance journalist based in Southern Africa and interested in tech and innovation? Quartz Africa has a freelance opportunity for an upcoming project that would be perfect for someone with reporting experience in this space. If you'd like to be considered, email your resume, a selection of clips, and one new startup you're keeping an eye on to africa@qz.com with the subject line, "Southern Africa tech writer."
A better kind of business journalism. Join Quartz for the third seminar in our series on business reporting, which will focus on how to think about business stories creatively and inclusively. Register here to listen to seasoned reporters from Quartz, Bloomberg, and the New York Times talk about their approach to surfacing stories and diversifying their sourcing. (June 30)
---
🎵 This brief was produced while listening to "Te amo" by Calema (Sao Tomé and Principe)
---
Our best wishes for a productive and ideas-filled week ahead. Please send any news, comments, suggestions, ideas, undiscovered African cartoons, and drummie routines to africa@qz.com. You can follow us on Twitter at @qzafrica for updates throughout the day.
If you received this email from a friend or colleague, you can sign up here to receive the Quartz Africa Weekly Brief in your inbox every week. You can also follow Quartz Africa on Facebook.