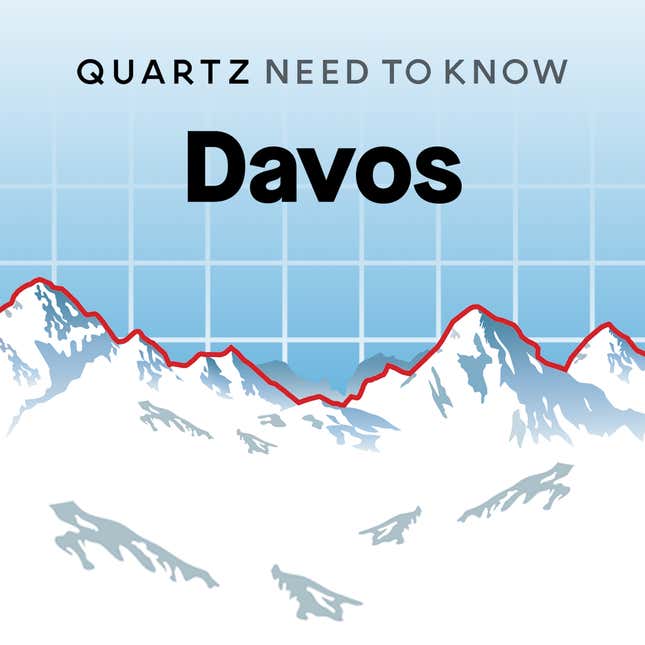 Hello Quartz readers,

We're sending you this note as you previously signed up for our Need to Know emails, including our coverage of COP27, the UN General Assembly, or the World Economic Forum in Davos. And, Davos fans, it's that time again. We're about to launch our on-the-ground coverage of the 2023 annual meeting of the World Economic Forum, and our annual pop-up newsletter is back. If you'd like to opt out of receiving this email, please click the unsubscribe link at the bottom of this email.
What's next for X (Twitter)? | Walter Isaacson
Starting on January 16, we'll send you daily updates, along with tips for navigating the conference and its many sideline events.Whether you're joining us in the Alps or keeping tabs from afar, you'll be plenty entertained (this year, we were promised robots serving raclette).
❗ One last thing:
We want to make sure you're receiving our emails properly, so help us out by:

Moving this message to your inbox (we're not spam!)
Adding needtoknow@qz.com to your contacts.
See you in your inbox and on the Promenade,
Quartz