To modern workers everywhere,
More than 20 years ago, Jones International University, a for-profit school founded by cable TV entrepreneur Glenn Jones, became the first accredited US institution to offer degrees online. Other for-profit schools soon followed.
Using aggressive marketing techniques and lots of federal student loans, the for-profit online sector boomed. By 2010, more than 2 million students—many of them adult learners and members of the military—were enrolled in for-profit institutions, a tenth of all college students. It didn't take long for the industry to collapse, however, as investigations and lawsuits exposed the for-profit institutions' low graduation rates, high levels of student indebtedness, and poor records of career placement.
Traditional universities could have filled the gap, but they were busy pursuing another online venture: massive open online courses, or MOOCs, an idealistic effort to make college education free and universal. The void in online undergraduate education left by the collapsing for-profit universities was instead largely filled by an eclectic group of private, nonprofit schools that invested in their online capabilities and, just as critically, their marketing.
To its advocates, online education offers the expansion of opportunities to students for whom a college degree was previously challenging if not impossible: working adults, single parents, the disabled, full-time caregivers, and students who couldn't afford the rapidly escalating tuition. But to its harsher critics, online education is simply about conferring degrees as quickly as possible, a credentialing service that doesn't leave room for actual learning.
Even a more charitable view of remote learning means losing what some might argue is the essence of a college education. The organic process of learning from peers is instead replaced by something more regimented; campus atmospheres designed to foster critical thinking aren't easily replaced by group chats on Zoom.
How you feel about the role of remote learning in higher education may come down to what you feel is the purpose of the university experience. Is it about economic advancement and social mobility, and preparing millions of high school graduates for well-paying careers? Or is it about building character and citizens, and training minds to think critically and with skepticism about the world? But this is a debate that started long before Covid-19, and even before the University of Phoenix and its brethren began churning out online degrees.
So far, remote learning has been used mainly by institutions that would argue their purpose is profit, whether for themselves or their career-minded students. Now we'll get to see if their counterparts in the higher-education sector can use remote technology to accomplish their own high-minded goals for their students, and for society at large.—Oliver Staley
+ Read more in our recent field guide about higher ed going remote.
---
Five things we learned this week (and last week while The Memo was on vacation):
People who see God as white are more likely to see white job applicants as leaders. Scholars are documenting the effects of our social conditioning on how we choose managers and CEOs.
"Grit" author Angela Duckworth has a favorite interview question. It's pretty brilliant.
Postmates is hiring full-time employees to fight for its right to contractors. This gig-company strategy could not be more meta.
Childcare is essential economic infrastructure. Just ask Elizabeth Warren.
How to find a job in India when you're LGBTQI+. Our Quartz India edition compiled tips for seeking out gender-inclusive workplaces.
It's a fact
The pandemic—and the rise of remote work—is prompting more LinkedIn users to connect with people outside their geographical areas.
---
30-second case study
Celeste Mora, a senior content strategy manager at Grammarly who is queer and proudly out at work, has long been a proponent of workplace inclusivity and treating team members in the way they wish to be treated. But as a first-time manager leading a team through the pandemic-induced transition to remote work, Celeste admittedly fell short of those ideals now and then.
"I thrive on in-person communication (hello, extrovert here), so when we all began sheltering in place, I initially sought to organize lots of video chats," Celeste recalls. "It turned out these were sometimes non-inclusive. Caregivers felt increased stress to be present on camera while being pressed by other responsibilities. Introverts on my team became overwhelmed. As someone who knows what it feels like to be different, it was painful to realize that I had alienated people."
That led to a decision to start documenting as much team information as possible, so that everyone could work according to their own needs and schedules. "Part of this effort to write more things down and rely less on real-time communication involved being intentional in my own writing," Celeste notes. "I wanted to make sure I was conveying information clearly and effectively."
The takeaway: Reliable documentation isn't just for remote teams. It's good management hygiene for just about any work situation. To get ready to document, Celeste recommends thinking about the "SATs":
Situation: Why am I writing this? What's the one thing my recipient must know after reading my message?
Audience: Who am I writing to? What frame of mind are they likely to be in when they read it? How can I frame the message in the best possible way?
Timing: When do I plan to send this message? Is it going to be too early or late to catch folks' attention? How long will it take them to read it?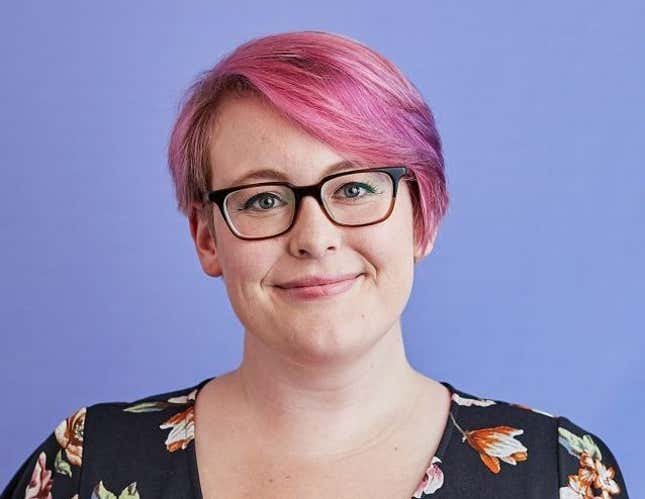 + Read more of Celeste's advice for first-time managers in the recent piece she wrote for Quartz at Work.
---
This week's Quartz field guide
Trading on steroids
Two decades after day traders went wild over technology shares, they're storming the stock market again, helping to push the S&P 500 Index of large US-listed stocks to a record—a rally that is especially incredible considering the economy has about 10 million fewer jobs than it did before the coronavirus pandemic hit. There are several factors contributing to the outbreak in retail fervor:
Buying and selling securities has never been easier, with slick smartphone brokerage apps just a download away.
A price war between companies like Charles Schwab and Robinhood last year drove commission charges to zero, as brokerages leaned into other, more controversial ways of making money.
Interest rates have plunged as central banks like the Federal Reserve do everything they can to keep their economies going. With so little money to be made on bonds, the stock market may seem like the only way to go.
Some investors likely saw the downturn as a chance to get stocks on the cheap. Some have more money in their pocket thanks to stimulus checks.
And then there's the steroids. Read more in our field guide on the next bubble.
---
Words of wisdom
"The jobs in 2030 and beyond will require complex problem-solving and systems-thinking skills that schools and most online learning programs aren't emphasizing."—Tara Chklovski, founder and CEO of the global tech education nonprofit Technovation
+ How can busy parents add purpose and structure to their kids' online learning this year? Read Tara's piece in Quartz at Work for a dose of empathy and plenty of actionable tips.
---
ICYMI
If you thought working from home changed a lot in 2020, just wait for the full effects of 5G. In this September 2019 gem from our archive, Accenture's Paul Nunes and Omar Abbosh (the latter is now an executive with Microsoft) explain how fifth-generation communications networks (a.k.a. 5G) will allow us to immerse ourselves in physical workspaces, even from a home office halfway around the world. Abbosh and Nunes promise the coming technology will take remote work to a whole new level.
---
By the way
If you've enjoyed this newsletter, won't you consider becoming a Quartz member and getting access to all of the journalism Quartz has to offer? Subscribe now and get 40% off your first year of membership.
---
You got The Memo!
Our best wishes for a productive and creative day. Please send any workplace news, comments, online degrees, and far-flung LinkedIn connections to work@qz.com. Get the most out of Quartz by downloading our app and becoming a member. This week's edition of The Memo was produced by Heather Landy, Sarah Todd, and Jackie Bischof.