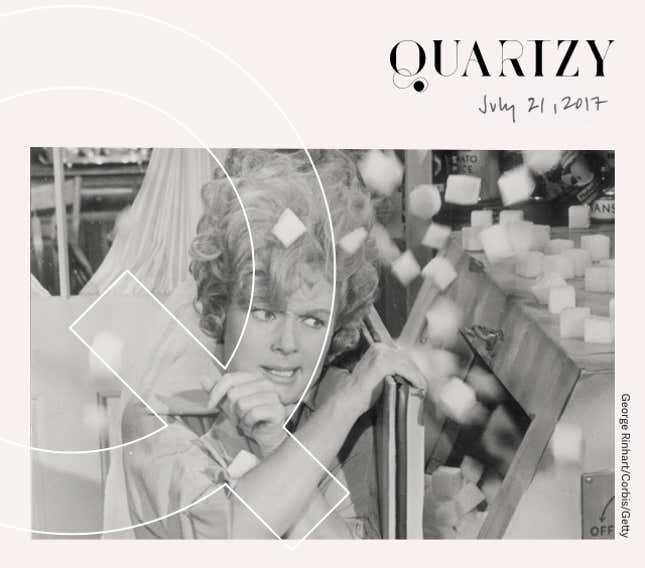 Happy Friday!
In Design for Dreaming, a 1956 General Motors-sponsored film, a limber American housewife is spirited to Frigidaire's "Kitchen of the Future," where she delightedly pushes buttons, inserts cards in slots, gazes at flickering screens, and twirls a rotating cylindrical fridge. After skipping off for an afternoon of energetic recreation she returns to remove a fully baked—and frosted—birthday cake, candles lit, from a large glass dome.
This was not my experience on Wednesday, as I attempted to bake a cake for a friend's birthday the old-fashioned way (with a Kitchen-Aid), while finishing a story about the Thermomix TM5, a German mega-appliance with a cult following in Europe and Australia, now making its way to American shores. At $1,450—yes, $1,450—this machine combines the functions of a high-speed blender, slow-cooker, mixer, food processor, digital scale, sous-vide machine, steamer, and smart phone. It won't frost and light the candles on a birthday cake, but it'll come damn close.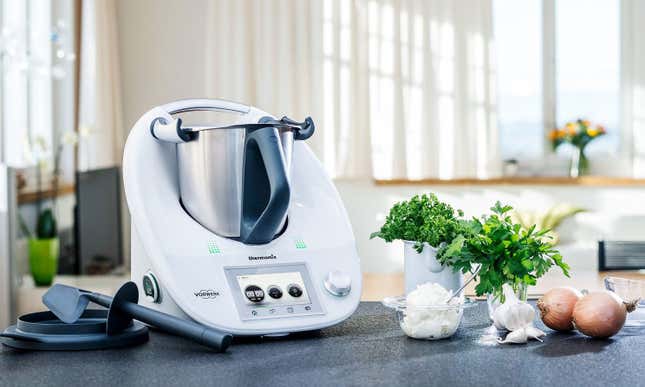 For the story—which I hope you'll read—I looked back to the 1950s, when American homemakers hit a fork in the road. On one side, companies like GM and Frigidaire imagined home cooks in a Jetsons-like "kitchen of the future," while on the other, executives at companies such as Swanson and Kentucky Fried Chicken sold TV dinners and fast food—and the promise of family togetherness over supper without the hassle of food prep.
Suffice to say, most Americans took the latter path, and now we have Postmates, Caviar, and Seamless serving restaurant dinners to our doorsteps. Even those who cook spend most of our grocery budgets on packaged and prepared food.
Many of us—myself included—really want to cook more, and that's just the aspiration Thermomix promises to fill. I got to test one for a couple of weeks, and found a particular pleasure in making very basic things in this very expensive machine: perfectly cooked brown rice, hard-boiled eggs, salsa verde, and oatmeal among them. It also made sublime pea shoot-topped risotto with near-zero effort, and blitzed the best frozen margarita I've ever had (partially thanks to my genius idea of pouring a Campari float on top, but, hey).
Is that cooking? I don't really know. But I still miss that machine sometimes.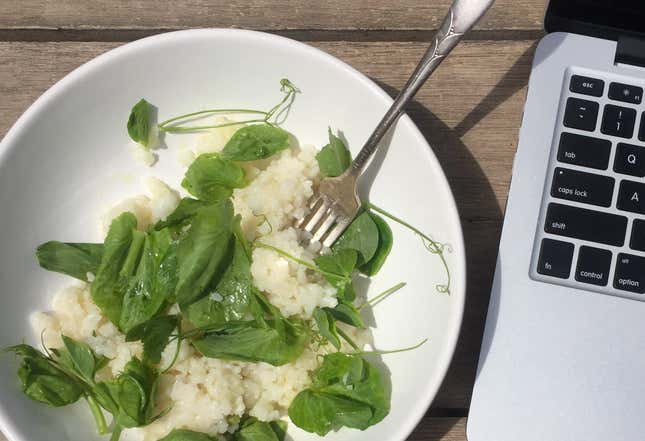 ---
With my loaner Thermomix, I was living my best populuxe life—a term that author Thomas Hine coined in his 1986 book of the same name, about the decade between 1954 and 1964, which spawned what he called "one of history's great shopping sprees."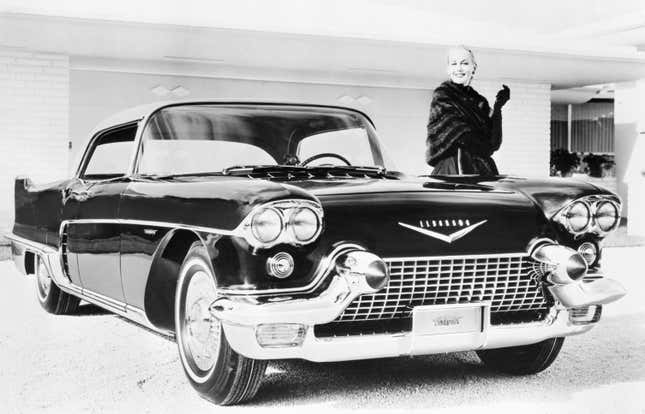 The word combines populism, popularity, pop-art, and, of course, luxury. It refers not only to design elements like tail fins and parabolic shapes, but also to the "push-button magic" of Frigidaire's kitchen of the future. (Also see: The Jetsons.) Advertisers encouraged newly flush, post-war, semi-hysterical masses to fill their homes and driveways with furnishings and appliances, promising speed and stability.
"The essence of Populuxe is not merely having things," writes Hine. "It is having things in a way that they and never been had before, and it is an expression of outright, thoroughly vulgar joy in being able to live so well."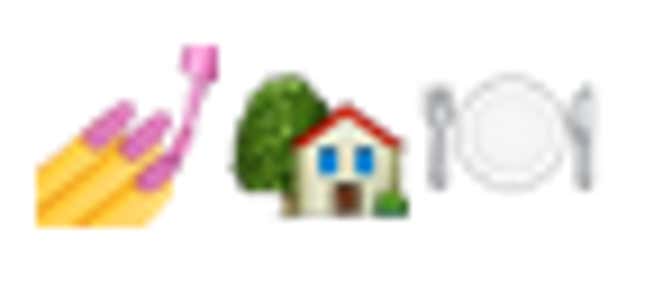 My test run with the Thermomix gave me a hankering for a populuxe kitchen tech upgrade, but I can't quite stomach the machine's price tag. (If you can, invite me over for margaritas.) Quartzy editor and home cook extraordinaire Indrani Sen doesn't have one either, but she's an early adopter of other popular kitchen tech.
Jenni: Hi! Please describe your kitchen technology arsenal.
Indrani: I used to have a pretty low-tech approach to cooking, but as a working parent, my kitchen has gotten very Jetsons-like. My MVPs are my sous vide circulator and vacuum sealer, Instant Pot, and immersion blender.
I already have an immersion blender. Is sous vide my next move, or an Instant Pot?
Sous vide circulators are getting cheaper (Anova has a "nano" version for under $100 in the works) so price-wise the two are similar. I love the pressure cooker function of the Instant Pot for beans and grains, but increasingly I sous vide any meat or fish. You have a patio, right? A sous vide circulator will totally up your grilling game.
Yes! Once at your house I ate some magical concoction of cubed, silky salmon. Now I crave it constantly, but David Chang has a point about my local strip-mall poké being kind of sketchy. Halp.
Sous vide is a nifty way to make raw fish safe for the home cook, with that silky texture you remember. You brine it and then sous vide it at a low temperature, so it retains its translucence. Cool it and you can serve it as sushi, crudo, tartar, or poké.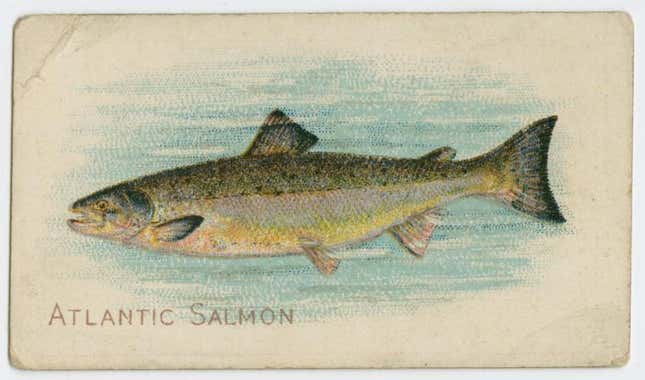 [quartzy-recipe]

Sous vide salmon "poké." Brine, sous vide, and chill 14 ounces of skinless salmon as per the instructions here. Cube the salmon into a 1/2-inch dice and gently mix it with 2 tsp sesame oil, 2 tsp soy sauce, and 1/4 cup chopped scallion. Spoon it on top of greens with cubed cucumber and avocado. Stir together 2 tbsp mayonnaise and a good squirt of Sriracha, then drizzle it over the whole thing. Sprinkle it with furikake and scoop it up with rice crackers.
For further reading on high-flying kitchen life, I added the final edition of Lucky Peach—the suburbs issue!—to my grocery cart and scrolled around the simple, video-enhanced recipes on Basically, Bon Appetit's new site that promises to teach non-cooking food lovers how to, you know, make dinner.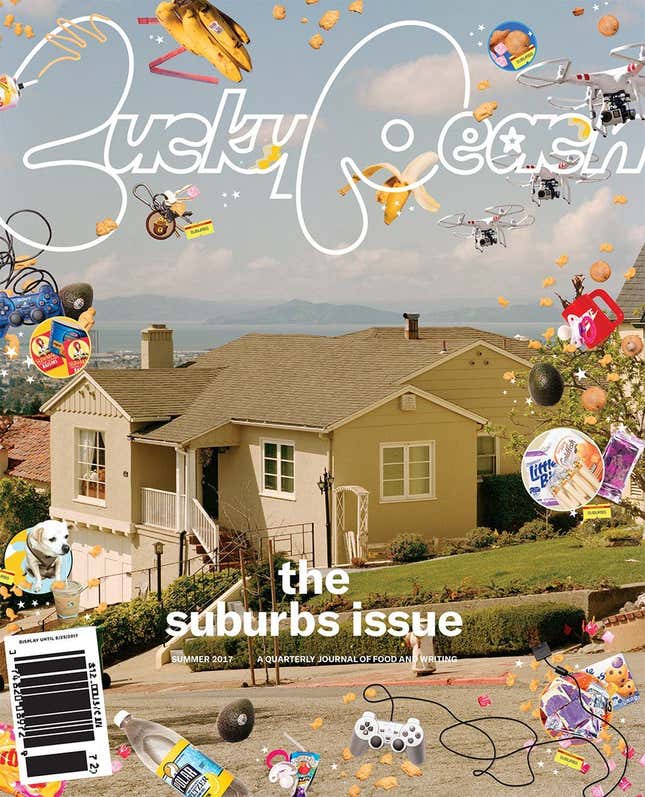 I also loved The New York Times' lovely obituary of the 101-year-old Oregonian Frances Gabe, a true populuxe pioneer who patented—and lived in—a self-cleaning house (sketched below) because, as she put it, housework is "a nerve-twangling bore."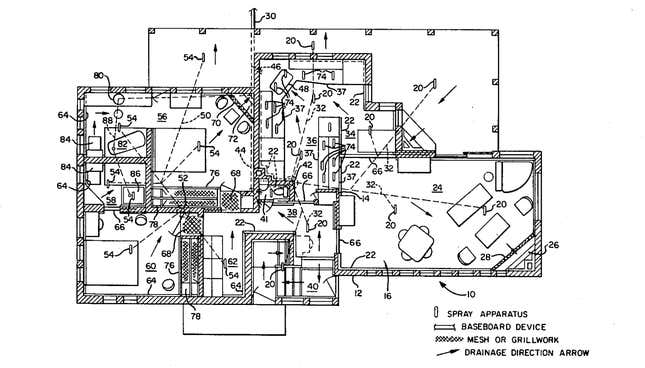 ---
As for that cake I made Wednesday, well, it didn't entirely rise. When I explained that to a table of birthday party revelers, one of them piped up with a wise adage, paraphrased from Julia Child: "Never apologize for food that you've made." Also, coconut shavings will cover up a multitude of sins.
Have a great weekend!
[quartzy-signature]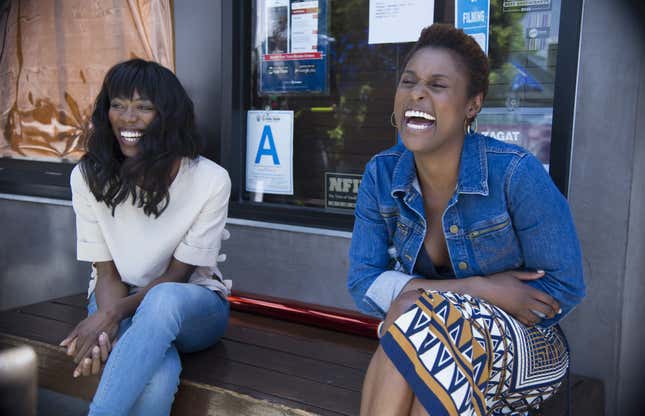 Rejoice! Insecure is back for its second season, on Sunday at 10:30pm ET. (Seriously, HBO, you can't put it before Game of Thrones?) If you, like me, are a little foggy on where we left off last season, Luvvie Ajayie's recaps have got ya'll.