Happy Friday!
I'm Hope, growth editor for special projects at Quartz, and seemingly unlike all my friends, I am not attending a bachelorette party this weekend. While this means I won't be enjoying many fun activities with lovely ladies, it also means I won't be spending $1,000 dollars on tiaras, bar tabs, and 'SAME PENIS FOREVER' banners.
If you're currently en route to a weekend of pre-nuptial debauchery, I feel for you. Fun will be had but, as we are finding out, at a cost.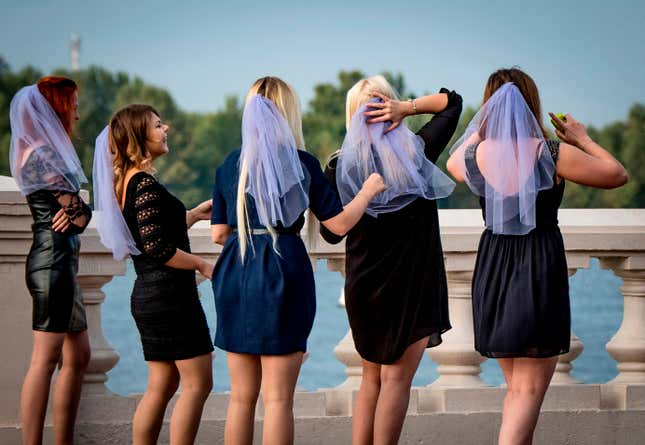 A friend of mine in her late 20s recently told me she's having trouble paying her rent because of the five bachelorette parties she attended this summer, some of which cost her over a grand. Sadly, it's not that surprising. Wedding culture has been upping the ante for decades, but in the past few years bachelorette parties have evolved from lighthearted nights out on the town to lavish multi-day destination celebrations. Some places, such as Wölffer Estate Vineyard on Long Island, are even banning them.
---
Bachelorette parties (or "hen parties" in the UK) originally evolved from the standard male "stag party," but became increasingly popular after the sexual revolution in the 1960s. By the 90s, it was commonplace for men and women to throw pre-wedding bashes, and the concept of blacked-out groomsmen and misbehaving maids of honor was further popularized by Hollywood blockbusters like The Hangover and Rough Night.
Today? Think chartered yacht cruises. Think bottle service at nightclubs. Beach houses in Cabo. Mandatory itineraries. Dress codes. When my friend outlined the expectations heaped upon her and her fellow bachelorette-ers this summer, my reactions escalated from mild surprise to pure outrage. CUSTOMIZED SWIMSUITS?! GIRL. WHAT.
But this list of demands is far from unusual. WeddingWire reports that one in three bachelorette parties lasts three or more days, and many involve custom gear. Another survey pegged the average cost of a destination bachelorette party at $1,400 per person.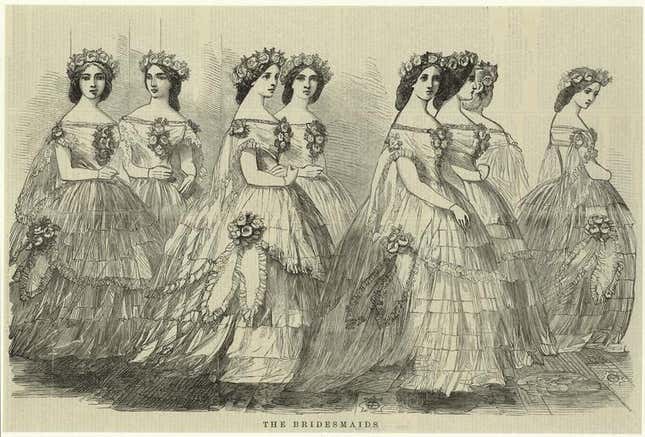 I asked my mother what bachelorette parties looked like in the 1980s. According to her, the "bachelorette party" was usually akin to what a bridal party would be today: lingerie, games, drinking. But, she pointed out, it was usually only one night and guests were only expected to bring a gift or alcohol.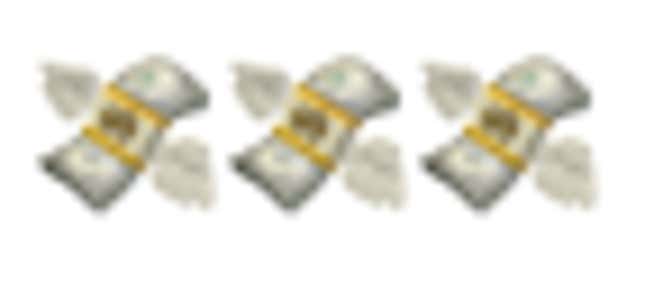 The good news is that even in this brave new world, you don't have to ghost your engaged friends to be able to pay your bills. Attendees and brides just have to set some boundaries, Instagram demands be damned. Here are some tips on keeping things reasonable:
Take time to think (and care) about attendees' financial situations. Everyone might not be able to afford spa treatments and beachside villa accommodations. My friend admitted that while she was excited for her soon-to-be bride friends, she couldn't help but feel resentment building that these women expected so much of her financially. Her obligation to these destination bachelorette parties even kept her from taking a vacation with her own partner. Give the budget some careful thought, then craft the itinerary.
Pick one big activity and keep everything else simple. My sister's bachelorette party was held here in New York City and was a bit unconventional: She invited my 60-year-old aunt and my 10-year-old niece, and kept plans to a minimum. The most expensive activity was participating in Museum Hack at the MET, a wine-fueled tour that highlighted badass women in art (I highly recommend it). Besides drinks, all other activities were free—walking through Central Park, touring the High Line, and traversing the Brooklyn Bridge among them. Our one big meal was brunch at Russ & Daughters. Everyone walked away feeling like they had a relaxing and culturally rewarding girls weekend in New York, and no one was heading home dead broke.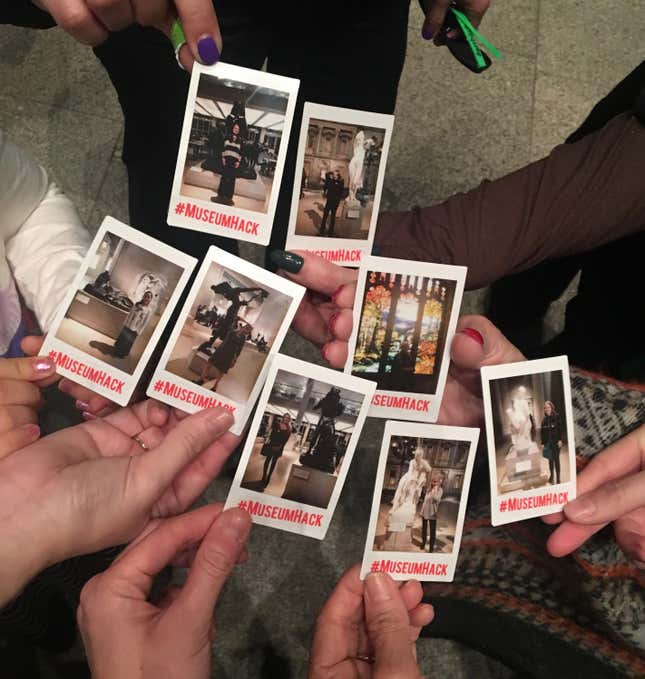 See the big picture. For women especially, participating in weddings comes with a hefty price tag. Many bridesmaids are forking over money for the engagement party, bridal shower, bachelorette party, wedding-party attire, professional hair and makeup, and a wedding gift, not to mention travel associated with these events. If women are dropping over a grand on just the bachelorette party, the wedding itself could put them deeply in the red. Keeping an eye on the big picture can help planners be mindful of expenses.
Just say no. For attendees, declining to partake in a bachelorette due to financial reasons (or any other personal reason) can be difficult. In a report from CreditKarma, feeling obligated, having FOMO, and not wanting to offend the party planner were among the top reasons people reported going into debt to attend a bachelorette or bachelor party. Etiquette expert Myka Meier suggests offering to chip in for one activity for the bride or sending a bottle of champagne to a group dinner if you can't make the full weekend.
Last but not least, have a little faith. Sky-high expectations and social media pressures detract from the point of bachelorette parties: to have fun with your friends. For destination bachelorette parties, consider free walking tours and bar crawls, make meals at home, pack picnics, plan a night in with games and movies, and travel during cheaper seasons. Most important, trust that attendees don't need villas and dress codes to celebrate their friend's big day.
Have a great weekend,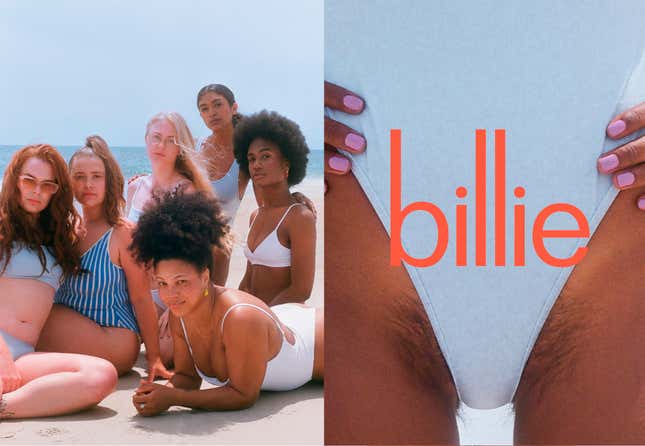 I'm always being bombarded with advertising from new startup brands with peculiarly similar names: Birdies, Buffy, Quip, Nectar, Rothy's. The list goes on. But one product I did cave for is Billie, a razor brand for women that axes the "pink tax" and charges $9 for a starter kit of two five-blade razors, a magnetic shower holder, and a colorful Billie handle. What really roped me in, however, were Billie's ads featuring diverse women sporting au naturel body hair. Of course, the brand could be—as my colleague Sangeeta Singh-Kurtz noted—simply pandering to women tired of corporate America dictating their body hair, but I'll take progress wherever I can get it. Plus, the razors are great.