Happy Friday!
I'm Sangeeta Singh-Kurtz, Quartz's culture reporter, here to touch on a problem afflicting us all: movies. They're too long!
After hearing that Martin Scorsese's upcoming film, The Irishman, clocks in at an ungodly 3.5 hours, and that Quentin Tarantino's three-hour blockbuster, Once Upon a Time in Hollywood, might be repackaged on Netflix as a mini-series, I had a thought bubble. These blockbuster-movie men should just make TV.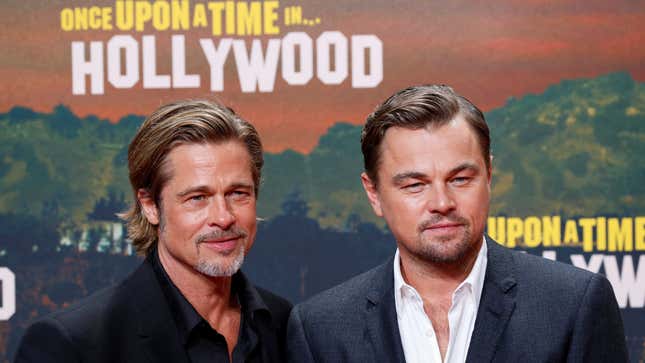 Mr. Tarantino, I loved your movie. But instead of painstakingly converting what already feels like a bloated plot into a handful of episodes, why not design it for television in the first place? So many of the best stories right now are on TV, and so many A-list actors have followed them there. The medium is perfectly suited for big-time movie directors to craft interesting narratives, if more of them would just give it a chance.
---
Brevity is the soul of wit. Look, Scorsese and Tarantino make great movies. And they certainly aren't alone in making indulgent cinema. Last weekend's box office hit, It: Chapter Two, hovers around the three-hour mark. (How many ways can a scary clown pop up? Apparently three hours' worth of ways.) Avengers: Endgame also clocks in at three hours, and The Goldfinch was an expected Oscar contender until it got ripped to shreds in part for not earning its 2.5-hour runtime.
And it's not just blockbusters or Oscar-buzzy movies that are too long—normal, mainstream Hollywood movies are getting longer across the board.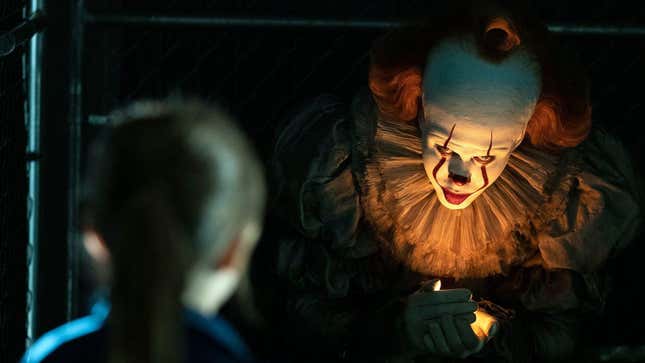 Cut to a major advantage of TV storytelling: It can be longer without feeling longer. TV lets narratives breathe, and gives them permission to meander a bit. What might be left on the cutting-room floor of a film could constitute an entire episode's worth of a story on television. 
This is especially true of what Variety's Owen Gleiberman describes as the "high-toned awards-bait literary adaptation." He's referring to The Goldfinch, which adapts Donna Tartt's hefty novel. Gleiberman points out that, like many literary adaptations, the film hits the major beats of the book, but as a result feels plodding and morose, squeezed into a format it has no business being squeezed into. The Goldfinch should have been a TV series.
I'm still interested in seeing the ample extra footage from Once Upon a Time, which may include a rumored Oscar-worthy scene starring breakout child actress Julia Butters. But tuning in to a Netflix miniseries made up of extraneous bits and bobs is a step I probably won't take, especially during awards season. If Tarantino had enough material to make a compelling TV miniseries, he should have made a compelling TV miniseries.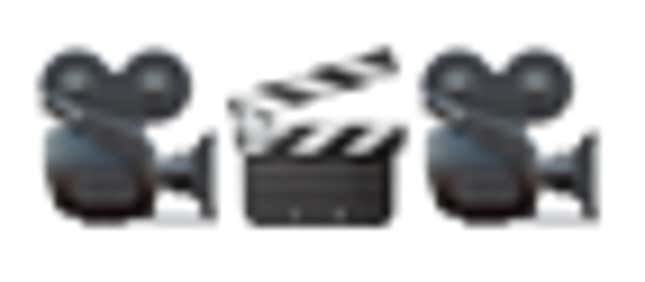 And the Oscar goes to… One reason certain directors don't go the TV route is purity. Many big-screen darlings are vocal proponents of the sanctity of the cinema and the theater-based movie experience (as well as the accolades that come with it). 
In an interview with ITV news last year, Steven Spielberg said that "once you commit to a television format, you're a TV movie…You certainly, if it's a good show, deserve an Emmy, but not an Oscar." (Spielberg's production company has made several TV shows, but he hasn't directed one since the 1980s).
This attitude reflects a sentiment that was most relevant in the 1950s: TV is cheap entertainment for the masses, or as Edward R. Murrow put it, "the opiate of the people."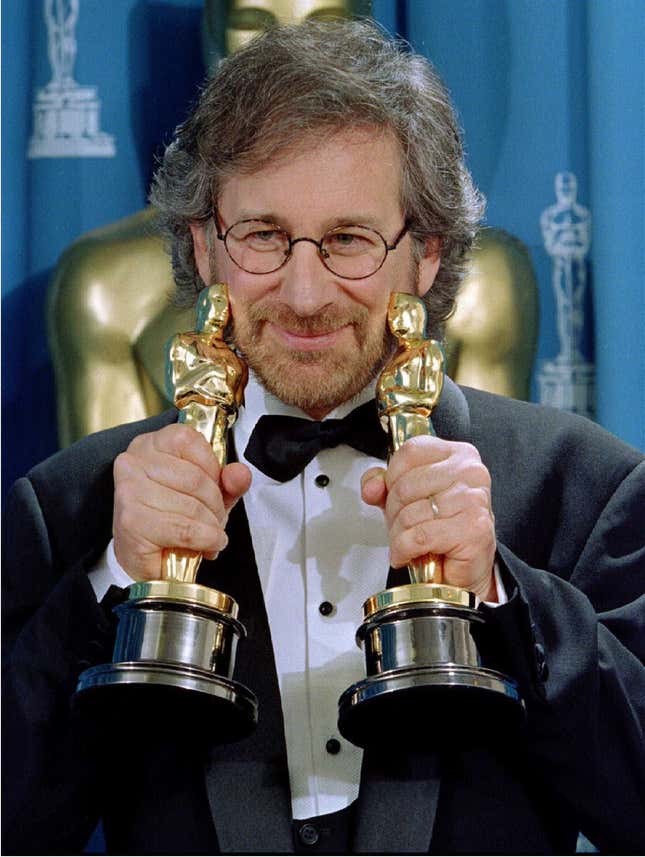 ---
Do the DuVernay. While some of the old guard still cling to film, others are coming around. David Fincher, Ava DuVerney, Spike Lee, and more acclaimed film directors have turned to television, recognizing that it's a great place to go deeper and bolder than a two- or even three-hour Hollywood film ever could.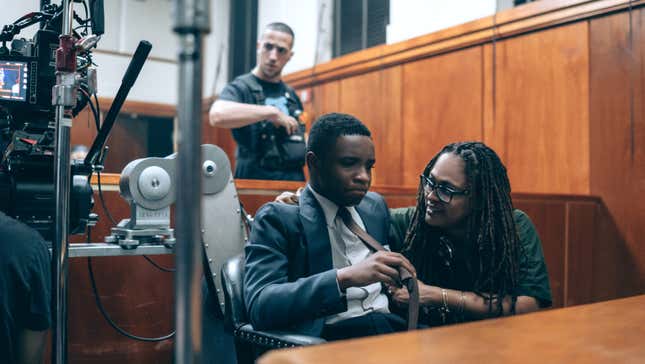 TV has also become a more welcoming platform for diverse storytellers (read: not white men) than film, even if both are still objectively lacking. My colleague Adam Epstein noted that at this year's Television Critics Association Awards, eight of the 10 actors nominated for their performances were women, and one of the two men nominated was Billy Porter, a gay black man. Overall, representation of diverse characters on TV is more robust than in film; not coincidentally, that's also the case behind the camera.
---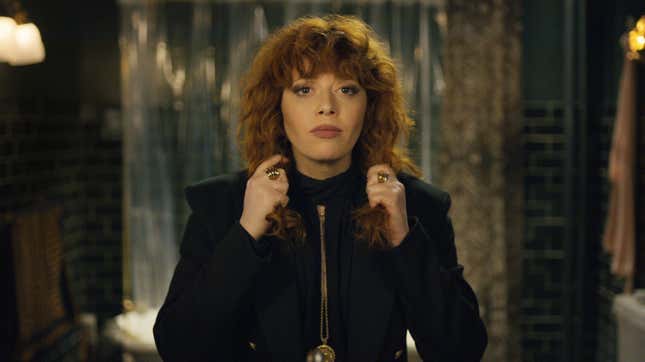 Miniseries me. Thankfully, not all of Hollywood feels like it has to squeeze a great story into the suffocating corset of a feature film. Here are some shows that gave their narratives much-needed room to breathe, wander, and get a little weird.
Have a great weekend!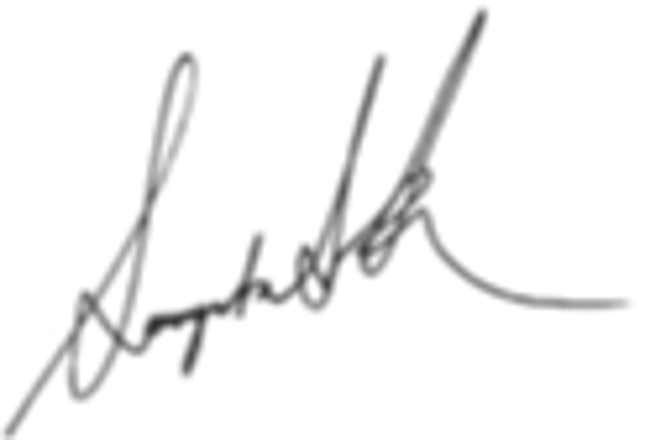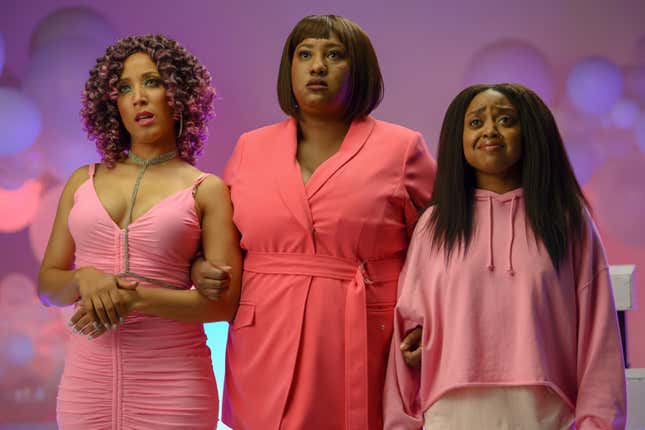 For giggles. Few storytelling formats do brevity better than the sketch show. Tim Robinson's I Think You Should Leave on Netflix leverages his particular brand of loudish, off-beat comedy into one of the funniest shows in recent memory (although the toilet humor can occasionally grate). A more sophisticated option is late-night veteran Robin Thede's A Black Lady Sketch Show on HBO. Written by and starring all black women, the sketches are genius, broaching topics like depression, race, and gender with joyful and unpredictable humor.