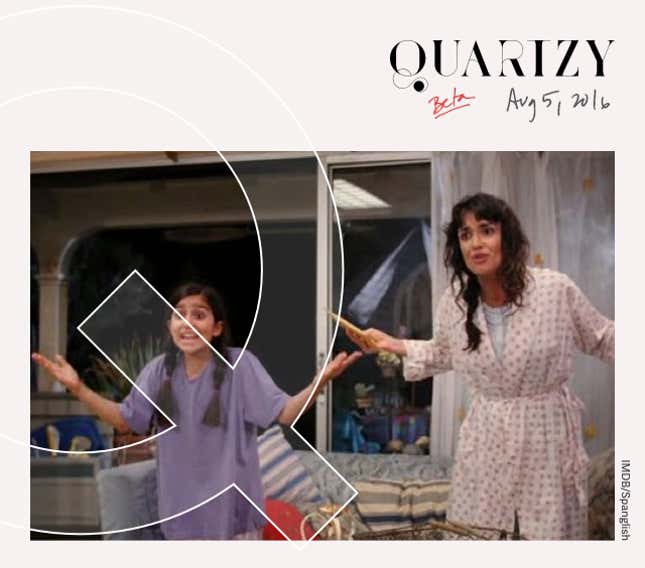 Happy Friday! Quartzy designer Elan here.
In college, one of my stranger habits was finding 300-person lectures that I wasn't registered for, hiding in the back row, and doing homework.
This began as an exercise in productivity (I found the droning of the lecturers calming), but in time I unexpectedly found myself absorbing some of the information being taught—rock formations, calculus, mediterranean archaeology. Often, I was even more focused on the front of the room than in my actual classes.
I had the experience of being a foreigner and engaging with language in a new way—less talking, more listening.
Since then, I've found the sounds of the unfamiliar in books, in the music of this native Ottawan DJ collective, and in this Twitter hashtag clapping back at Trump's misrepresentation of muslim women.
But increasingly these voices, diverse as they are, are still limited by my narrow access to the world's languages. This especially in a country that is expected to have the world's largest Spanish-speaking population by 2050.
So when I stumbled upon this wonderful piece by Karina Lickerish Quinn written on (and in) Spanglish, I felt determined to read it. That Quinn did not choose to write in either English or Spanish (more "established" languages) even though she's fluent in both, seemed such a powerful act of political resistance, and lay just at the fringes of my linguistic abilities.
Below is an exercise in reading the unfamiliar or different ways to engage with the first line of Quinn's piece.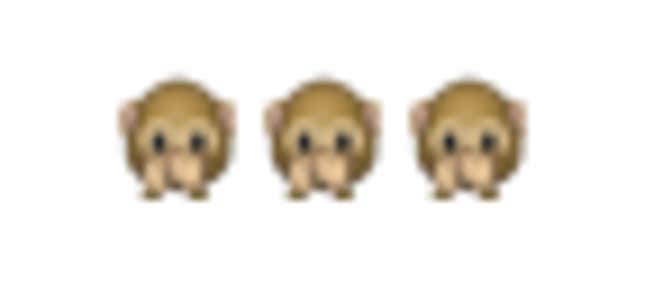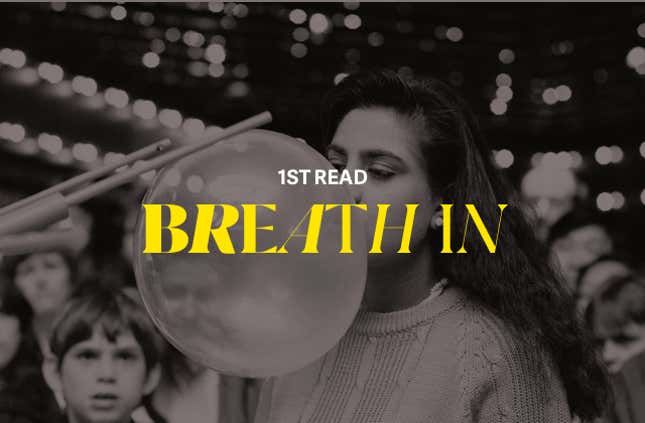 Let the words wash over you.
Oye, you. Yes, tú. ¿Have you ever alguna vez mordido your lengua?
Maybe you don't immediately recognize any of the words. That's okay—after all, nonsense syllables can be meditative.
Or maybe you notice that some of the words are English. Maybe you picked up some Español in high school after all. Maybe you even gleaned that lengua means both "tongue" and "language."
Didn't get the wordplay? That's even better. Say it with me: this pun is not for me; this pen is not for me; this pain is not for me. In a society in which worth is determined by property, relinquishing ownership is liberating.
Now let's read again.
---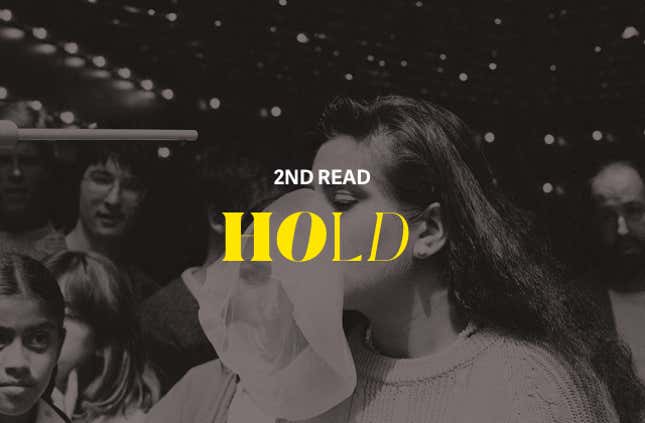 We have been talking about belonging as if everyone experiences it in the same way, but ownership, of course, is not equal. What I call a temporary refuge from ownership, others may call everyday life. That's because language is about power. It is what's at stake when the Chinese government uses vague metaphors to confuse and evade criticism, when the Supreme Court blocks a boy's right to use the bathroom that matches his gender identity, and when Apple changes the gun emoji to a water pistol. (For more on this, check out Quartz's series on power and how it moves.)
It is the fear discernible in a Trump supporter's insistence that "if you don't speak English and don't contribute, get out."
Oye, you. Yes, tú. ¿Have you ever alguna vez mordido your lingua?
This time, look up the words you don't know. Hell, drop the entire piece into Google Translate. Notice that unless you are bicultural, the answer to Quinn's question is that you have never bitten your tongue (your language), at least not in the way that she is describing.
Has Tim Kaine—the vice-presidential nominee who sprinkled some Spanglish into his DNC speech? What if Kaine, rather than simply winking at (pandering to?) Hispanic voters, had felt comfortable delivering his entire speech in Spanish? No doubt many non-Spanish speakers would have muted the TV. But what if, instead, we felt compelled to turn up the volume, or better yet, to rewind and re-watch it, this time with a dictionary by our side?
We've discovered another radical act, and it's called listening (hard, isn't it?). But we aren't done.
---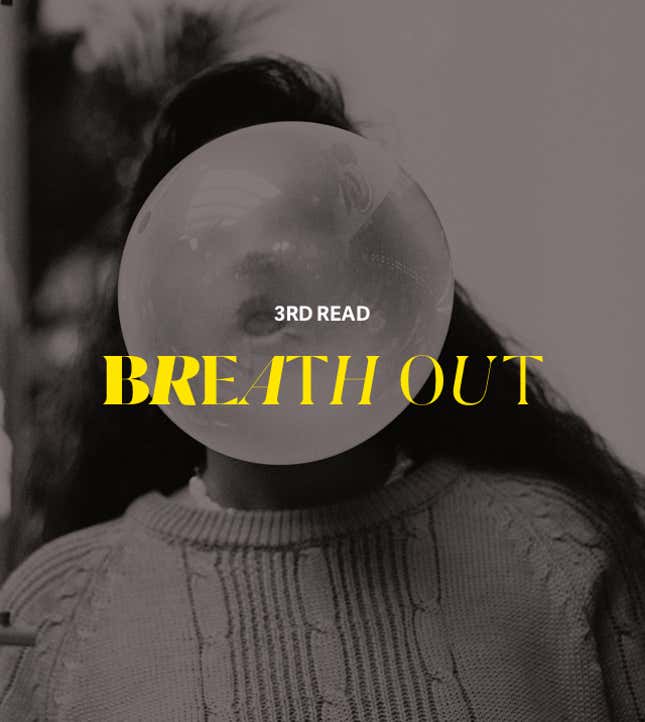 This time read out loud, preferably so that others can hear. (Tweeting works too.)
Oye, you. Yes, tú. ¿Have you ever alguna vez mordido your lingua?
When I attended a Jews for Racial Justice protest two weeks ago, a black woman asked us to repeat the words: "I am a black woman." It felt important to note the ways in which I was, in that moment, a black woman, and the ways in which I was not, in which the mere suggestion was disrespectful.
As you read Quinn's words, ponder the fact that you are using neither your tongue nor Quinn's tongue. While it certainly can't be said that you are speaking fluent Spanglish, you are speaking something fluently.
So what is it? In the first installment of a three-part series on ISIL's struggle to create multilingual units, Michael Erard notes that as armed struggles grow more chaotic and pressured, a unified language becomes less necessary—"instead, what emerges is a hybrid 'battle pidgin'… a fluid form of language performance in which people don't use a single identifiable language but communicate with everything they know: fragments, words, and gestures."
Maybe the kind world we are trying to build is a modern-day Tower of Babel, impeded by our lack of shared language, or maybe we just don't think our battles dire enough.
Here's to a bueno weekend! Your normal Quartzy correspondent Jenni will be back next week (with the scoop from her glamping trip, no doubt).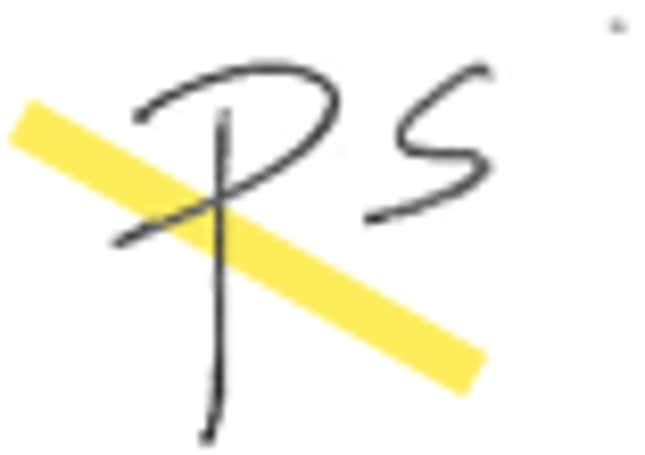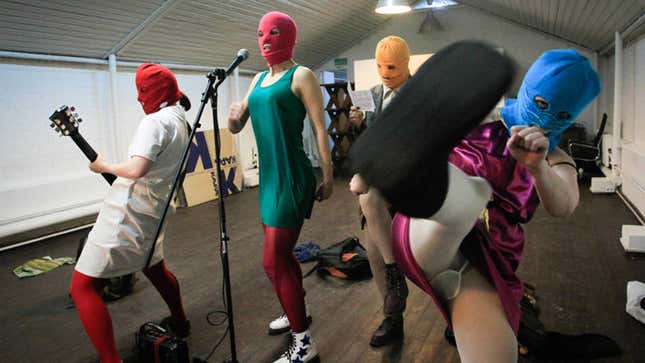 Just this week, at least three people have recommended movie-streaming site Mubi.  It's astounding since whereas Netflix's library boasts 13,000 titles, theirs only contains 30 at a time. But Mubi solves one of the biggest problems plaguing movie night: finding something good to watch. And you're guaranteed to find films that no one has seen, including a good selection of foreign films. On my to-do list for this weekend—a documentary on anti-Putinist punk rock group Pussy Riot from Rusian-British duo Mike Lerner and Maxim Pozdorovkin.