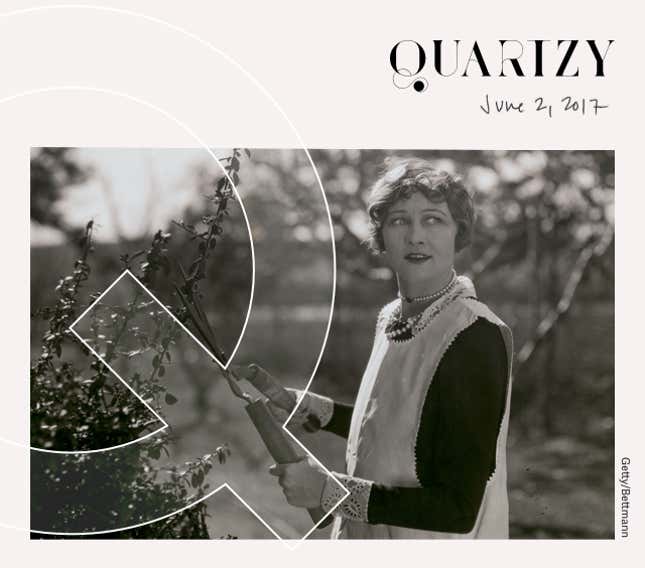 Happy Friday!
A few weeks ago, we explored the rise of the Silver Lake shaman—a particularly LA brand of lifestyle maven whose minimalist, neo-hippie clothes, interiors, and food choices you've probably seen bathed in natural light on Instagram.
Last weekend in the New York Times Magazine, the incisive and funny writer Molly Young profiled the ultimate Silver Lake Shaman: Amanda Chantal Bacon, founder of the Los Angeles-based juice bar chain Moon Juice.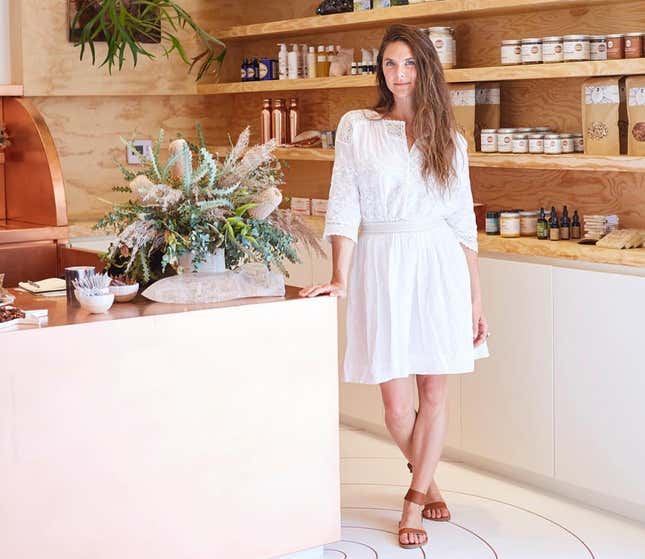 In her story, Young paints Bacon as the ultimate expression of the Goop-ification of wellness and lifestyle brands that "sell self-absorption as the ultimate luxury product." And she describes Bacon's Los Angeles as the epicenter of this "mass inward-turning." (Confession: I made my way to Moon Juice soon after moving here and polished off a "spirit-dusted Moon Milk" in a vain attempt to cure a hangover.)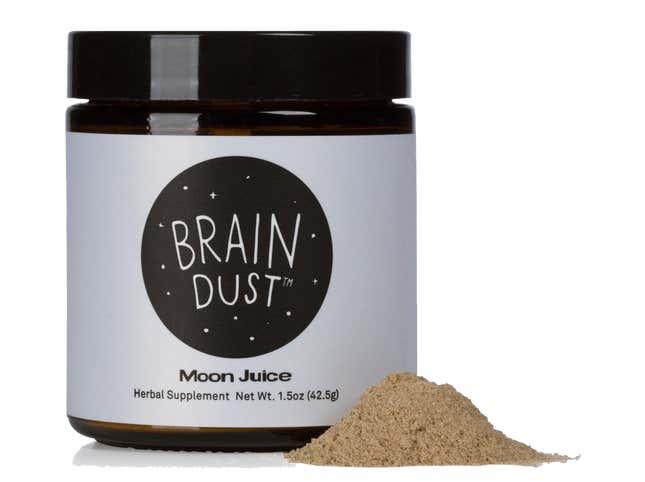 In the piece, Young confesses her own fascination with Brain Dust—Moon Juice's $30 pot of organic powdered leaves, roots, and mushrooms such as Ginkgo, Maca, and Shilajit, which claims to "align you with the mighty cosmic flow needed for great achievement." In doing so, she illustrates Bacon's force as an entrepreneur—one who scaled a juice bar into a range of products and $30 "dusts" that can be sold in both your local yoga studio and Saks Fifth Avenue.
---
A cheaper brand of brain dust. Gardeners may already have magic dust under their fingernails: soil. Quartz's environment reporter Zoë Schlanger wrote this week about Mycobacterium vaccae, a harmless organism found in earth that's becoming something of a "celebrity bacteria," thanks to a growing body of evidence that it may act as an anti-depressant. For the studies, subjects were injected with the bacteria, but Zoë writes that M. vaccae might well make its way into our systems via some old-fashioned gardening.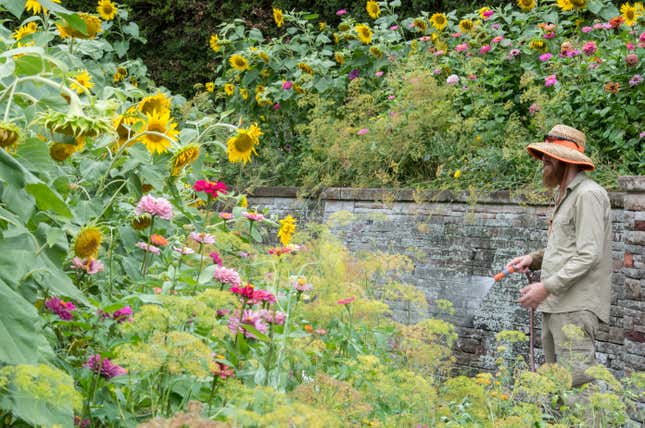 "A body of emerging evidence tells us the millions of microbes in our digestive tract influence our immune systems, our smells, our mood, and possibly even our attractiveness to mosquitoes—and to other people," writes Zoë. "But M. vaccae expands this thinking to the microbiome of the pile of mulch in your backyard. There's now pretty good evidence to draw at least an outline of a conclusion: Breathing in, playing in, and digging in dirt may be good for your health."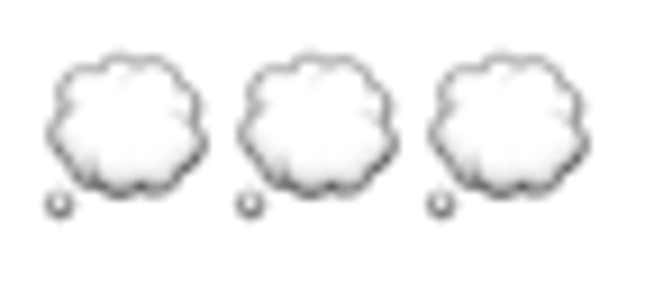 Ramadan Kareem! Ramadan is well underway, which means nearly 2 billion observant Muslims around the world are fasting between sunrise and sunset. The New York Times' Tejal Rao described how fasting and reflection highlights the "gratitude and delight" of the Iftar, the communal evening meal that breaks the fast. (Iftars in Pakistan are pictured below.)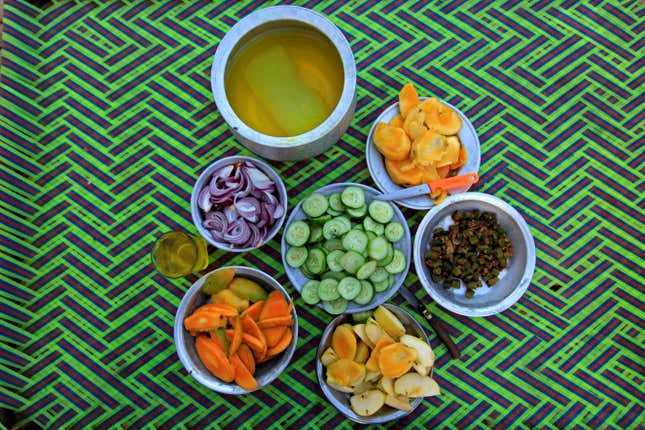 "When everyone's standing around, picking from the same platter, suddenly you get a surge of energy," Malika Ameen told the Times. Journalist Bim Adewunmi added: "During Ramadan, everyone becomes everyone's sister, everyone's brother."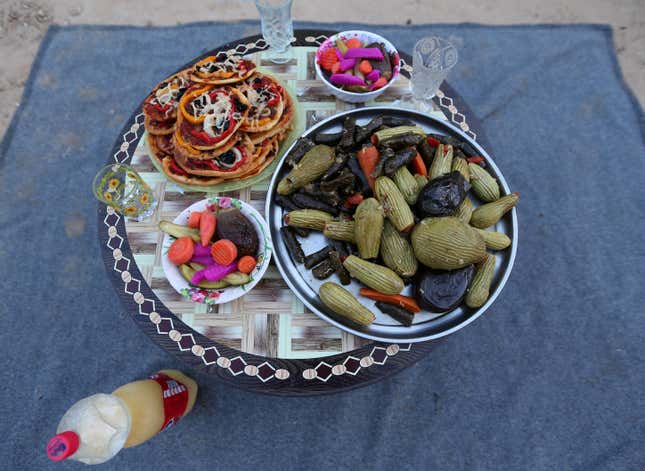 Non-Muslims might not experience the spiritual rewards of this month, but we can still try to channel the Iftar's joys of sharing and catering to others. Quartzy editor Indrani Sen recently found her own family "standing around, picking from the same platter" when she put together a DIY taco night, inviting kids and grown-ups to build their own best tacos from bowls stocked with guacamole, spicy sausage, pickled beets, cilantro, sour cream, and scallions.
---
Embracing June gloom. I spent the first half of this week slightly demoralized by the overcast skies known in Southern California as "June gloom," but LA Weekly's Hillel Aron set me straight with his short appreciation of the meteorological phenomenon—the result of a thin "marine layer" of clouds that form between the warm air and the relatively cooler waters of the Pacific Ocean. The foggy, socked-in mornings that sometimes dissolve into sunny late afternoons don't exactly scream "summertime," but that's part of their appeal, writes Aron. "June Gloom has a kind of subtle beauty to it, a quiet grace."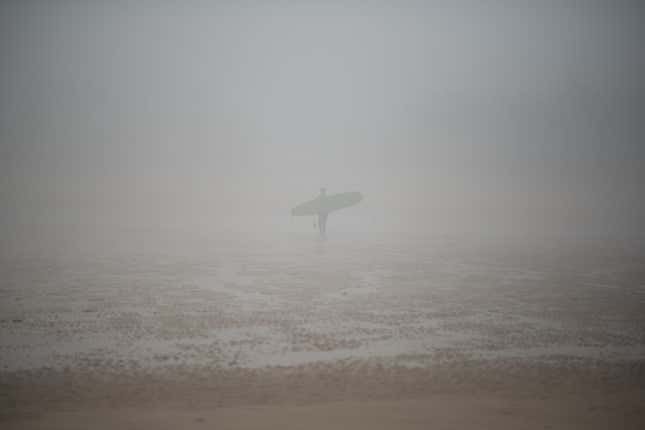 If you're experiencing a touch of June gloom (in California or anywhere else), try to reframe it as a moment of reprieve before the season really heats up. Just as it's the best time for summer plants to set in their roots, it's also a good time for some personal fortification. One might achieve that by reading a good book outdoors (in a sweatshirt!) or finishing up—or, ahem, finally getting to—some spring cleaning. As my friend Sara reported: "Vacuuming helps the glooms."
Have a great weekend!
[quartzy-signature]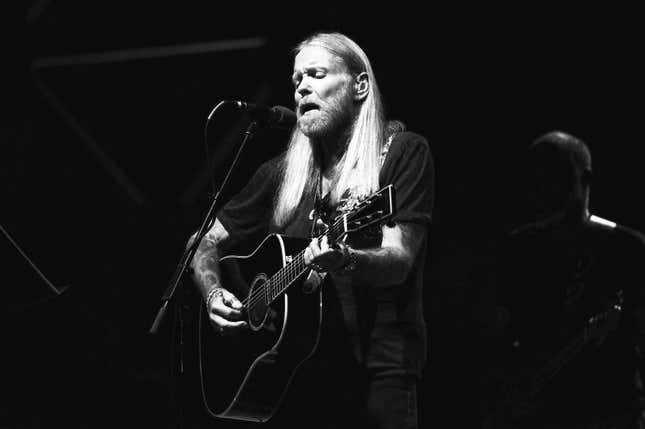 Laid Back. I grew up listening to the Allman Brothers, and since the death of Gregg Allman on Saturday, I've returned to a lot of their songs, including an old favorite, "Little Martha" (written and performed by Gregg's brother, Duane, who was killed in a motorcycle accident at age 24). I also discovered Gregg's solo album, Laid Back, after reading this interview with singer and guitarist Warren Haynes, who spent 25 years playing with the Allman Brothers. It includes a particularly beautiful version of Jackson Browne's "These Days" as well as "Will the Circle be Unbroken," which the band played at Duane's funeral. Back then, Gregg told a 16-year-old writer for Rolling Stone, playing music helped him survive the tragedy: "Success was being able to keep your brain inside your head," he told the young Cameron Crowe. "I played for peace of mind."

Crowe's 1973 cover story—which would later inspire his film, Almost Famous—begins in Rose Hill Cemetery in Macon, GA, where tomorrow Gregg Allman will be laid to rest beside his brother.