Quartz is a hosting a breakfast briefing in London on Oct. 1 at 8.30am. Jason Karaian, global finance and economics editor, and yours truly will talk all things business and climate change. Spaces are limited, so please RSVP here early if you're eager to join.
Here's what happened over the past week that helped or harmed the world's chances of cutting greenhouse-gas emissions to zero.
---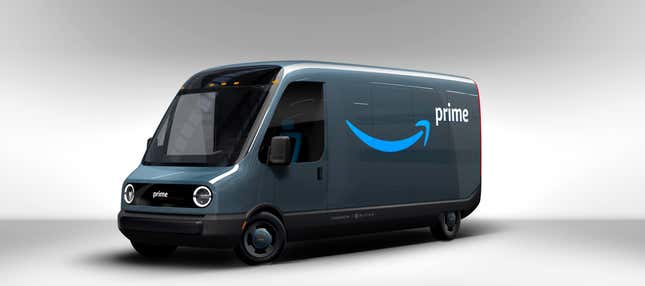 🔽 Decreases emissions
1️⃣ Following protests from 1,500 of its own employees, Amazon set the goal of becoming carbon neutral by 2040. As part of the move, the $800 billion company will order 100,000 electric delivery trucks from Rivian—the electric-vehicle startup in which Amazon has an equity stake. Separately, a group of 90 companies worth $2.3 trillion, including Nestlé, L'Oréal, and Saint-Gobain also announced a target: Net-zero emission by 2050.
2️⃣ The Saudi Arabian renewable-energy developer ACWA was selected to build a 125 MW solar power project in Ethiopia. It matters because the bid price of $25.26 per MWh set a new continental record.
3️⃣ Enel's 300 MW solar power project in Totana, Spain came online. It matters because it is the first operational plant in the 3.9 GW of solar projects that the country allocated in a 2017 auction.
4️⃣ The UK will get subsidy-free offshore wind farms at prices much lower than the government's expectations. At about $51 per MWh, it comes in cheaper than new gas-fired power plants.
5️⃣ Coal news round-up: Montenegro scrapped its plan to build a 254 MW coal power plant. South Africa's coal exports are waning as renewables gather pace. Coal mine shutdowns in Wyoming and Montana raise worries about the long-term viability of other coal mines in the region.
---
Listen 🎧
The world just saw yet another climate protest, preceding yet another UN climate summit. Why is the UN organizing a special summit on climate change? What impact can it have when the US, Japan, and Australia are skipping the party? Will the protest have any impact on forcing the global emissions curve to bend downwards? I tried to make sense of it all, in conversation with Emma Nelson of Monocle.
---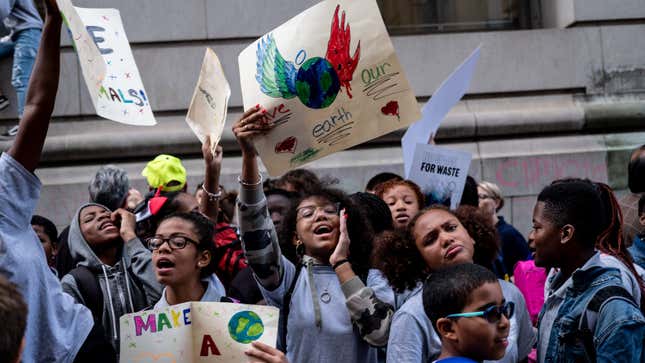 Net-zero (for now)
1️⃣ Some 4 million showed up on Sep. 20 for what's probably the world's largest single-day environmental protest. Here's the best city-by-city estimate, where you can ask for your city to be added if it's missing and you're able to provide a source of information.
2️⃣ More than 100 countries applied to address the UN climate action summit. A little over a half were deemed to have set emissions goals ambitious enough to deserve a hearing.
3️⃣ Day traders made merry on the volatility in the oil market, following the drone attack in Saudi Arabia. The long-term trend, however, continues to look bad.
4️⃣ The environmental left is softening its stance on carbon-capture technology, faced with science, innovation, and union politics.
5️⃣ The UK Advertising Standards Authority has warned Norwegian energy giant Equinor that implying natural gas is "low-carbon energy" is wrong (paywall), following a complaint from the NGO Global Witness.
---
Why I broke the law
In April, Farhana Yamin, an environmental lawyer and a lead author of multiple international climate reports, glued herself to the London offices of oil giant Shell. She was arrested for causing "criminal damage." She explains in Nature, "Many of my climate colleagues were surprised when I became an activist. But since my arrest, they have applauded what I, and thousands of fellow rebels, did in shifting the political discourse."
---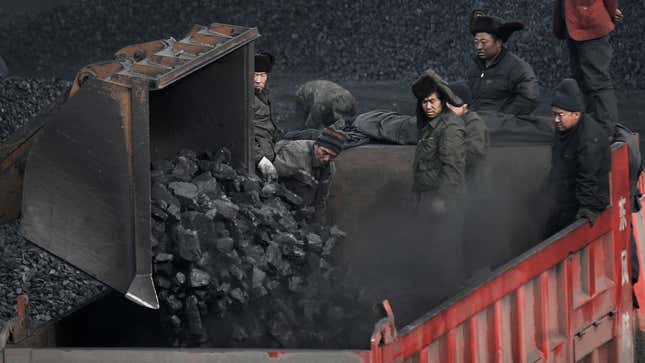 🔼 Increases emissions
1️⃣ China's approved coal power projects stand at 226 GW—that's more than Germany's existing coal fleet and 40% of the world's total planned pipeline of new coal power plants.
2️⃣ The demand for palm oil is to blame for 39% of the forest loss in Borneo between 2000 and 2018. Reminder: palm oil is in almost everything.
3️⃣ Emissions from commercial flights rose 32% between 2013 and 2018—that's much faster than the UN predicted. Airbus expects that the number of planes in the sky will double in 20 years.
4️⃣ The US administration under Donald Trump says it will block California's ability to set its own (more ambitious) vehicle-emissions standards. Trump is also backing a plan that will boost biofuel quotas to 10% in 2020.
5️⃣ The electrical industry uses sulfur hexafluoride, a greenhouse gas with 23,500 times the heating potential of carbon dioxide, to prevent accidental fires. Unfortunately, too much of the gas is leaking into the atmosphere and few regulations are holding these companies to account.
---
Stats to remember
As of Sep. 20, the concentration of carbon dioxide in the atmosphere was 408.08 ppm. A year ago, the level was 405.64 ppm.
---
If you'd like to support my work, you can subscribe to Quartz using the promo code AKSHAT8487 at checkout. You'll get 50% off Quartz's membership. Have a great week ahead. Please send tips to akshat@qz.com.