Here's what happened over the past week that helped or harmed the world's chances of cutting greenhouse-gas emissions to zero.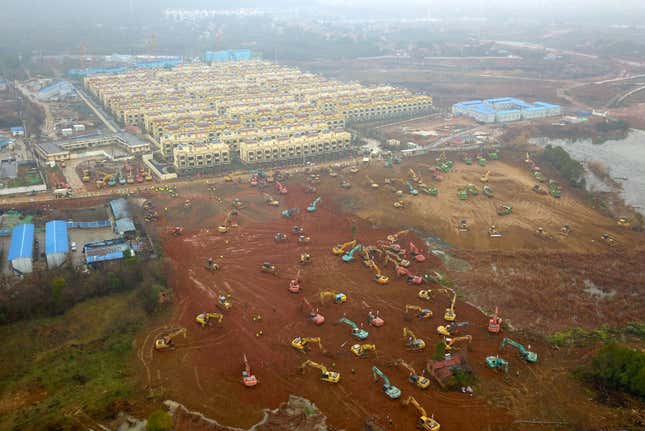 Decreases emissions
1️⃣ China's response to the coronavirus has sent its oil consumption plummeting. 🦠 The world's biggest emitter is burning 20% less oil (3 million barrels per day), the largest shock to the market since the 2008 global financial crisis, after imposing city-wide quarantines and travel restrictions.
2️⃣ A hydrogen economy is taking shape. Three Belgian companies announced this week they will build what they hope to be the first commercial-scale plant to turn pure wind power into hydrogen for electricity, fuel, and industrial applications. ⛽️
3️⃣ First Amazon, and now UPS. The global shipping company will electrify its delivery fleet by ordering 10,000 electric vans from Hyundai-backed startup Arrival. Each will have a range of about 150 miles.
4️⃣ Developers in New Jersey must now show how they are mitigating climate impacts and preparing for sea-level rise to win government approval for their building projects. The new executive order from the New Jersey governor's office is among the most sweeping in the nation. 🌊
5️⃣ Carbon tax and chill. Researchers studying the UK's carbon tax, which has added about £39 ($51) to the average annual electricity bill in the UK, found it pushed the share of coal power down by 93% over six years in the country. 💸
---
The Hummer is back
But this time it's electric. General Motors is officially entering the electric monster truck race with the electric GMC Hummer, a possible answer to Tesla's Cybertruck. During Sunday's Super Bowl, the company ran an ad with basketball star LeBron James touting the former gas guzzler due for its reveal this May. It was one of three electric vehicle (EV) ads this year, a new record. But carmakers are only just starting to promote their new electric goods: Just 0.3% of US vehicle advertising was for EVs last year, despite accounting for 2% of national sales.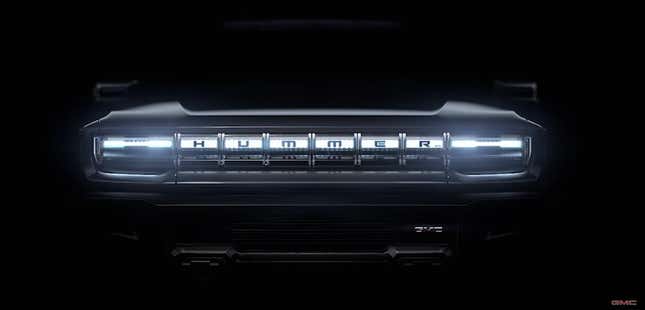 Net-zero (for now)
1️⃣ Swedish oil producer Lundin says its operations will be "carbon neutral" by 2030—but will not offset emissions from the oil it pumps. The firm has joined a suite of oil and gas firms claiming to clean up their act: Repsol (net-zero by 2050), Royal Dutch Shell (halve emissions by 2050), and Equinor (near zero in 2050).
2️⃣ Starbucks pledged to halve emissions from its operations and supply chain by 2030 without offsets. ☕️ It intends to become "resource positive" by eliminating waste, conserving freshwater and sequestering at least as much carbon as it emits.  
3️⃣ Brazil's president Jair Bolsonaro, after presiding over a year of increasing deforestation, named ex-general and mining advocate to oversee the newly formed Amazon Council and ostensibly reverse course. International fund managers have been threatening to pull out of Brazil as Amazon deforestation rises. 🌴

4️⃣ Europe wants a permanent divorce with fossil-fuels. ⚔️The European Union announced on Jan. 28 its intention to pass the Green Deal agenda into law, signaling the "irreversibility" of the transition to a low-carbon economy and giving investors more certainty about the future. 
5️⃣ Veganism's star is rising across the West, alongside health and climate concerns. Only a tiny share of the population is vegan (one pollster pegs the number at just 1% of UK adults), but Google searches for the plant-only diet are rising in Australia, Russia, and much of Europe, reports The Economist.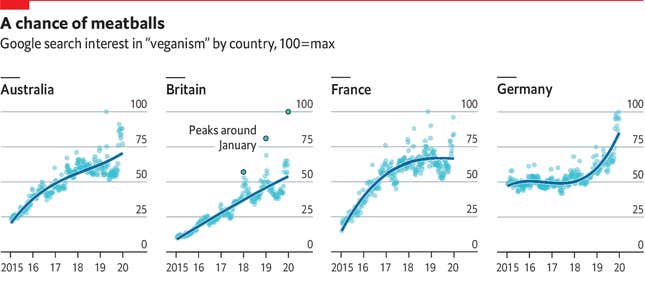 ---
Hot models
Last year, the world's climate models seemed to catch on fire. After predicting an increase of 5.4° F (3° Celsius) before the end of the century, some of the software running sophisticated simulations of the planet's atmosphere started churning out outcomes above 9°F (5°C), reports Bloomberg. That would push impacts of climate change from disastrous to even more catastrophic. Researchers scrambled to find out what had changed, and what it means about measures to prepare for coming warming. To date, the models have been remarkably accurate at predicting warming. Climate scientists plan to spend the next year figuring out whether there is something that can be fixed in their calculations, or if their models are, worryingly, on point.
---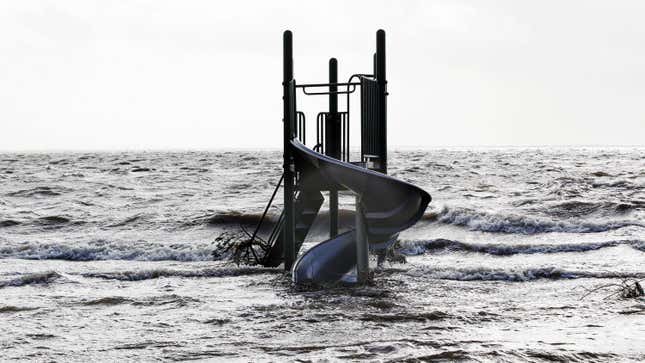 🔼 Increases emissions
1️⃣ The US Energy Information Administration predicts US emissions will fall only 4% by 2050, with energy for transportation and industrial driving the trend. That's virtually unchanged from last year. 
2️⃣ The world's largest producer of coal will burn even more. India approved 17 projects by its state-owned coal company, increasing production capacity by 150 million tonnes over the next five years. 🥵
3️⃣ Trees need water. 💦🌱Of the 11 million saplings planted in one of the world's largest reforestation project in Turkey, 90% appear to have died, according to forestry union worker surveys. Poor government planning and scarce rainfall were blamed.
4️⃣ Scientists drilling into the massive Thwaites glacier in West Antarctica discovered warm water dangerously melting the glacier from below. The massive glacier, already responsible for 4% of global sea-level rise, threatens more rapid inundation in the future. ☀️🧊😬
5️⃣ Exxon's carbon plan doesn't add up to much. The company touted nearly $10 billion in "lower-emissions" energy investment, mostly natural gas and energy efficiency projects, which critics said was not nearly enough to meet the world's climate target. Exxon predicts natural gas will produce 25% of electricity and industry energy needs by 2040, and solar and wind account for just 10%. 🤷‍♂️
---
Stats to remember
As of Feb. 2, the concentration of carbon dioxide in the atmosphere was 414.32 ppm. A year ago, the level was 410.66 ppm.
---
For Quartz members
By nearly every measure, the venture industry has boomed. Venture capital has evolved from small-scale, hyperlocal deals to a global industry that invests $250 billion each year. Quartz contributor Dave Edwards reports on the forces that transformed VC—and lays out what the explosion of private investment means for all of us.
---
Have a great week ahead. Please send feedback and tips to mjc@qz.com.