Here's what happened over the past week that helped or harmed the world's chances of cutting greenhouse-gas emissions to zero.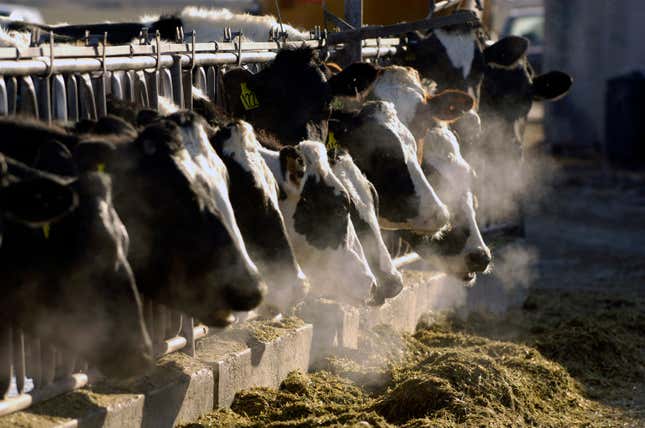 Decreases emissions
1️⃣ In the US, electricity from renewable sources has topped coal for a record 40 days, according to EIA data. Even before the Covid-19 crisis, power from coal was plummeting: In 2019, it fell to its lowest level in 42 years.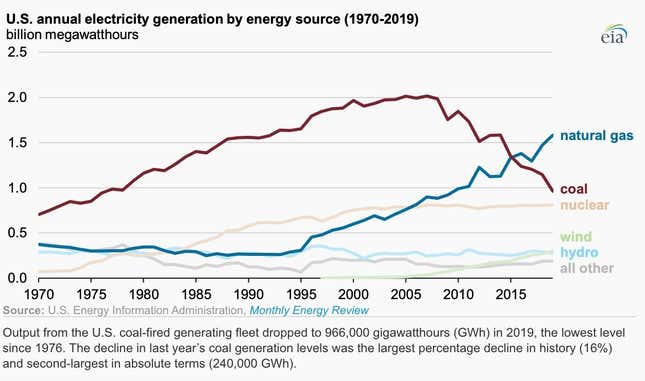 2️⃣ A similar story is unfolding in India, where coal-fired power plants are shutting down in favor of less-expensive solar. The shift could move up the country's timeline for hitting peak coal.
3️⃣ One of California's biggest utilities is building 770 megawatts of battery storage. Due to be completed by August 2021, the installation will top several major forthcoming battery projects in California and Florida.
4️⃣ A Switzerland-based company that recently developed a dietary supplement for cows to curb their burps—the secret is garlic!—could be the first to receive carbon credits for bovine methane reduction.
5️⃣ One of South Africa's biggest mining companies is quitting the coal business as prices drop to their lowest levels in more than a decade. A number of international companies are backing away from coal across the continent.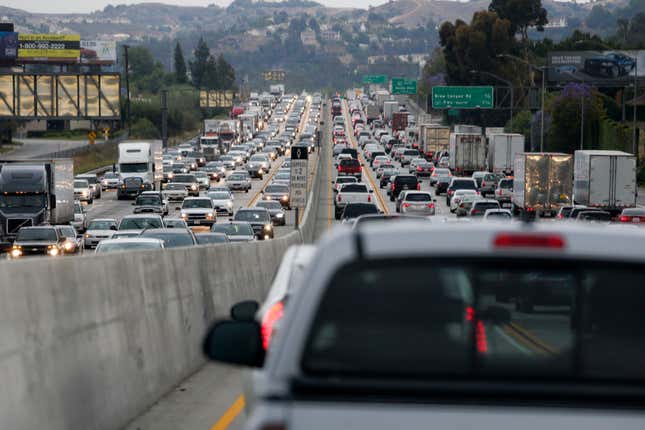 ---
Hit the road
As the economy re-opens, cars are looking like the travel mode of choice, with road trips replacing flights and trains. Public transit systems could take years to recover ridership, and transit experts are predicting a morass of traffic jams. That will be a boon for the oil industry; already, demand and prices for gasoline are rising. Carmakers also stand to benefit—if they're open. Tesla is suing Alameda County, Calif., in an effort to reopen its electric vehicle factory there. Other major manufacturers are aiming to get their factories rolling by late May.
---
Net-zero (for now)
1️⃣ A US federal analysis shows offshore wind and other renewables could help the Gulf Coast transition from offshore oil drilling. The industry could piggyback off the offshore industrial supply chain built up for oil and gas.
2️⃣ China's export-oriented manufacturing industries account for nearly 15% of the country's carbon footprint, according to a University of Michigan study. If China's exports were a country, they'd be the world's fifth-largest greenhouse gas emitter.
3️⃣ The Trump administration is considering a tariff on imports of steel components that would raise the cost of solar panels. Other tariffs have already made solar power racks, wind turbines, and other clean energy hardware more expensive.
4️⃣ While the oil price crash is challenging Canada's biggest oil producers, its signature heavy crude is ideal for asphalt and other infrastructure uses. Analysts project that market will take less of a hit than vehicle fuel.
5️⃣ During the pandemic, EU lawmakers see an opening for big spending on clean energy and other green projects. They're working to tighten the bloc's 2030 emissions reduction target and require every member state to reach net-zero by 2050.
---
Oil rebound
The oil market is showing tepid signs of a rebound after a brutal month of negative prices and filled-up storage facilities. Oil prices posted a second week of gains, and according to Goldman Sachs, demand could outpace supply by the end of May. Morningstar analysts say there's no reason oil demand shouldn't fully recover by the time a coronavirus vaccine becomes available. But in the short term, it's too soon for producers in the US and OPEC to reverse their recent production cuts without risking another price crash.
---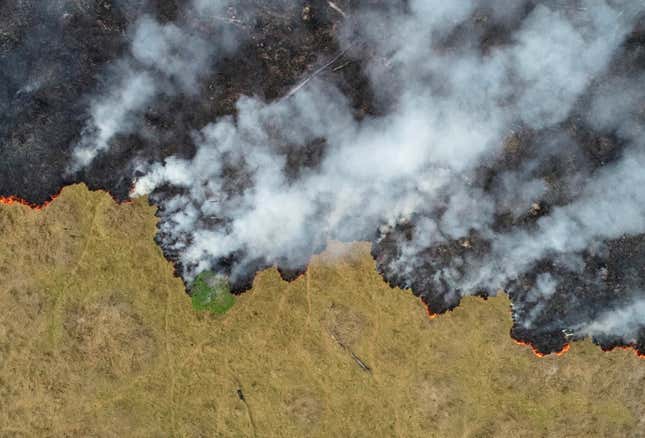 🔼 Increases emissions
1️⃣ During the 2008 recession, China pumped stimulus money into clean energy. This time around, the country is prioritizing state-owned climate polluters—part of a long-term decline in renewable investment.
2️⃣ Mexico's power regulator is suspending new connections for wind and solar until further notice. It says intermittency could destabilize the grid; clean energy industry groups say the government is protecting its fossil fuel-fired utilities.
3️⃣ As coronavirus wipes out sales taxes and other municipal revenue streams, many US cities are delaying clean energy upgrades, including building efficiency retrofits and electric vehicle fleets.
4️⃣ Oxford economists are warning that post-Covid stimulus packages could fuel a surge in emissions. Separately, a group from Johns Hopkins University will be monitoring countries' recovery plans and regularly reporting on their carbon footprint.
5️⃣ Deforestation in the Amazon is surging: Satellite data show forest loss has increased for 13 straight months.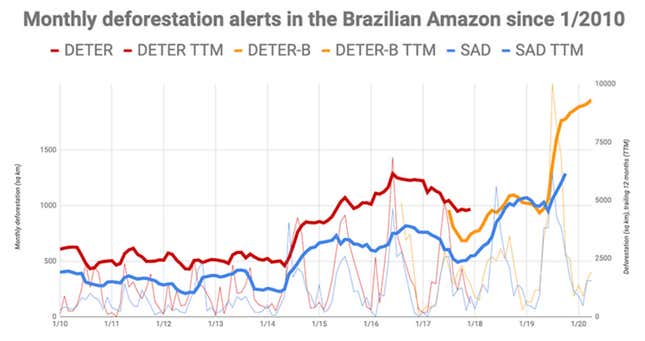 ---
Stats to remember
As of May 7, the concentration of carbon dioxide in the atmosphere was 416.41 ppm. A year ago, the level was 414.24 ppm.
---
Conserve your energy
You're a smart, busy person: That's why you're reading this newsletter instead of doomscrolling. If you want a distilled version of the day's most important and interesting news—beyond emissions!—consider subscribing to Quartz's Daily Brief. Click here to get on the list.
Have a great week ahead. Please send feedback and tips to tmcdonnell@qz.com.