Here's what happened over the past week that helped or harmed the world's chances of cutting greenhouse-gas emissions to zero.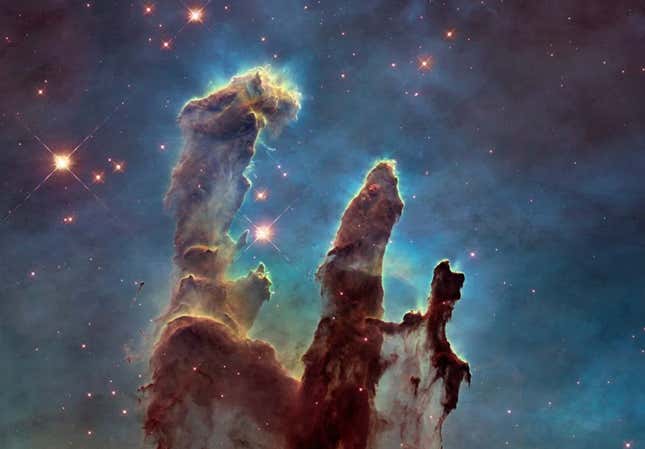 Decreases emissions
1️⃣ A coal plant dies, and a hydrogen plant takes its place. Utah's Intermountain Power Plant (which serves LA) will transition from coal to natural gas and finally to renewable hydrogen fuel, a process starting in 2025, according to Mitsubishi Hitachi Power Systems. 
2️⃣ Brussels started lifting its lockdown on May 4 by adding 40 kilometers (25 miles) of bike lanes to the city's cycling network to "avoid clogging up public transport." City officials indicated much of it will be permanent. The pandemic appears to be opening more of Europe to bicyclists.
3️⃣ Germany raised its target for offshore wind power generation from 15 GW to 20 GW by 2030, according to the federal government.
4️⃣ CO2 emissions fell in India for the first time since 1982. The pandemic accelerated a trend of declining emissions as renewable generation rose while electricity demand declined.
5️⃣ Renewables are growing their share of the energy pie in the US too, becoming the "fastest-growing source of electricity generation in 2020," according to the US Energy Information Administration. Meanwhile, coal, gas, and nuclear generation are on the decline.
---
Hot underground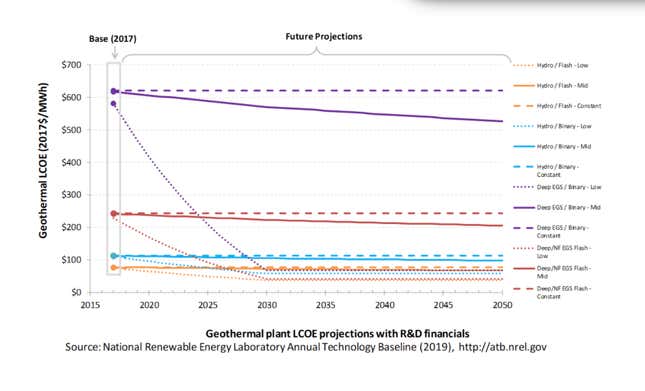 Can geothermal follow solar and shale oil down the learning cost curve? Based on drilling and construction costs, it may be economical to recover hundreds of gigawatts of energy at depths of 6 to 7 km even with modest technological improvements, according to Princeton researcher Melissa Fan. While still expensive today, the Department of Energy projects geothermal prices could fall well below $100 per MWH by 2030 in a technologically optimistic scenario, making it competitive with the price of fossil fuel and renewables.
---
Net-zero (for now)
1️⃣ Steep drops in business travel will shave up to 3 million barrels per day off global oil demand as companies switch to video conferencing, estimates Goldman Sachs. That's about a 3% drop.
2️⃣ Ultra Petroleum filed for bankruptcy, entering Chapter 11 alongside other oil and gas firms such as Diamond Offshore Drilling. But pumping may resume after restructuring.
3️⃣ The Department of Energy will pour $230 million into a bid to build two advanced nuclear reactors in the US by 2027. The public-private initiative will support advanced reactors that are theoretically safer, smaller, and better suited to a grid with intermittent renewables.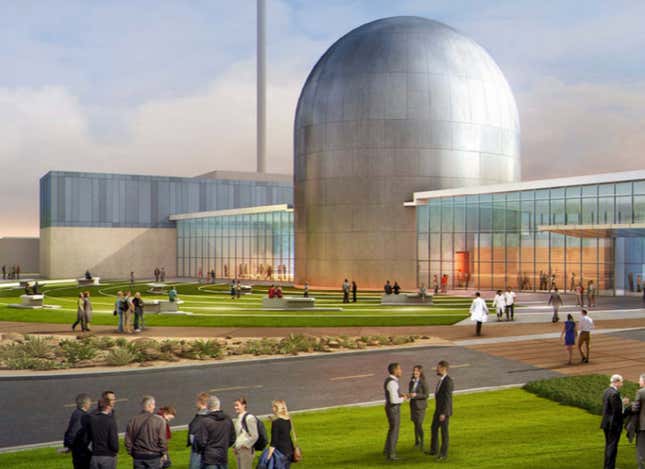 4️⃣ A cement plant's carbon capture and storage system recently passed a quality certification after an 18-month trial. If funded, the full-scale system at Norchem will be a first for the industry, costing an estimated $1 billion over five years.
5️⃣ Deutsche Bank says it will facilitate €200 billion ($218 billion) of green financing through loans, bonds, and other financial instruments by 2025. It's the first such target for Deutsche Bank, which has lagged behind rivals in setting targets and reducing exposure to the fossil fuel industry.
---
Lights off
Lockdowns have decreased electricity demand drastically around the world. Despite rising residential demand, overall consumption has fallen by nearly 30% in places like Italy. Overall, global electricity demand fell by 2.5% in the first quarter of the year. The IEA analyzed data from 30 countries, representing over one-third of global electricity demand. It predicts a 5% drop in global electricity demand in 2020, the largest decline since the Great Depression.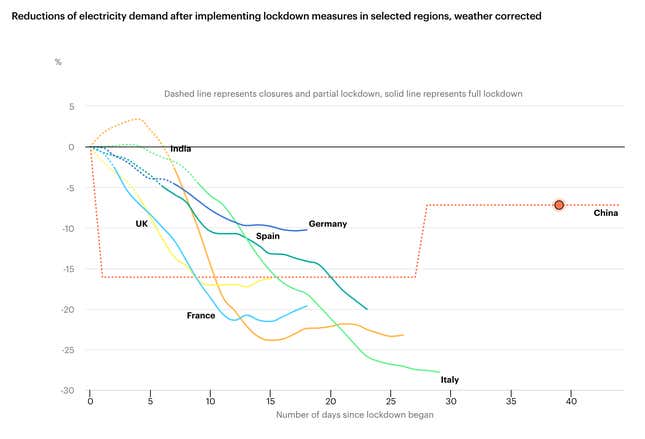 ---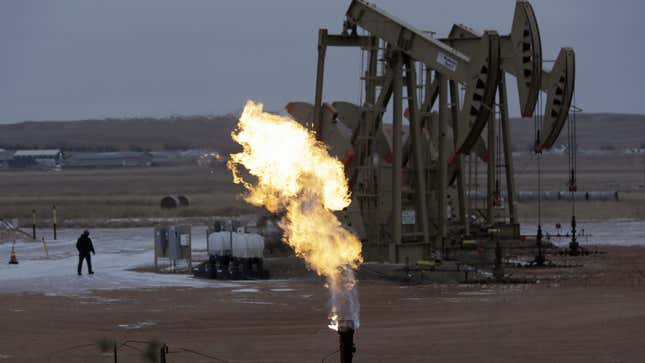 🔼 Increases emissions
1️⃣ The US came through with a "stealth bailout" for oil and gas companies to the tune of $1.9 billion, some of them in danger of bankruptcy. Bloomberg reports at least 37 oil companies, service firms, and contractors received tax benefits from provisions in the CARES Act.
2️⃣ The drop in oil demand will not be as bad as once feared, reports the International Energy Agency. Brent crude prices are up 75% after falling below $20 per barrel in April, an 18-year low for the international oil price marker.
3️⃣ The clean energy sector lost nearly half a million US jobs in April alone. The solar industry is losing jobs even faster than the general economy.
4️⃣ Renewable natural gas generated from waste has issues. Research published in Environmental Research Letters argues methane leakage and displacement of solar and wind power could make RNG a net contributor to GHG emissions.
5️⃣ Bangladesh's energy sector is headed toward a "financial crisis" if it adds more coal and natural gas plants despite struggling to pay for its existing fossil fuel assets. With coal plants backed by China delayed due to Covid-19, Bangledesh has a chance to change course, argues the Institute for Energy Economics and Financial Analysis.
---
Stats to remember
As of May 15, the concentration of carbon dioxide in the atmosphere was 416.00 ppm. A year ago, the level was 415.22 ppm.
---
For Quartz members
Extraordinary measures. Vaccines are one example of a product that is the result of an immensely complicated, interwoven network of supply chains. In order to meet the global demand for a Covid-19 vaccine, researchers will need to use everything at their disposal, including a supply chain that can handle different stressors.
Have a great week ahead. Please send feedback and tips to mjc@qz.com.