Here's what happened over the past week that helped or harmed the world's chances of cutting greenhouse-gas emissions to zero.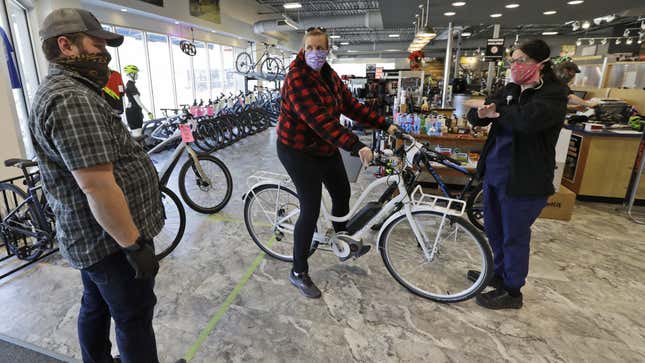 Decreases emissions
1️⃣ A Midwestern power company is shuttering one of its coal-fired power plants ahead of schedule, after several years of losing money. During its lifetime, the plant emitted about 1.7 million tons of carbon dioxide.
2️⃣ The EU is kicking off an ambitious green coronavirus recovery package. It will pump €750 billion into clean energy, transportation, and building upgrades. The bloc's emissions have already been dropping thanks to declining coal consumption.
3️⃣ Aviation is one of the hardest sectors to decarbonize—batteries can't easily compete with a jet engine. But the world's largest all-electric commercial aircraft just completed its 30-minute maiden test voyage.
4️⃣ Turmoil in the oil market has many energy companies turning away from high-cost, low-flexibility offshore drilling operations—even as they evacuate coronavirus-stricken employees from rigs around the globe. 
5️⃣ One of the biggest power companies in the US announced a goal to reach net zero emissions by 2050, citing the role of cheap natural gas in pushing its fleet away from coal.
---
✦ Bike boom ✦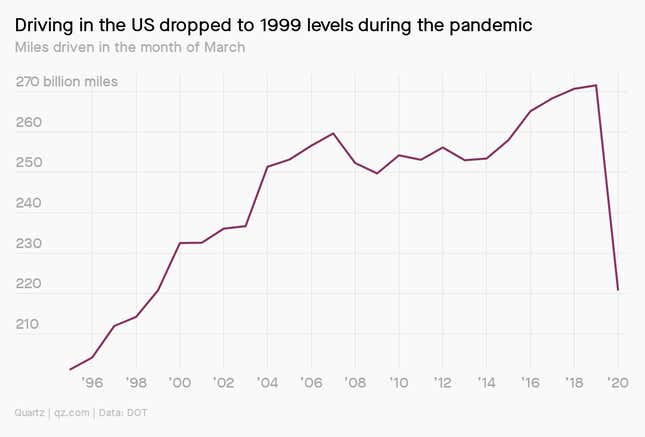 We're entering the third great bicycle boom in American history, and and it's poised to reconfigure the layout of American cities. Biking in the US first peaked in the 1890s, a second craze swept the nation in the mid-1960s, and today, thousands of people are getting back on bikes after an extended hiatus. Sales of bicycles and shop services shot up 44% in March over last year, while recreational bikes sales rose 121% to nearly 250,000 units in March. But for biking to stick in the US, it has to be safer.
Bike fever isn't the only impact on mobility being led by coronavirus. For Quartz members, we've also explored: 

Lockdowns are knocking Americans' car time down to levels not seen since the 1990s.

The UK is putting €2 billion into walking and biking-friendly changes—the kind of infrastructure the US will need to make biking stick.

Up in the air, reduced air travel could hasten the demise of two-aisle, wide-bodied planes.
Read these stories and more with a Quartz membership; you can start with a seven-day free trial.
---
Net-zero (for now)
1️⃣ Under a UN agreement, airlines are supposed to cap emissions for international flights at the 2019-2020 average, and pay offsets for anything beyond that. Now, lobbyists are asking to exclude the coronavirus-related drop in air travel, which they say sets an unfairly low standard. 
2️⃣ China is changing its green finance regulations to exclude "clean coal." Previously, projects that sought to wash coal before burning or capture emissions after could benefit from funding aimed at clean energy. 
3️⃣ Solar panel manufacturers are slashing prices as coronavirus cuts into energy demand. Even before the pandemic, solar prices were plummeting, which could fuel a solar boom once the economy recovers.
4️⃣ German regulators can't agree on how to roll out zero-emissions hydrogen power. It's a promising fix for industries that are otherwise tough to decarbonize, including steel, chemical, and cement manufacturing. 
5️⃣ Oman's state-owned oil company now receives much of its own power from a giant solar farm. Investment in solar is booming across the Middle East, where many economies are built on oil but solar is the cheapest source of electricity.
---
Bad year for trees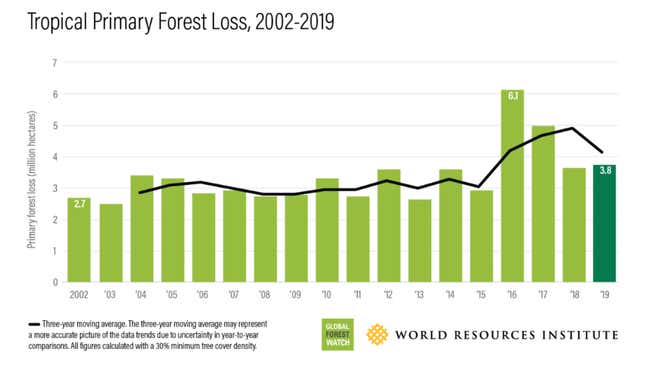 Driven primarily by last year's devastating wildfires in the Brazilian Amazon, 2019 saw an uptick in deforestation after several years of decline, according to new data from the World Resources Institute. Globally, the tropics lost 9.3 million acres of primary forest, equal to losing a football field's worth of trees every six seconds. The biggest losses were in Brazil, Democratic Republic of Congo, and Indonesia; Ghana and Côte D'Ivoire succeeded in curbing deforestation. Meanwhile, new research shows that climate change is killing off many of the world's biggest, oldest trees, driving down the capacity of forests to store carbon.
---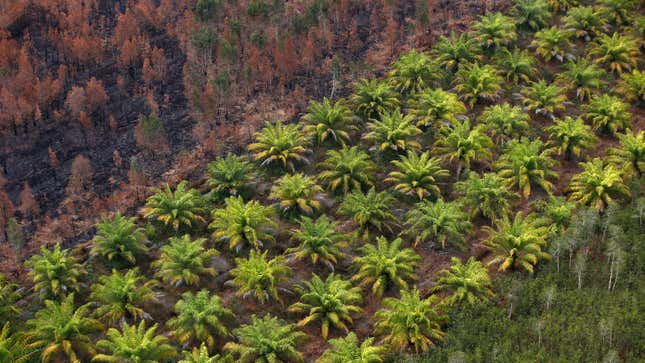 🔼 Increases emissions
1️⃣ Global investment in energy is expected to drop by a record $400 billion in 2020, which the International Energy Agency says will slow the transition to clean energy. 
2️⃣ Coal is one of Australia's biggest exports. But as the global market winds down, the country is rapidly shifting to export another fossil fuel: natural gas. 
3️⃣ After a decade of delays, a German power company is switching on what is likely to be the country's last new coal-fired power plant. 
4️⃣ In a round of shareholder meetings last week, oil majors including Total and Exxon rejected motions aimed at improving the companies' climate credentials. At Chevron, though, a climate lobbying disclosure proposal passed. 
5️⃣ Qatar signed a deal to spend nearly $20 billion to construct ships to export natural gas. The country aims to build the world's largest fleet of LNG carriers, with more than 100 ships. 
---
Stats to remember
As of May 31, the concentration of carbon dioxide in the atmosphere was 416.94 ppm. A year ago, the level was 414.38 ppm.
---
Have a great week ahead. Please send feedback and tips to tmcdonnell@qz.com.