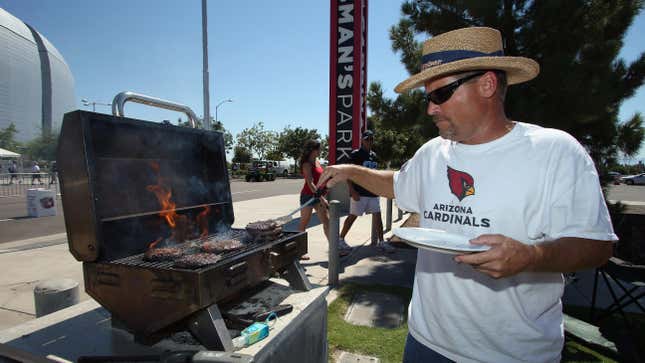 US food inflation is starting to ease, but you can still expect the Fourth of July cookout to be pricier this year. The prices of essential food items from beef to bread continue to remain elevated, according to a new report from Wells Fargo.
Why the Apple developer conference could signal a Disney stock buying opportunity
Beef prices have eased up
In May, sirloin steak cost about $10.75 per pound, up 2.7% from a year ago, according to the report.
That said, the rise in beef prices has slowed. In May, beef prices were up 1% compared to the same month last year. In May 2022, prices were up 10.3% year-over-year, in part due to pandemic-related supply chain snags, such as high transportation costs and covid-19 outbreaks in meatpacking facilities.
Retail beef prices are expected to stay high in part due to droughts across the US that have forced cattle ranchers to slaughter cows, shrinking the beef supply.
Some meats are seeing price declines. The price of chicken breasts in May was almost 2% lower than a year ago, according to the Wells Fargo report.
Egg prices are dropping
The cost of eggs—which became an internet sensation for a hot second earlier this year—has also dropped as the US chicken supply recovers from an avian flu outbreak.
A dozen eggs cost $2.67 in May, which was 7% lower than a year prior, according to BLS numbers, which means that egg salad or those deviled eggs will be cheaper this year. The fall in egg prices illustrates the resiliency of food supply chains, which have bounced back following an outbreak that wiped out 10% of the country's egg-laying hens last year.
What other food items remain expensive?
While beef's price climb has slowed, other ingredients in that Fourth of July burger are experiencing bigger price hikes. Dairy prices continue to remain high, as processed cheese is up 10% from last year, according to the Wells Fargo report. The price of wheat has fallen, but the cost of bread is still up 22% compared to last year. These are big jumps due to inflation—but with bread $2 a pound, it's still affordable for most Americans, noted Michael Swanson, chief agricultural economist at Wells Fargo.
Potato chips have also seen a big spike in prices thanks to droughts last year in Idaho and the Dakotas, according to the Wells Fargo report. In May, chips were priced at $6.45 a pound, up 15% from last year, according to BLS.
Price increases for beverages, meanwhile, are a mixed bag. In May, beer prices jumped 8% from this time last year. Meanwhile, wine prices are about the same as this time last year. Soft drinks are still up 14% from a year ago.
The decline in commodity prices is making its way through the grocery stores
Overall, US grocery inflation has eased up: Prices were up 5.8% year-over-year in May, compared to 11.9% last year, according to BLS. The decline in prices for commodities, such as wheat and corn, is finally making its way to the supermarket.

Grocery prices still outpace overall inflation, which is running at 4.1%.