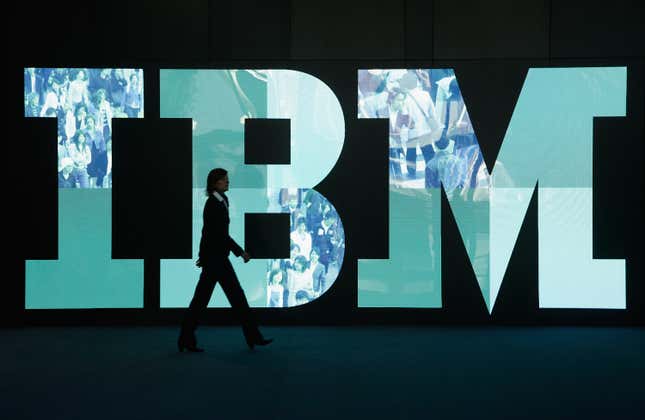 It might not be as cool as Apple or as talked-about as Tesla, but for nearly three decades, one company has been synonymous with American innovation: IBM.

Ben Emons Part 2: The Fed, Apple shares
That isn't an opinion. From 1993 to 2021, no other company received more US patents than the Armonk, New York–based tech giant. But in 2022, Samsung surpassed it, winning 6,248 patents. IBM, which placed second, received 4,398, according a ranking compiled by patent data platform IFI.
Both of those figures pale in comparison with the numbers posted by IBM in previous years. In 2021, the company received 8,681 US patents, nearly twice as many as in 2022—almost 24 per day. But that, too, was a decline. In 2020, IBM won 9,130 patents; in 2019, it received 9,262. Overall, the descent looks dramatic.

Samsung also experienced a decline in US patents compared to 2021 (6,366) and 2020 (6,415), showing just how far ahead of the competition IBM had been until 2021, and just how much it fell.
A geopolitical picture of innovation
The number of patents also offers a snapshot of geopolitical innovation trends. Samsung's success in 2022 shows the growing importance of Korean technology on a global scale. LG, which is also Korean, ranked sixth, and Samsung Display, a separate business from Samsung, finished 13th.


When IBM topped the US yearly patent ranking in 1993, it was the first American company to do so since 1985. When it comes to innovation, the years 1986–92 were dominated by Japanese companies. In 1991, Canon received the most US patents; in 1992, the winner was Toshiba.

Asian companies continue to lead in innovation. In the 2022 ranking for the most US patents, Samsung and IBM are followed by Taiwan Semiconductor, Huawei, and Canon as well as LG. Qualcomm, Intel, and Apple, the other three American companies in the top 10, ranked seventh or lower.