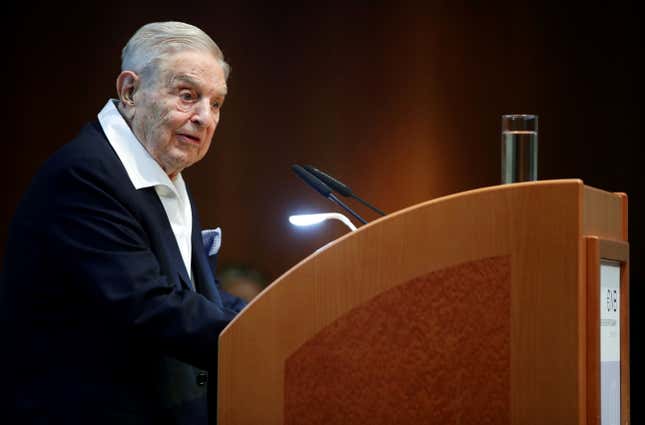 US billionaire investor George Soros this week publicly criticized Indian prime minister Narendra Modi for his ties with the crisis-hit Adani group, and also went after the leader's democratic credentials.
The Hungarian-American philanthropist said he believes Modi will have to answer questions regarding the Adani group since their fates are "intertwined."
"Adani is accused of stock manipulation and his stock collapsed like a house of cards. Modi is silent on the subject, but he will have to answer questions from foreign investors and in parliament," Soros said Feb. 16 at the Munich Security Conference.
"This will significantly weaken Modi's stranglehold on India's federal government and open the door to push for much-needed institutional reforms," he said. "I may be naive, but I expect a democratic revival in India."
G/O Media may get a commission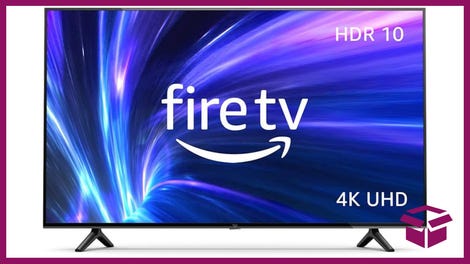 42% Off
Amazon Fire TV 50" 4K Smart TV
Soros, 92, was speaking in the context of allegations — made by US-based financial forensic analysis firm Hindenburg Research — that Adani is involved in a massive and "brazen stock manipulation" and "accounting fraud scheme." Adani has denied the charges.
The company, led by Gautam Adani, has lost close to $120 billion in market value since New York-based firm published its report on Jan. 24. The crisis sparked a furor in India and made many foreign observers and investors skeptical about the group's financial stability.
The Indian prime minister is a close associate of Gautam Adani and is accused of helping the tycoon secure his ascension in recent decades, during a good part of which Modi was the chief minister of the western Indian state of Gujarat.
Soros also castigated Modi for his government's human rights abuses.
"India is an interesting case. It's a democracy. But its leader, Narendra Modi, is no democrat. Inciting violence against Muslims was an important factor in his meteoric rise," he said, referring to Modi's tenure in Gujarat. A recent high-profile BBC documentary criticized the prime minister's role in the violence that ripped through the state in 2002.

Soros spoke about Modi's global ties, too.
"Modi maintains close relations with both open and closed societies. India is a member of the Quad (which also includes Australia, the US, and Japan), but it buys a lot of Russian oil at a steep discount and makes a lot of money on it," Soros said.
The US billionaire has spoken out against the rise of nationalism in India before. Modi is the leader of the Hindu nationalist outfit, known as Bharatiya Janata Party.
"Democratically elected Narendra Modi is creating a Hindu nationalist state, imposing punitive measures on Kashmir, a semi-autonomous Muslim region, and threatening to deprive millions of Muslims of their citizenship," Soros had said in January 2020 while pledging a billion dollars "to fight the erosion of civil society" by "would-be and actual dictators."