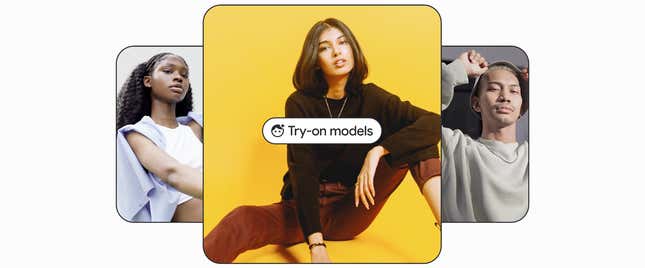 Companies from Walmart to Amazon have jumped into virtual clothing try-on, where shoppers can view how an item would look via simulation. The idea is to be able to see clothing on a model that looks like oneself. But there's always a bit of a cut-and-paste look.
Now, Google is betting that it can improve the service with generative AI, which is capable of producing new text and images in response to prompts. On Wednesday (June 14), the company announced a virtual try-on feature that shows you what clothes look like on real models of different shapes and sizes. The simulation looks more realistic than previous try-on technology, as it shows how a clothing item drapes, folds, clings, stretches, and wrinkles, according to Google.
To accomplish this, AI researchers at Google developed a new diffusion model. Diffusion is the process of gradually adding extra pixels, or "noise," to an image until it becomes unrecognizable, then removing the noise until the original image is reconstructed. The result is an AI-generated image that looks shockingly realistic. You can see the difference in Walmart's service (the first image) versus Google's (the second image).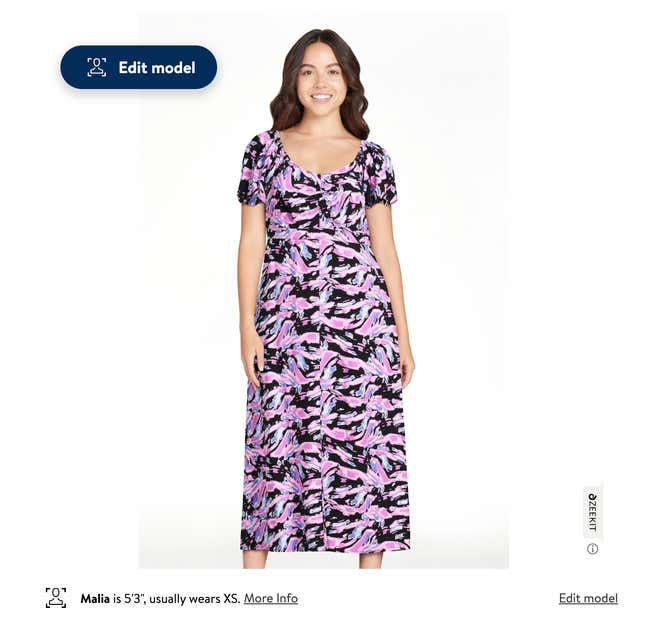 Automating fashion photography has been around for some time
Clothing brands turned toward using more AI-generated models during the pandemic when getting access to models in-person was difficult, said Ashwini Asokan, CEO of Vue.ai, an AI retail company that offers a range of automation services including fashion photography.
There's been a growing demand for seeing more diverse models, and companies are responding—with varying degrees of success. Levi's, for instance, said in March it is using AI-generated models as a way to increase the number of diverse models, which led to backlash for the initiative's failure to advance real diversity.
Will Google, given its massive reach and generative AI capabilities, be able to fully disrupt the virtual try-on space? Maybe, or maybe not—and in the end, it might not matter for the tech giant. Tech companies have lots of bets that don't pan out—but they collect a lot of data from these bets, which can be applied to other products in the works, said Asokan. "These bets are not always meant to scale," she said, adding that the try-on service is also a way for Google, one of the pioneers of generative AI, to show off its AI muscle.
Google has put thousands of pieces from hundreds of brands including Everlane, H&M, LOFT, and Anthropologie through its AI model. The virtual try-on service is currently only available in the US and is limited to women's tops. Which makes sense: As we know, simulating legs in the metaverse is not that easy.