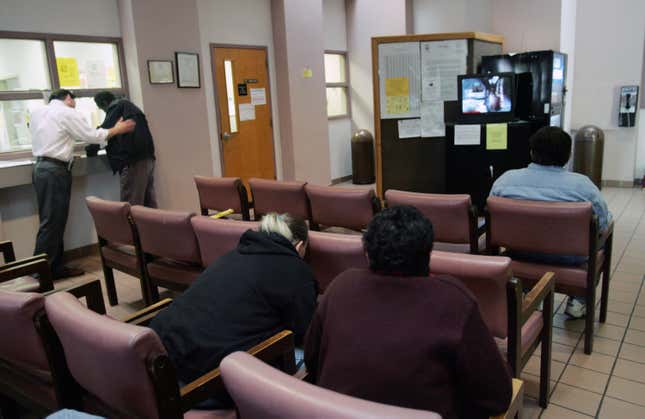 America's mental health is not good. One in five adults in the country suffers from mental illness, and only about half of those people have received any treatment, according to Mental Health America (MHA), the US's oldest community-based nonprofit focused on identifying mental health needs. Also, 15% of the adult population had a substance abuse disorder in 2022, and only 6.5% of that group were treated for it—meaning about 25 million American adults suffer from untreated substance abuse.
How trauma-informed workplaces can support your team's mental health
Things are even worse among youth, particularly since the pandemic. As of 2021, according to the Centers for Disease Control and Prevention's Youth Risk Behavior Survey, 42% of high-school students had experienced permanent feelings of sadness and hopelessness. Meanwhile, 22% had seriously considered committing suicide, 18% had made a plan to do so, and 10% had attempted suicide.
In the middle of this crisis, a related one is reaching a breaking point: The mental health workforce is struggling, too, as it keeps losing members.
The vicious cycle of burnout and quitting
Nearly half of those working in mental health care have considered changing jobs in the past year because of the workforce shortages they had to make up for, according to the latest survey from the National Council for Mental Wellbeing (NCMW), which represents more than 3,000 mental health and substance abuse treatment organizations. This is in a field where for every mental health professional, 350 people need treatment.
The US government's Health Resources and Services Administration reports that 163 million Americans live in Health Professional Shortage Areas for mental health, with some 8,000 new practitioners needed in more than 6,500 underserved areas. Things are expected to get worse: A 2018 study projected that the need for psychiatrists may be as high as 31,000 by 2024—without accounting for the impact of covid.
The NCMW poll is limited in size, with 750 respondents, but it reflects a vicious cycle that has been evident in recent years. Excess workload for mental health workers leads them to quit their jobs, leaving those who remain with even more work and a higher likelihood to face burnout and, in turn, quit themselves
According to the survey, nearly all mental health workers (93%) have experienced burnout, and for 62% of them it was severe. Since the pandemic, the poll found, one in three health care providers saw a caseload increase, and 70% found they were dealing with more serious problems. As a result, 90% of them are concerned about the field's ability to meet patients' needs.
What policy changes will help?
Staffing issues aren't unique to mental health workers; they affect nearly all corners of health care, particularly since covid. According to Medicaid officials seeking to ease the crisis, several interventions are needed, from support to reduce the cost of training, to better wages, to shrinking the administrative burden that for 68% of mental health workers results in less time with patients.

When it comes to policy, the NCMW highlights two initiatives. The first: boost financing for Certified Community Behavioral Health Clinics (CCBHCs). Through a federal program available in 15 states, these clinics can bill for higher reimbursements rates that take recruitment and expansion efforts into account.
The second is implementing the federal Mental Health Access Improvement Act. The act, approved in 2022, allows marriage and family therapists and licensed professional counselors to bill Medicare as they provide additional workforce support for behavioral and mental health needs.
If you or someone you know is in crisis, contact the Suicide Prevention Lifeline at 1-800-273-TALK (8255), or dial 911 in case of emergency.