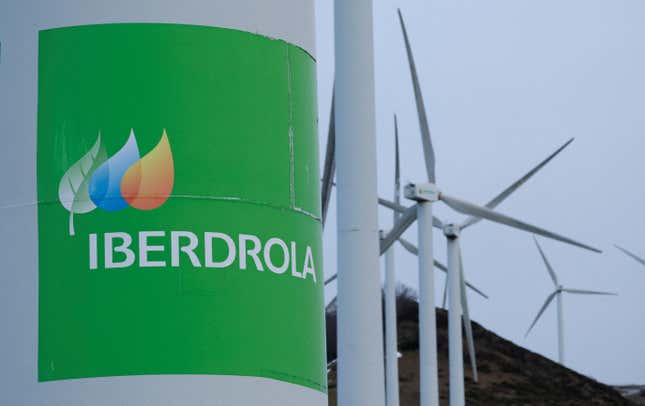 One of the world's largest energy producers continues to beat profit expectations with renewable energy, even as oil and gas prices make historic gains.

3 considerations before your company takes a stance
Spanish energy giant Iberdrola beat market forecasts with a 27% increase in first-quarter income compared to the same period last year. The earnings beat largely came down to better-than-anticipated hydroelectric power production in Brazil, according to the research firm Bespoke Investment Group.
Since last year, Iberdrola's Brazilian production of hydro power has expanded by 25%, alongside a 47% increase in solar energy and a 2% increase in wind energy in Brazil. In the US, the company's solar production in the US has jumped 91%.
Iberdrola also has entered into an agreement with the Singaporean sovereign wealth fund GIC to make a transmission network in Brazil for 430 million euros (equivalent to $472 million).
"I think that the fact that these large sovereign funds are already ready to buy and ready to participate with ourselves means that for them this is already a business that adds real value," said Ignacio Galan, executive chairman of the company.
The outlook is further boosted by regulations and policies around the world that are advancing the green energy transition, Iberdrola executives said. This includes the European Union's renewable energy targets, and the US' Inflation Reduction Act, JOBS Act, and federal infrastructure investments. In the earnings call, Galan said that European countries should find more "carrot not stick" incentives for the transition to renewable energy.
How Iberdrola built its renewable energy business
1992: Iberdrola is born as part of the merger of two Spanish utility companies, with a primary focus on hydroelectric and nuclear power.
1995: Iberdrola enters Latin America for the first time.
2007: Iberdrola acquires Scottish Power, becoming Europe's third largest utility provider.
2008: Iberdrola purchases Energy East, expanding its footprint in the US.
2011: Iberdrola acquires Elektro Eletricidade e Servicos of Brazil, becoming one of the largest energy providers in Brazil.
2020: Iberdrola buys Infigen Energy, and with it, the rights to the world's largest wind farm.
The investment in renewables is already paying off