"It isn't about size. Or the scale. It is about the choice. The instinct that allows you to take the risk to step outside the structures the world of corporate publishing has so magnificently set up. And publish books that in your opinion need to be read."
The mission statement of Seagull Books says it all: This is not your usual Indian publisher.
Founded in 1982, the Kolkata-based company publishes everything from literary fiction and poetry to philosophy and even cultural anthropology. But these books aren't what you'd find on the catalogues of publishing giants such as HarperCollins or Penguin Random House. At Seagull Books, the focus is on translated writing from around the world, much of which has never before appeared in English, in India or anywhere else.
"We publish anything and everything to do with what I like to call 'the human condition,'" founder Naveen Kishore told Quartz. "It is in many ways a wish-list of books we want to publish. Not dictated by trends or the marketplace or target readers."
And that's a far cry from the norms in India's publishing business, which is estimated to be worth $6.76 billion, according to Nielsen. Though the sector is poised to grow at a compounded annual rate of over 19% until 2020, far above the global rate, it is overwhelmingly dominated by educational books. As a result, the massive success of commercial fiction writers, such as Chetan Bhagat, has prompted most publishers to focus more on cookie-cutter stories that sell well. And in this quest for bestsellers, original and unconventional writing has been pushed to the sidelines.
But Seagull Books also stands out from the crowd for another reason. Western publishing giants usually control the global rights for books, leaving Indian firms to handle the subcontinent only. Despite this equation, Kishore's tiny, homegrown company has made a name for itself as the third-largest publisher of translated fiction in the US, according to 2016 data from Three Percent, a resource of the University of Rochester that tracks literary translations.
That's the result of a decision made in 2005, when big US- and UK-based publishing houses were setting up shop in New Delhi. To reverse the trend, Seagull Books decided to establish its own independent publishing house in London, where it would go on to buy the global rights for books, printing one universal edition, in either Kolkata or the US, that would be sold around the world.
"We decided, no, it is a globalised world, it doesn't matter where you're based, you should be allowed to publish whatever you want as long as you do it well…" Kishore explained.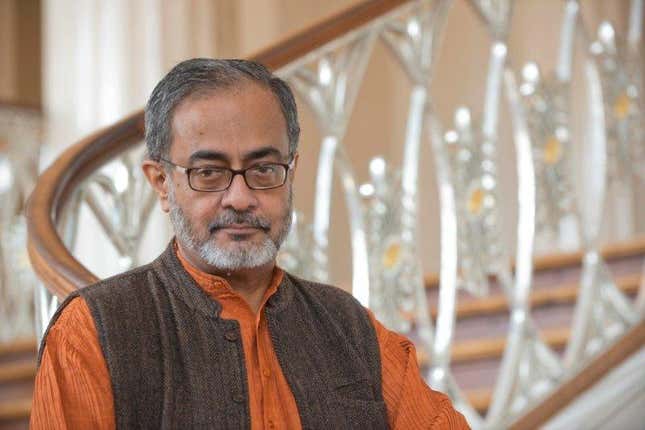 In the 12 years since then, the company has brought out over 400 books, each carefully crafted with well-designed covers. The catalogue (pdf) includes an updated collection of essays by the French philosopher Jean-Paul Sartre and three volumes of an interview with Argentinian writer Jorge Luis Borges, among others, a range that encompasses Kishore's own wide and varied tastes.
From lights to books
Before he turned publisher, Kishore, now 64, did lighting design for a living, working among Kolkata's theatre community. His exposure to India's thriving arts scene prompted a desire to document all the film, drama, and fine-art activity taking place in the country. And that's how Seagull Books came about.
Along with founding editor Samik Banerjee, Kishore started out by publishing niche works that nobody else was likely to take a chance with, such as a book of woodcut prints from 19th century Kolkata and a filmscript of Mrinal Sen's award-winning movie In Search of Famine. In 1987, the company also established the non-profit Seagull Foundation for the Arts to promote and support cinema, theatre, and the fine arts in India.

Through the 1980s and 90s, Seagull Books dabbled in publishing translated works of foreign writers, starting out with the lectures and eventually the memoirs of pioneering Soviet filmmaker Sergei Eisenstein, before tackling the diaries and essays of other important figures from Russia's cinema scene. But it wasn't until the mid 2000s that the company began to focus on publishing more translations, which had gradually become hard to find at local bookstores.
"European literature was something that I grew up with and I was very comfortable with, and it had suddenly gone missing from English-language bookshelves," Kishore explained, noting that as big US publishers sought out larger sales, translated writing fell by the wayside because it could never sell a massive number of copies.
So, after establishing its office in London, Seagull Books embarked upon another unconventional publishing route, commissioning translators from around the world to help readers in India and abroad discover lesser-known writers from across the globe, as well as rediscover the works of iconic European thinkers such as Roland Barthes and Sartre. Over the years, the company has brought out books by Swiss, Italian, French, and German writers, as well as a selection of Francophone African literature and regional Indian works, among others.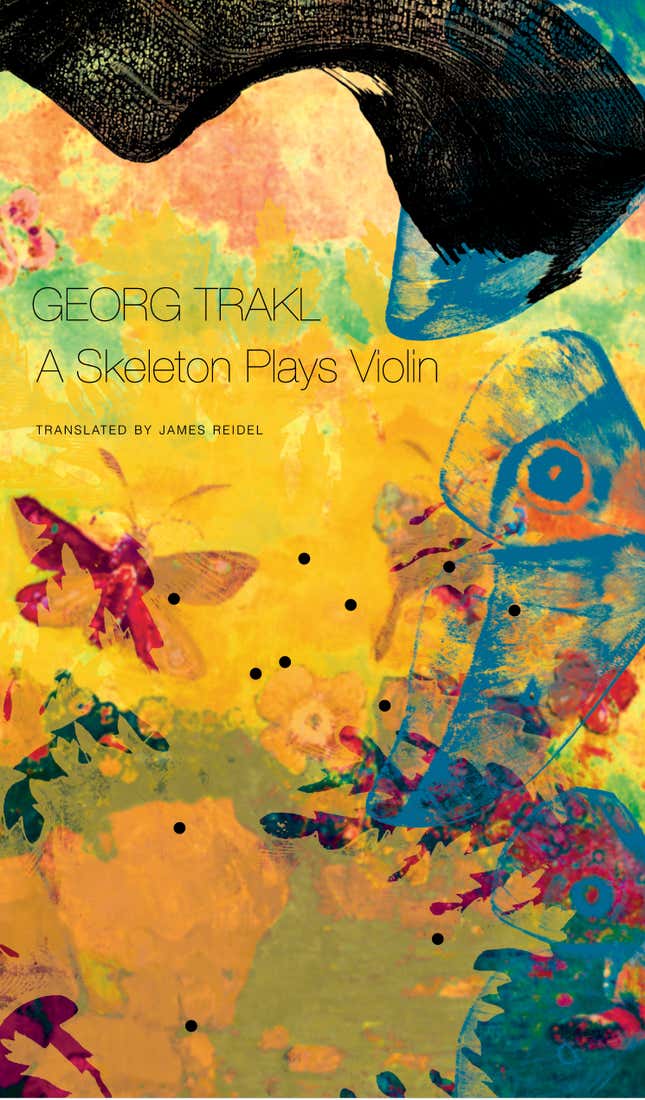 In India, the books are subsidised, with most priced between Rs300 ($4.6) and Rs900 ($13.9), and sold both online, through the Seagull Books website and e-retailers such as Amazon, and offline at various bookstores. Outside India, the books are distributed by the University of Chicago Press, and priced a little higher.
To fund its translations, Seagull Books often relies on support from European governments, which offer subsidies to encourage the spread of their literature (an approach that the Indian government has avoided so far). Despite the help, the company is yet to make a profit. But that isn't something that Kishore is overly concerned with.
"It's all about cash-flow and not profits," he explained. "The way it works is certain books make large sums of money which then subsidise (the others)."
In Kishore's view, the business could certainly be profitable in the long-run, but the goal is not to churn out money from each book—it's to sell the backlist, which currently stands at around 1,100 books. And above all, the target is nowhere near what big publishing houses are aiming for.
"For me a bestseller is not a million copies but 3,000 hardbacks," Kishore said. "It's a different scale…as long as you carry on and are able to deliver, and we have for 35 years, it's a whole different kind of model," he added.
Today, Kishore's Seagull Foundation for the Arts also runs a publishing school in Kolkata with support from the Norwegian Embassy in New Delhi, offering courses in book editing and design taught by the team at Seagull Books and visiting faculty from the publishing industry in India and abroad. To this day, the company remains a small one, with a total staff of just around 20 people, of which six focus on publishing.
And for all the hand-wringing over the dying appreciation of literature in India, sparked by both the proliferation of distracting technology and simplistic commercial fiction, the survival of Seagull Books is testament to the fact that all is not lost yet.
"We have very eclectic readers in India who are reading everything," Kishore said, adding that the company has customers in small-town India, too. "Reading is not dying out at all."