Choosing the wrong font can be disastrous. But illegible résumés and confusing road signage seem trivial compared with the unfolding "Fontgate" that threatens to bring down Pakistan's prime minister Nawaz Sharif. The billionaire industrialist and three-term prime minister is learning a bitter graphic design lesson as a corruption and money laundering case against him now hinges on the misuse of the Microsoft Office typeface Calibri.
Sharif, who was once dismissed from office for corruption, is under investigation after offshore accounts in his family's name were discovered in the Panama Papers leaked last April. In his defense, Sharif's daughter Maryam Nawaz submitted "original copies" of two certified documents dated February 2006, refuting ownership of several plush London properties in question. The damning detail: the papers were typeset in Calibri, a font that was not publicly available until a year later.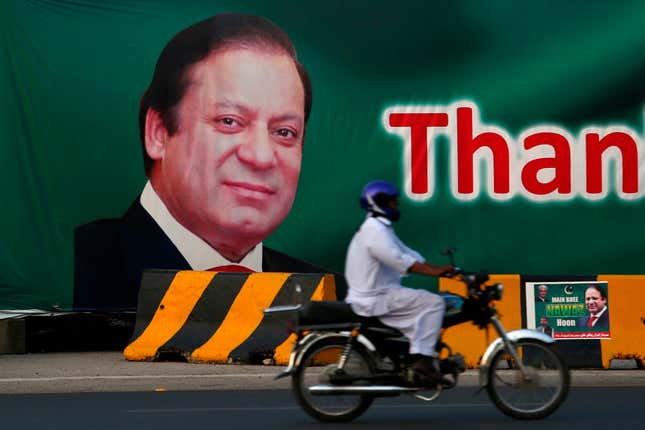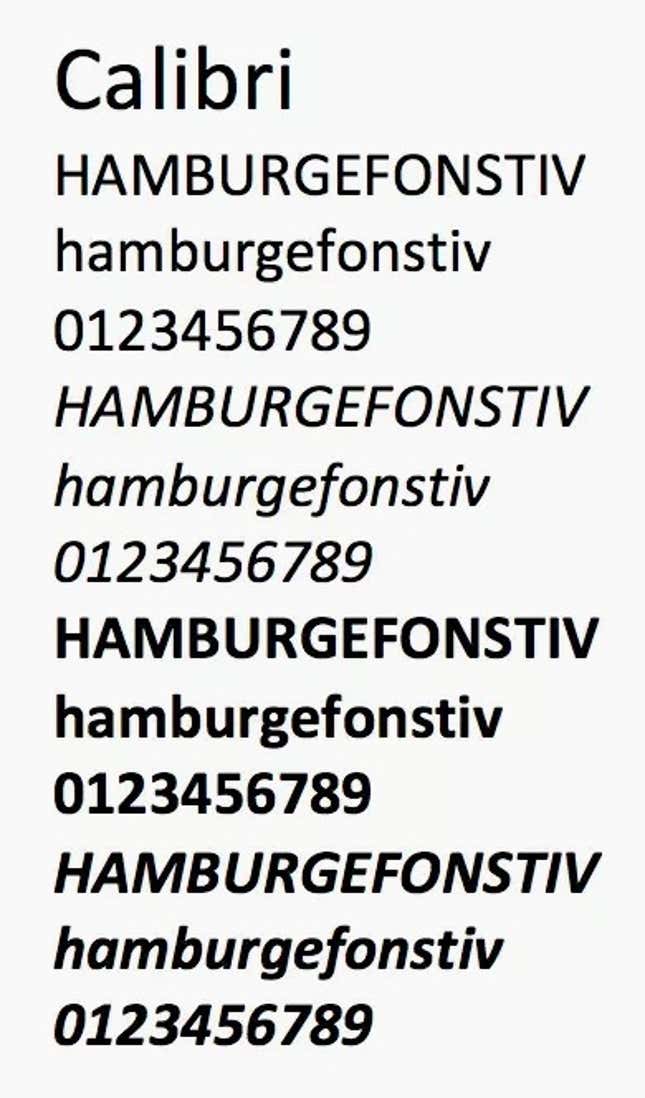 Calibri replaced Times New Roman as Microsoft Office's default font on January 2007. The sans serif typeface was first available on a beta version of Microsoft Office for developers on June 2006, four months after Maryam allegedly signed the papers, as Newsweek elaborates.
Fontgate's hero is the keen-eyed British forensic document examiner Robert Radley. Working with Radley's lab in Reading in the UK, Pakistan's joint investigation team concluded that the documents were falsified to mislead the court "beyond any doubt."
Since the font gaffe was publicized earlier this week, 40 revisions have been made to Calibri's Wikipedia page, including a reference to the corruption case. Administrators have now locked the page to prevent any changes until July 18.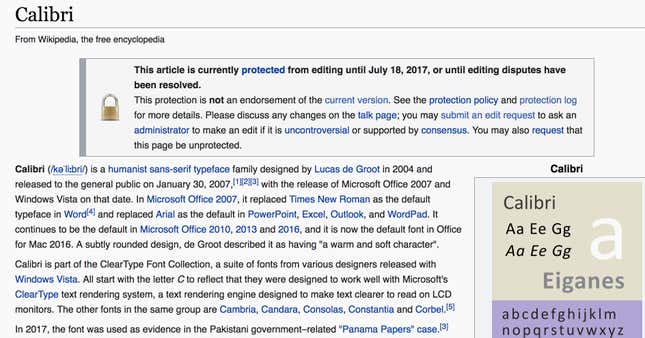 With Pakistan's fate seeming to rest on the exact provenance of the humanist typeface created by Dutch designer Lucas de Groot, thousands referred to Calibri's page. Wikipedia editor Saqib Qayyum tells Quartz that the page had 150,000 views between July 11–12. That's an impressive traffic spike from the usual 500 or so visits from font nerds on any day.