On March 23, 2010, a devastating fire gutted an iconic building on Kolkata's famous Park Street. In the collective imagination, it was no ordinary tragedy—90-year-old Stephen's Court was home to a host of popular establishments, and one of them had a distinctly special place in everyone's heart. That day, Sudip Dey, one of the oldest serving managers of this beloved establishment, handled hundreds of panic calls, including a memorable one from the actor Farooq Sheikh.
"Is Flurys alright?" he asked anxiously about his favourite tea and cake shop.
Over the next few days, the brand's flagship outpost managed service from the Park Hotel premises across the street, as people queued up for their favourite cakes and patties. The staff worked overtime to ensure no one was turned back. Especially since the loyalists were there to show solidarity with the brand that has been synonymous with Kolkata—sweet, sinful, resistant to change or calamity.
Many other such stories pour out of our dainty teapots as we sip Darjeeling second flush in white China cups and take a hesitant bite of the coffee eclair bursting with cream.
It is drizzling outside as we warm up to the big news served to us with old-school potato wafers and sandwiches. Flurys, the brand that turns 90 this year, will launch its signature tea room in Delhi very soon. And if the team manages to get things right there, the format will next travel to Mumbai—a far more difficult city to crack.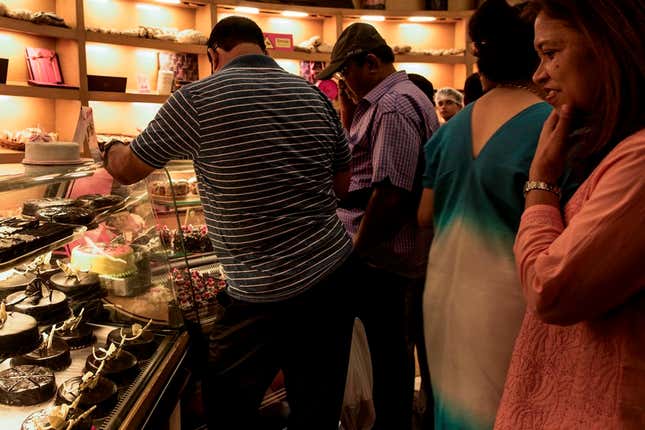 The brand has been on a frenetic expansion mode, with outlets and kiosks popping up all over Kolkata and elsewhere in the country. But here, at Stephen's Court, time and tide wait outside with their noses pressed against the glass, wide-eyed at how nostalgia is dressed up in fairytale colours every day of the year.
The generous bay windows offer a rain-splashed view of Kolkata's favourite stretch of road. Colonial buildings, buzzing restaurants and cafes, street vendors peddling pretty cacti, condoms, magazines, balloons and hats. The mood inside is deliciously languid.
An old lady hobbles in, struggling to carry herself with the aid of a walking stick and a young attendant. She has her eyes set on the plump mutton patties. A group of young office-goers, evidently out-of-towners, are clicking pictures of their pretty lunch plates. At another table, a middle-aged couple has dropped in for tea and sandwiches before taking a flight back to Mumbai. A family walks in—the parents want tea and sandwiches, the child has his heart set on the pop-coloured pastries.
At our table, we have the affable and eloquent chef Vikas Kumar for company. We are gently chided for letting our tea steep for a few seconds longer than necessary. "The colour, I can see, is not right," he said.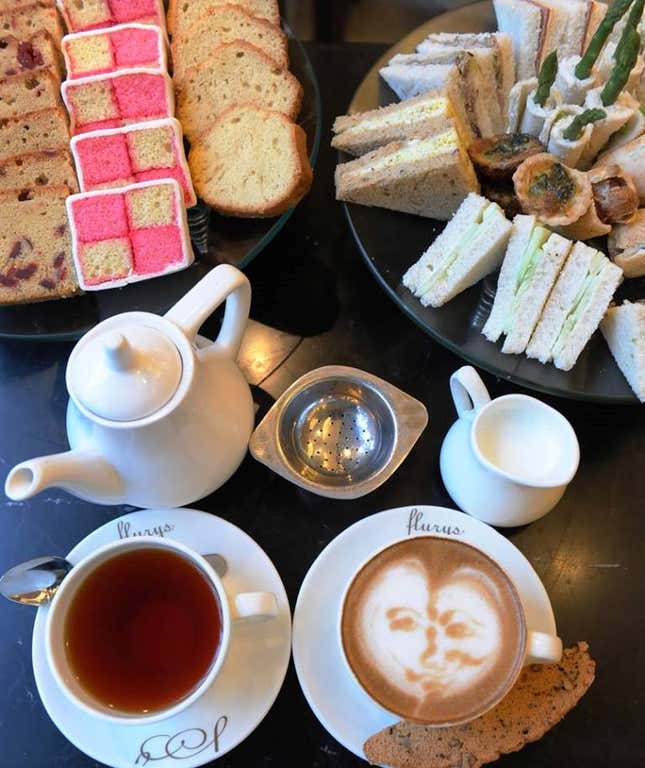 It is kind of difficult to explain the hold of the brand over most Kolkata residents. There was a time when Flurys was a luxe, aspirational destination. Kumar recalls arriving in the city in the early 1980s from a small town in Uttar Pradesh and being told to stay away from Flurys since it was "bade logon ka restaurant." The crowd was nattier, the cars fancier. The world, it would seem, has moved on to fancier pricing, flavours, service formats, and even presentation. And the brand has since moved from being aspirational to emotional.
A common response these days is that everything at Flurys is "too sweet." Kumar scoffs at the words.
"This is Kolkata for heaven's sake," he blustered. "Besides, we have been taught to believe sweet is bad. But everything comes a full circle. Everything that we were told is bad—butter, ghee, cashew, rice—is now a desi superfood. Flurys has always been about celebration. You are not expected to have this food every day. So my advice would be do all that you can to be able to enjoy good food. What is life without being able to eat what you love?"
The other response the brand receives is that the menu has remained largely unchanged. "We see that as a virtue," said the chef. "When people walk into Flurys, they want to take things for granted."
But what works for Kolkata does not always work elsewhere. "We cannot always work with nostalgia," conceded Kumar, while talking about how his team has been trying to incorporate the feedback from their shops in Navi Mumbai and Hyderabad, before embarking on the next phase of their expansion.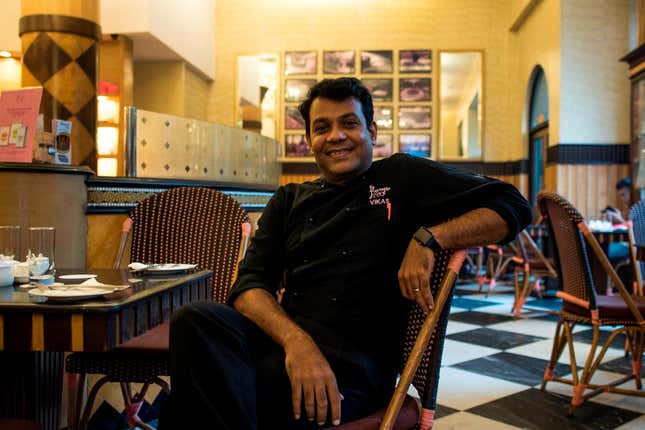 Even in Kolkata, there have been quite a few additions to the repertoire such as red velvet pastry and a new seasonal lunch menu and a bespoke cake service. An experiment with a healthy breakfast menu did not quite fly, as guests, especially tourists and homecoming Bengalis, wanted to only order sausages, beans on toast, and eggs. It reiterated what the Apeejay (founder Jit Paul, who acquired most of the Park Street properties and redefined the neighbourhood, bought the brand from the Swiss owner Joseph Flury in 1965) management has always known—Flurys is not a habit. It is indulgence for special occasions.
"It is difficult to create something here that has not been done before," said the chef, with a laugh. The most popular products—the baba cake and the rum ball, for instance, simply cannot be tampered with. "Globally, the trend is to return to simple, basic flavours and techniques. And the simplicity of this tea room format. Which is why we feel the brand is doing better than before and could do even better."
According to confectionary lore, the rum ball was first introduced by Flurys 90 years ago, though the facts are obscured in a bit of a sugary haze. The rum ball here is distinctively moist and boozy rich. To finish it in one sitting is a challenge. "It is (a) rum ball, you have to be generous with the rum and the raisins," said the chef. While there are plans to tweak the product offering for Delhi and other cities, the rum ball and the baba cake are likely to remain the stars of the lineup.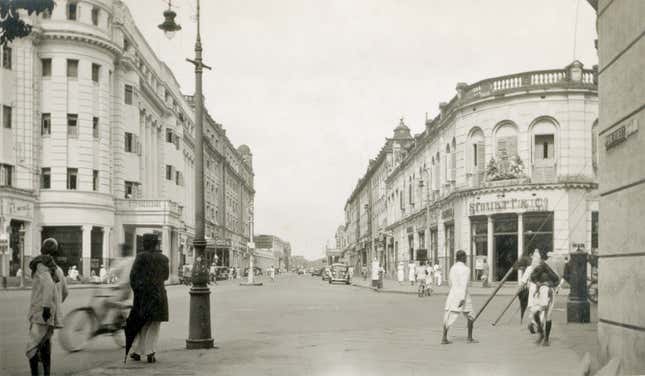 Flurys does wear its generosity as a badge. The portions, the sweetness, the cream, the filling in the patties, and the cheese in the sandwiches—there is no skimping on the servings. Which may also explain why it has managed to hold its own even as younger, trendier brands of coffee and tea shops do brisk business.
"But do they command the same kind of loyalty?" prodded Kumar.
The most well-known food brand from Kolkata is evidently at a crossroads. Should it play to its strength or try something that may be out of character but more attractive to millennials?
At the flagship outpost on Park Street, the tea room is a destination. It would be interesting to see how the rest of the country, fed on a diet of Starbucks and Cafe Coffee Day, responds to the grand dame of the confectionary world.
Recipe: Rum ball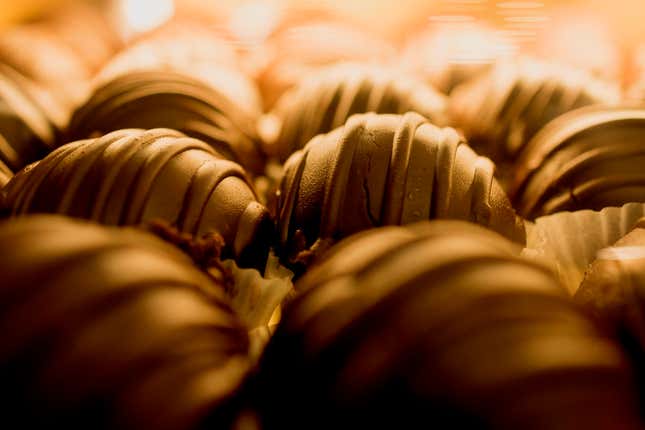 Ingredients
1,000g chocolate sponge
100g mixed-fruit jam
5ml pineapple essence
50g raisins
50g tutti-frutti
30ml rum
150g chocolate fondant
100g chocolate butter cream
Method
Break the chocolate sponge into small pieces.
In a mixing bowl, put all the ingredients together except the chocolate fondant.
Mix the ingredients.
Weigh each of them equally and make balls.
Then dip and finish it with chocolate fondant.
This post first appeared on Scroll.in. We welcome your comments at ideas.india@qz.com.