At 10am on Thursday, seven-year-old Shubhangi Shukla was busy planning her Diwali evening. "We can go to the mall," she told her mother Pragya Shukla, a homemaker. "And who do you think will take you to the mall," Pragya asked. The girl stared at the television screen for a while, before declaring, "I know papa will be very busy but the rest of us can at least go to a nearby restaurant."
Her father, Rajesh Kumar Shukla, is the station house officer at the Connaught Place fire station in Central Delhi, one of the busiest areas in the capital.
After giving it some more thought, Shubhangi changed her mind. "I can watch cartoons for the entire afternoon and then wait for papa to come back," she decided.
As Pragya cradled her other daughter, seven-month-old Shivangi, in her arms, she said with a smile, "That is how the family of a firefighter gets to celebrate Diwali."
In Delhi, emergency calls peak on Diwali and the day after, keeping the city's 1,300-odd firefighters on their toes. They attend to one call every five to six minutes on average. On most other days, they receive one call every 17 minutes.
"For us, Diwali is no less than a surgical strike," Rajesh Kumar Shukla had said when Scroll.in met him in his office last year.
In 2015, the Delhi Fire Services (DFS) fielded a record 290 calls on Diwali. The following year, 243 were received till midnight. However, 107 calls came in between midnight and 7am (technically the day after Diwali)—a record in itself. The city's fire officials believe the figures for Delhi are the highest in any Indian city.
Diwali away from family
The high volume of calls puts immense pressure not just on firefighters but also on call operators, said Rajindra Atwal, assistant divisional officer, DFS.
As Atwal tied his shoelaces for a hard day at work on Thursday, his wife Renu prepared for the evening's Lakshmi puja at their home in the staff quarters near Barakhamba Road, close to the Connaught Place fire station.
Atwal always tries to be home in time for the puja but rarely makes it, instead ending up working until next morning.
"We do not remember celebrating Diwali together as a family," Renu said. She usually has the puja scheduled before 6pm as "that is considered the beginning of the peak hours of fire calls in the city on Diwali night."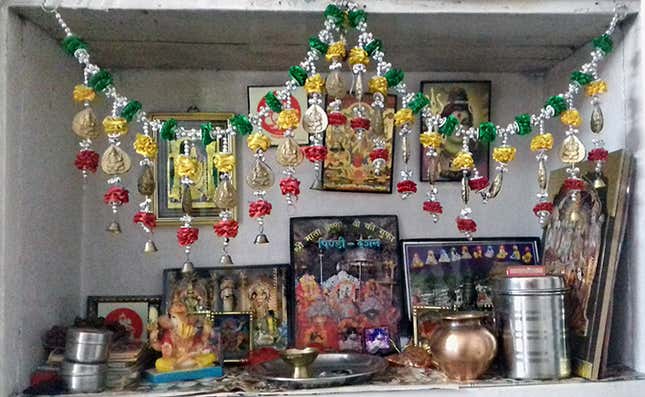 For the Atwals' 12-year-old son Daksh, Diwali is all about crackers. He has saved three rockets from last year's stock but could not buy any this year because of the ban on cracker sales in Delhi imposed by the supreme court. While the ban has disappointed many, firefighters and their families hope it will mean an easier day on the job.
"The ban is expected to bring some relief to firefighters this year," said 40-year-old Preeti, whose husband Rajender Narwal is a fireman at the Connaught Place fire station. He works a 24-hour shift on Diwali and has left home early to attend to a fire call.
The Narwals and their three children, aged 7, 12, and 16, had plans to make a rangoli at home. But after Narwal left for work, the rest of the family headed to a relative's home in Paharganj in central Delhi.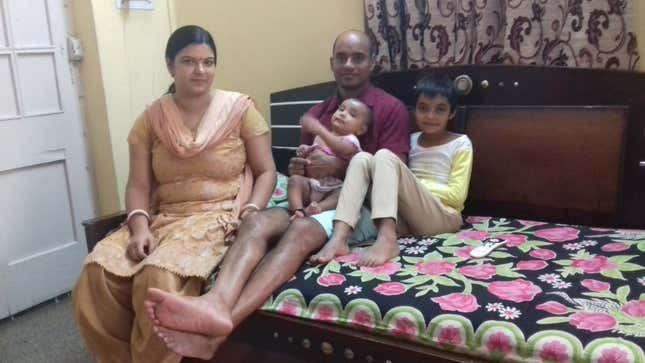 Cracker ban effect
In the fire station's control room on Thursday morning, firemen debated the probability that they would receive fewer fire calls because of the ban. But GC Mishra, the city's fire chief, was not convinced. "I do not think it will make much of a difference," he said. "As far as fire incidents on Diwali go, an annual average of less than 10% of them are caused by firecrackers. Negligence in placing diyas [lamps] inside houses and shops causes more fire incidents."
In 2015, the DFS attributed 30% of fire incidents in the city on Diwali to firecrackers.
S Tomar, a DFS divisional officer, pointed out that firefighters faced other problems, too. "This year we have already witnessed the deaths of five firemen in the line of duty," he said. "We should be more concerned about the various hazards this job involves and the kind of training it needs, rather than putting too much emphasis on the number of calls received during Diwali."
Advance celebrations
But Tomar, too, said he had not spent Diwali with his family in a long time and this year would be no different. "We visited our parents for a week before Diwali," he said. "The family get-together was equivalent to Diwali for us and this is how it has been for the 22 years since I got married."
As afternoon approached, station house officer Shukla entered his office at the Connaught Place fire station, prepared for a potentially hectic day ahead. Another officer took stock of the situation in the control room. "No fire call between 6am and 12pm," the operator responded.
Unlike the rest of Delhi, which turns into a city of lights on Diwali, the homes of the firefighters Scroll.in visited on Wednesday evening and Thursday morning bore hardly any decorations. "The most we can do is conduct a small puja, decorate the balconies with some fancy lights, and pray that no major fire incident happens," said Renu Atwal as she attended to a guest, offering him an assortment of dry fruit.
This post first appeared on Scroll.in. We welcome your comments at ideas.india@qz.com.