Gautom Menon had a dream. He wanted to tell the story of an Indian rum. A native of Kerala, living in Coimbatore, Menon was thrust into the family liquor business in 2006, owing to his dad's illness, and the company had just launched its own herbal rum. But Menon's heart wasn't really in it. This wasn't the story he sought.
He spent the next eight years attending drinks events across the world, getting to know the rum community, and got himself a couple of Masters degrees and invaluable experience in sales in Mumbai. That time was also spent tasting more than 500 rums in laboratories and the family distillery, before he zeroed in on a taste profile he liked. He called it Wild Tiger Rum, and, billing it as India's first premium rum, launched it in February 2016 in the UAE, the US, and Denmark.
"I did quite a bit of research and I was amazed to know that (the) origin of rum traces its roots to ancient India," said Menon, 35. "We have a centuries-old history of growing sugarcane. In fact, sugarcane spread from ancient India to the Caribbean."
Yet, in all the trade fairs that Menon attended, the one country that was consistently conspicuous by its absence was India. Despite being the second-largest drinking demographic in the world, Menon realised that India didn't have many recognisable global brands. He decided to "capture the spirit of India" in a bottle, creating a rum that deviated from the 100% molasses route traditionally followed in India, blending it instead with cane-juice spirit. The bottling and packaging are Menon's way of paying tribute to India's national animal, the endangered tiger. Taking the homage one step further, Menon also created the Wild Tiger Foundation, a non-governmental organisation that works towards tiger conservation in south India, towards which 10% of the company's profits are donated.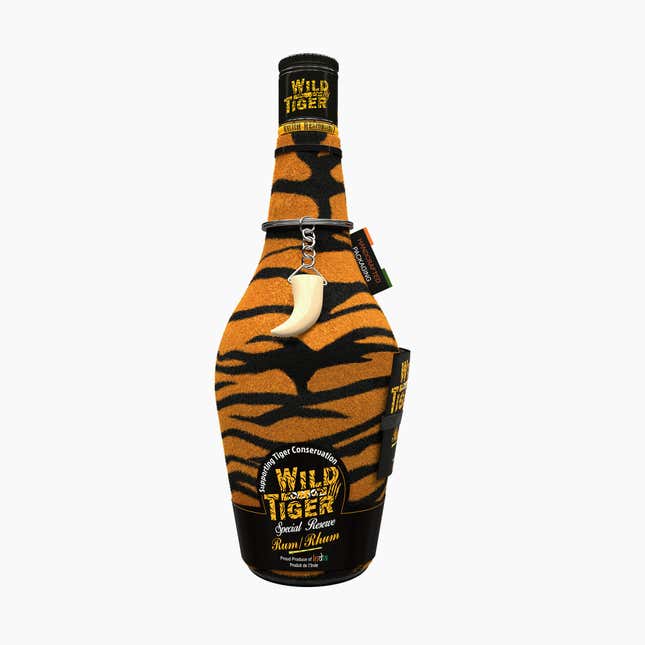 Responsible drinking
While traditional Indian rum is usually 100% molasses, Wild Tiger predominantly retains the same base (derived from multi-column stills production) but is also blended with some percentage of cane-juice spirit (derived from double distillation in pot stills). This gives the final blend a lot of aromatic notes and depth in flavour. So when you drink the Wild Tiger Special Reserve Rum, what you taste is primarily vanilla and caramel on your palette, with butterscotch and earthy notes thanks to the sugarcane.
The rums are blends aged between two and five years. Only American oakwood barrels from Kentucky are used for maturation. The barrels are charred to reactivate the wood, and the many natural flavours in them seep into the spirit over time. "We didn't want to to be solely about the packaging," said Menon. "We wanted the liquid to stand out."
Each bottle is covered in a velvet sleeve resembling tiger skin. Reaffirming their commitment to conservation, the velvet sleeve is made using recycled materials, while the glass bottles are made from recycled glass. All the packing is done by hand, by female employees who work at the distillery in Pambadi in Thrissur, Kerala.
Menon admits that in the period he spent planning for Wild Tiger, one worry constantly nagged him. He was always wondering if someone else had chanced upon a similar idea to make an Indian-origin premium rum. "With a growing population of millennials and the popularity of social media, it's all about storytelling and provenance of brands."
However, it hasn't all been smooth sailing. The company has had to deal with several challenges, primarily regarding the archaic laws of the Excise Department in India that requires statutory warnings in regional languages even though the product is meant solely for export. Another issue that Menon had to grapple with was the problem of provenance. "When you say Indian rum, people are aware of sugarcane and the history behind it but they always associate premium rum with the Caribbean," he said. "So emerging countries struggle to get the fair price they deserve."
Travelling tiger
Menon's retail strategy thus far has focused outside of India. With the constant threat of prohibition, he believed it made more sense to look to the West first rather than taking a punt on India. Right now Wild Tiger is available in the US, Canada, UK, France, Belgium, Hungary, Poland, the Maldives, and Thailand, among other countries. Cyprus, the Czech Republic, and Denmark are currently the top three markets for the brand.
Another key target area has been duty free shops at airports (including some in India) and cruise ships. "Duty free is a combination of bestsellers and innovative and new products. We were confident that Wild Tiger would stand out with its packaging," Menon said. Wild Tiger is currently the only Indian liquor product available at international duty free stores. It currently retails at around $22 and overall sales have just exceeded 1,00,000 units of 700ml bottles.
Still, retail within India is not totally off the radar. Menon says that prominent distributors have shown an interest in the rum, and he hopes to establish the brand's presence in about five states by 2019, based on a royalty model. Currently Wild Tiger has two variants: the Wild Tiger Special Reserve, a dark rum, and the recently launched Spice Rum, with 11 spices mainly from Kerala.
Recently named one of the 50 most influential young Indian innovators of 2017 by men's magazine GQ, it's been quite a journey for Menon. Five years down the line, Menon's aspirations are manifold: to build a responsible drinks company, look at stock keeping units within his rum portfolio, and diversify into gin, among other things. "America has Jack Daniel's, Ireland has Guinness," he said. "We want to be the drink that people talk about when they think of India."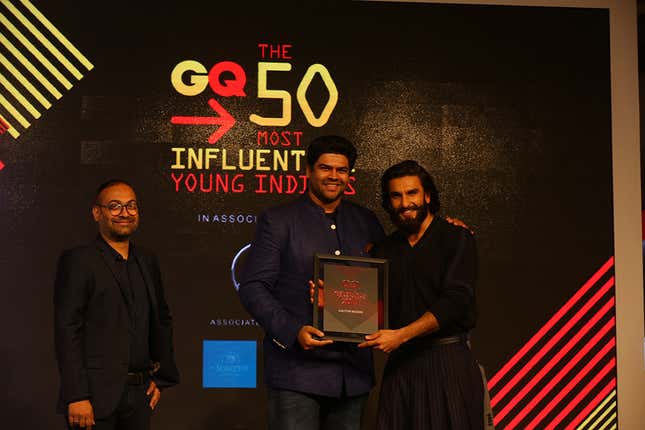 This post first appeared on Scroll.in. We welcome your comments at ideas.india@qz.com.