The story of how the George Eastman Museum in Rochester, New York, ended up with an enormous collection of Indian films is a little like the plot of a movie.
On Nov. 21, 2014, the museum dedicated to the preservation and restoration of films received a call about an abandoned movie theatre in Lakewood, California, that was about to be torn down. Inside the space were said to be a few Indian films that could be of interest for the museum. There, a team quickly dispatched by senior curator Paolo Cherchi Usai stumbled upon a dark back-room packed floor-to-ceiling with hundreds of boxes.
These boxes turned out to contain a staggering 774 prints representing 587 Indian movies—all in good condition—made between 1999 and 2013. These included hits such as Lagaan, Devdas, and Omkara. Besides Bollywood films, the boxes also had Malayalam, Punjabi, Tamil, and Telugu productions. In all, the George Eastman museum collected some 30 tonnes of cinema, stored in 1,300 burlap boxes, besides around 8,500 movie posters. Together, they now account for the largest archive of contemporary Indian cinema in the US.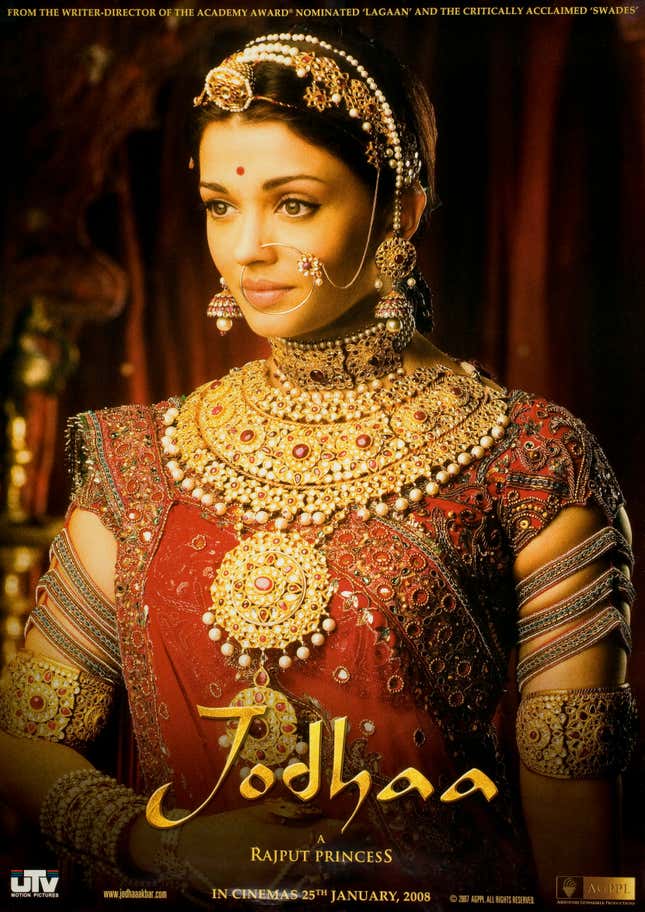 "We spent almost 20 years of our professional life looking for prints of Indian films that, all of a sudden, came to me as an avalanche," Usai says. "Would you like an Indian movie? Here are 500 of them."
So how did so many Indian movies end up in an abandoned theatre in California? In videos shared with Quartz and created for an ongoing exhibition on the dramatic rescue and the museum's conservation efforts, members of its moving image department reveal that the theatre had been closed since August 2013. In one of the videos, you can just make out the faded sign bearing the name of the theatre: Naz 8 Cinema.
A little digging turned up an LA Weekly article from 2012, featuring an interview with a Kashmiri immigrant who worked as the manager of another branch of the same chain. The interview reveals that the Naz 8 Cinemas served a loyal clientele of south Asian immigrants, screening Bollywood and regional movies every day. At its concession stands, patrons could order chai ($2.50), samosas (two for $3.95), and a range of chaats, besides the usual popcorn, nachos, and candy.
The chain seems to have abruptly gone out of business, leaving behind all the prints that the George Eastman museum was eager to add to its own collection from around the world, dating back to 1895.
"The added value of the Indian cinema collection is that it is, strangely enough, rare," Usai explains in one of the videos. "Everybody can see these films on other platforms, such as DVDs, streaming, and so forth, but very few institutions can offer their audience the original viewing experience of the people who had watched these films for the first time."
Since the rescue, the museum's team has been working to conserve the collection, a costly and time-consuming process that involved checking each print for damages, and even playing them alongside corresponding DVDs to identify any parts that are censored or otherwise missing. The goal, Usai says, is to help preserve these essential elements of India's cinematic heritage for both present and future audiences, adding to the efforts of the National Film Archive of India in Pune, which works with limited resources.
The museum also hopes to help non-Indian viewers better understand and appreciate the Indian cinema industry, which is one of the world's largest, producing between 1,500 and 2,000 movies a year.
"We have to deal with the obvious questions. Why are Indian films important? What's so special about them? What's this thing about all these dances and songs that interrupt the plot? This is an opportunity for us to explain," Usai says. 
"The George Eastman Museum…exists in order to make the unfamiliar become interesting, compelling, exciting," he added. "That is another form of cultural pluralism."