Amazon wants to become a habit for Indians.
While fiercely competing with homegrown startups in popular e-commerce segments like electronics and apparel, Amazon India is aggressively wooing customers to buy daily-need items from its portal. Consumer products—grocery, health, personal care, beauty, and more—are currently among the fastest-growing categories for Amazon India.
The strategy is in line with parent Amazon.com's focus on the segment, which led it to buy American grocery chain Whole Foods last year.
In India, the company first began selling groceries and consumer goods in October 2013 and has since expanded its offerings via three different programmes;
Amazon Pantry: The core offering of groceries and household products is available in over 30 major cities.
Amazon Now: The app-based service promises two-hour deliveries in Delhi, Mumbai, Bengaluru, and Hyderabad.
Subscribe & Save: Periodically delivers products needed weekly or monthly.
"Generally, consumables are launched in other countries much later. First, it is books, then electronics, and so on. But in India, we wanted consumables to be the core offering," said Saurabh Srivastava, director, category management, fast-moving consumer goods (FMCG) at Amazon India.
He spoke to Quartz about why this business is important and the challenges going ahead.
Edited excerpts:
How important is the consumer goods segment for Amazon India?
While categories like fashion and electronics serve a different need, we know that people buy a mobile phone once or twice a year, and a refrigerator once in two years. So you cannot make Amazon a habit if you focus on just these.
If you look at the spending habits of Indian customers, 60-70% of their wallet goes toward consumable products. We are currently selling almost 20 lakh (200,000) products in the FMCG and consumables segment. It is one of the fastest growing categories and biggest in terms of volume. It has been growing in triple digits for Amazon India over the last four years consistently.
Why do you have three different programmes for the same segment?
The three programmes serve three different needs. We see that the same customer is using all three programmes for different needs. For their monthly or bi-weekly needs, customers are looking for value and time-saving. At other times they are looking for fast access to products. And then there are products that customers never want to run out of.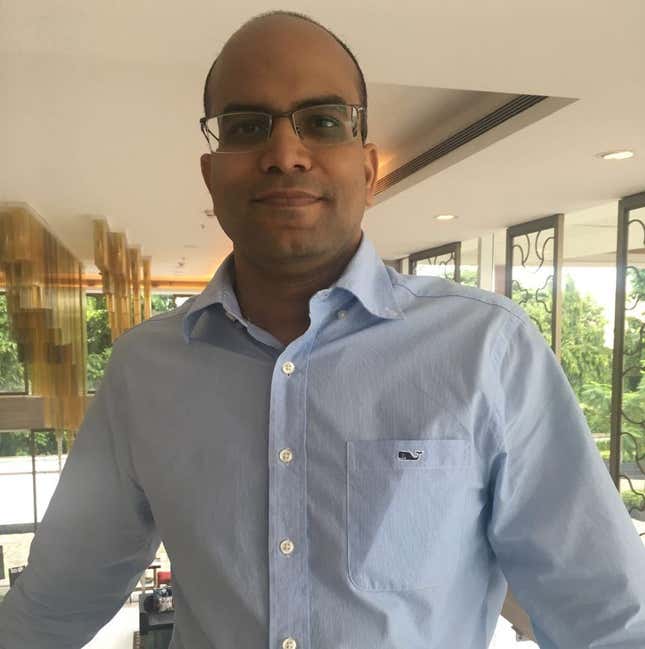 How does Amazon India manage warehousing and delivery for perishables and time-sensitive items?
We curate warehouses according to customer preferences. For instance, rice in Bengaluru is very different from that in Delhi or Kolkata. Also, there is a need to make sure that items are always in stock because, for Amazon Pantry, we offer next-day delivery. With Amazon Now, we limit the geographies we serve, in order to make sure that we can meet the delivery promise.
There are different operations and transportation teams for this vertical, which include a mix of third-party courier services like Blue Dart and FedEx, and our own fulfillment channel.
Depending on where the customer is and who can reach there faster, our systems automatically allocate the most efficient delivery service. As the machine learns more of these patterns, we've been able to push delivery timelines. Earlier, an Amazon Pantry order had to be placed by 6pm to get it the next day. Now, even if you place it by 10pm or 11pm at night, you still get it the next day.
What do you think are your advantages over rivals like Flipkart and BigBasket?
When it comes to consumables, others fiddled with it, left it, and came back again. If you look at our track record, we launched consumables just three months after books, and we constantly expanded our selection. Besides Pantry, Now, and Subscribe and Save, we have a hoard of other programmes like Amazon Family where new parents can keep track of a baby registry to order everything from cribs to baby oil, or receive discounts and find information on parenthood. We also have had Amazon Super Value Days at the start of every month for 34 months now. This is the seriousness with which Amazon has become the most relevant and authoritative place for customers. And we still believe we have only just started.
What are your biggest challenges in the next few years?
Making a delivery within two hours and ensuring monthly deliveries is not easy. The items have to be in the system—the sellers' inventory or our own fulfillment systems. Warehouses have to be big enough. It takes hundreds of capabilities working together. We have been investing in building infrastructure and technology,  whether it's programmes or customer interface or fulfillment systems. We're investing a lot in manpower and technology. We'll continue to invest in expanding the selection and geographic presence for these programmes, and also in improving customer experiences.
Customers are already looking at Amazon as the "everything store." The question now is, how can we make it the "everyday story" for everyday needs on a daily or weekly basis?