From Bolivia to Bhutan, the New York Times' "52 Places to Go" list for 2018 is unsurprisingly filled with wanderlust-inducing destinations. This year, though, there's only one Indian city on the list: Chandigarh.
Described as a "green city and a mecca for architecture lovers," the capital of the northern states of Punjab and Haryana ranks at number 43. It is recommended for its Le Corbusier-designed government compound, the Capitol Complex, now a UNESCO World Heritage Site, and the newly-opened luxury resort, Oberoi Sukhvilas, located over 8,000 acres of forest just outside the city.
Chandigarh is definitely off the beaten track for most tourists, despite its rich history and architectural heritage. Data from India's ministry of tourism (pdf) show that it's the states of Tamil Nadu, Maharashtra, and Uttar Pradesh that attracted the most number of foreign tourists in 2016. Among the domestic ones, Punjab didn't even feature among the top 10 destinations.
The history of Chandigarh makes it one of the most fascinating cities of modern India. Commissioned by the country's first prime minister, Jawaharlal Nehru, in the years after Independence, Chandigarh was designed to be India's first planned city, a sign of the times to come. The iconic Swiss-French architect Charles-Édouard Jeanneret, known as Le Corbusier, agreed to create the master plan for the city in 1950. Building it up from scratch over the next decade, his team produced Brutalist-style government buildings, grids of roads, and loads of green spaces.
But while Chandigarh now ranks as one of north India's cleanest cities, and still stands out from the usual unplanned urban chaos that characterises other state capitals, its heritage buildings have been neglected over the years. Many Le Corbusier-designed pieces, including manhole covers and chairs, have been removed from the city, winding up at auctions in the West. Overpopulation, too, is a serious concern, with an area designed for 500,000 people now home to over a million.
A recent report in Scroll.in described the city as a "modern-day monumental fossil around which squatter settlements and the satellite towns of Mohali and Panchkula have arisen." A little more tourist attention and investment, then, could do a world of good for Chandigarh.
Besides Le Corbusier's architectural creations, Sukhna Lake is a good spot for bird-lovers, and the Rock Garden of Chandigarh is also worth a visit. Meticulously created by an artistic government official named Nek Chand, the unique, 25-acre space is dotted with over 2,000 sculptures made from stone, debris, and other found materials.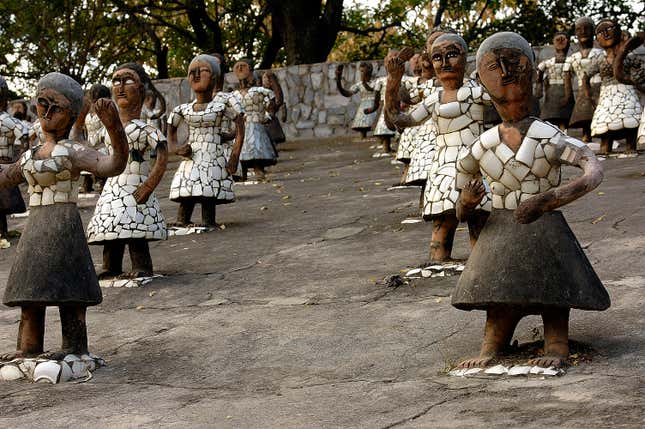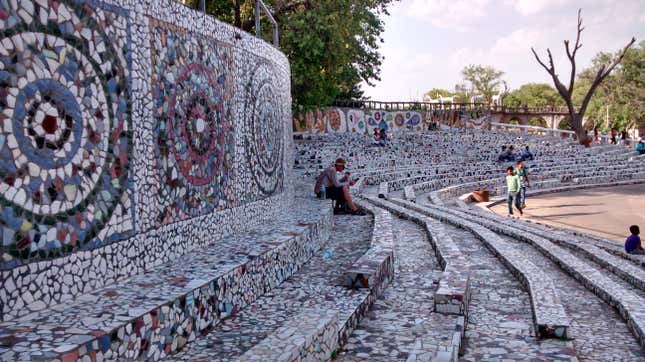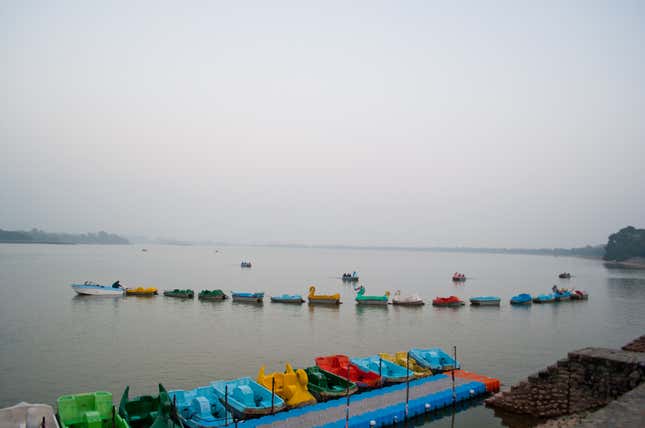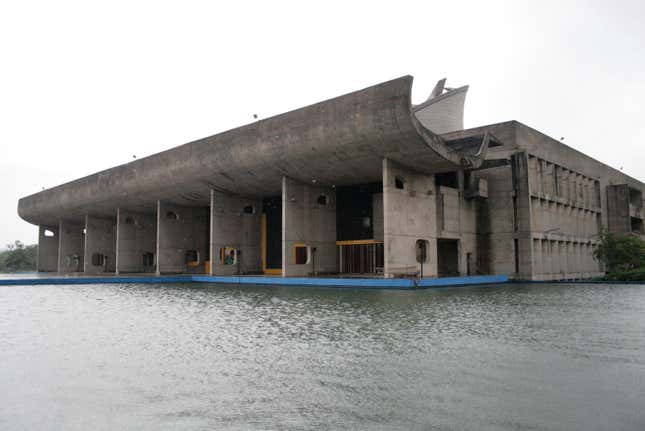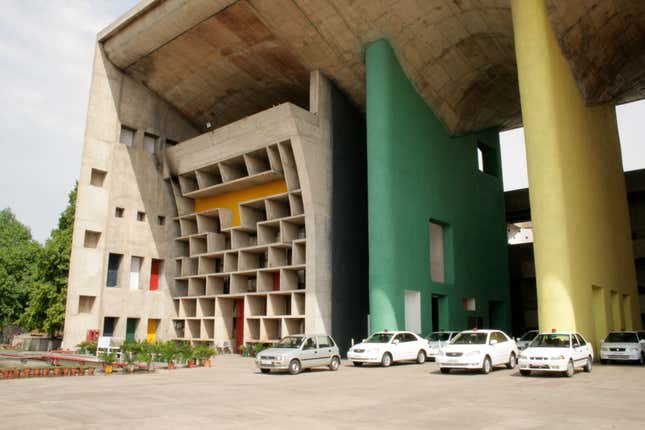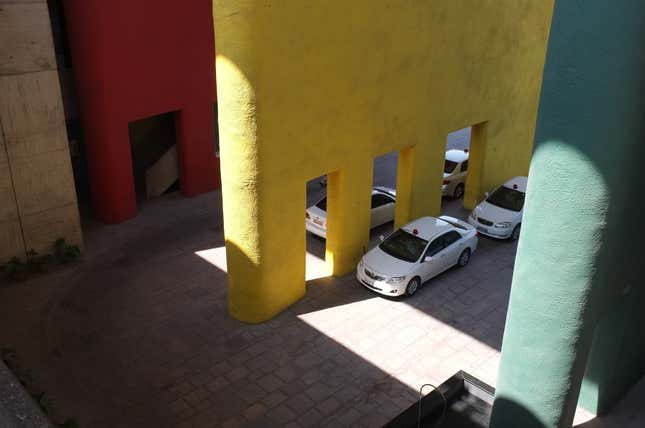 Feature image by Sanyam Bahga on Wikimedia Commons, licensed under CC BY-SA-3.0. Other images sourced from Wikimedia Commons and Flickr, licensed under CC BY-SA 2.0 and CC BY-SA 4.0.