Fast fashion retailer Zara is taking some serious cues from India's street fashion.
As part of it latest spring-summer collection, the Spanish retailer, known for its upmarket styles, has launched a chequered mink-coloured skirt that bears a striking resemblance to a lungi (pronounced "loongi") or a traditional sarong worn by men and women, especially across villages in India and parts of south Asia.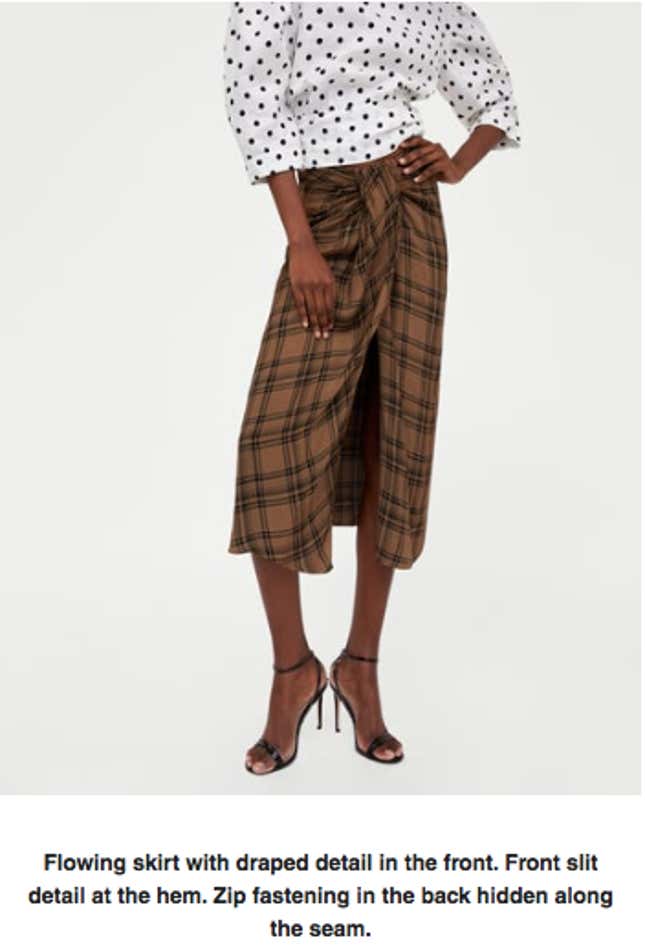 Zara's website details the piece of clothing, priced at Rs4,990 ($78.40), as a "Flowing skirt with draped detail in the front. Front slit detail at the hem. Zip fastening in the back hidden along the seam."
But one cannot overlook the similarities between the highly-priced skirt and the lungi, as noted by British newspaper Metro UK. The ankle-length lungi, which costs a fraction of Zara's skirt, also usually bears chequered patterns in a variety of colours.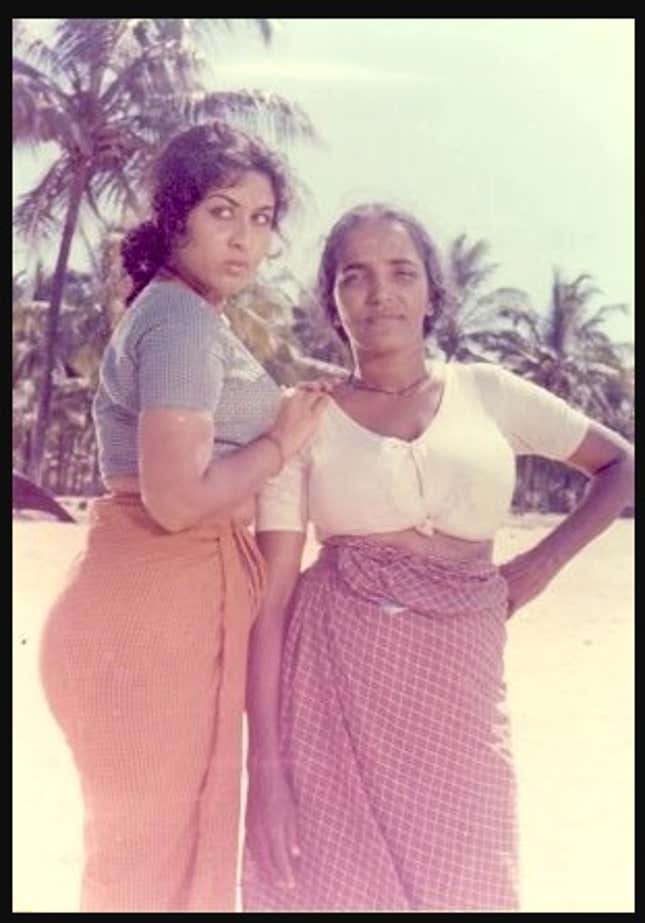 However, the humble lungi's utility is far removed from Zara's glamorous, hot-off-the runway-inspired clothing.
The Lungi is commonly spotted across the southern Indian states of Tamil Nadu, Kerala, Andhra Pradesh, Karnataka, and parts of east and north India. It is also popular in other south and southeast Asian nations like Sri Lanka, Myanmar, Maldives, and Indonesia. One version of it—often in white, with gold or even silver-coloured brocades—is worn on formal occasions in Kerala and Tamil Nadu, and it is called mundu or veshti.
Even popular culture—there's a Bollywood song inspired by the lungi—has referenced it.
The garment is ubiquitous primarily because of its affordability—it can cost as little as less as Rs200 ($4.70)—and gender-neutrality. It is also best suited for hot and tropical climes. The drape makes the lungi ideal for a farmer toiling away in the fields or for those casually out on a stroll. It is often matched with a plain vest for men or a cotton shirt for women.
Estimates by the National Sample Survey Office (2011-12), a comprehensive study of Indian households commissioned by the government, suggests that 52% of Indian households purchased the garment annually.
This isn't the first time that fashion houses have picked up street looks and traded them as runway hits.
Last year, French luxury label, Balenciaga, was trolled after it launched a tote priced at a whopping £2,325 that actually resembled a blanket storage bag found in bedding shops.
And now thanks to Zara, the humble lungi, worn by ordinary Indians, will find its way to the world's hippest fashionistas.