Mughal emperor Shah Jahan can finally rest in peace. After decades of neglect by the Indian government, his iconic red sandstone bastion along the River Yamuna in Delhi will soon be in safe hands—that of a cement maker.
The government, with its chronic inability to maintain even the best of the country's heritage structures according to international standards, has decided to hand over the responsibility to private players under the Adopt a Heritage scheme.
The Dalmia Bharat conglomerate has been tapped to transform the 17th century Red Fort, on the ramparts of which the Indian prime minister traditionally hoists the Tricolour every Independence Day. In exchange for fixing up its lighting, upgrading the toilets, and building a 1,000 square foot visitor centre, among other amenities, the company gets to take its branding to the next level, adding the Dalmia name to souvenirs and signs.
It's an almost irresistible offer for India's corporate giants: the opportunity for the ultimate branding. It isn't difficult to imagine who could be next.
After all, there some 90 such historic sites (pdf) ready for the taking. So, here are some playful suggestions from Quartz.
HUL Brooke Bond Taj Mahal, Agra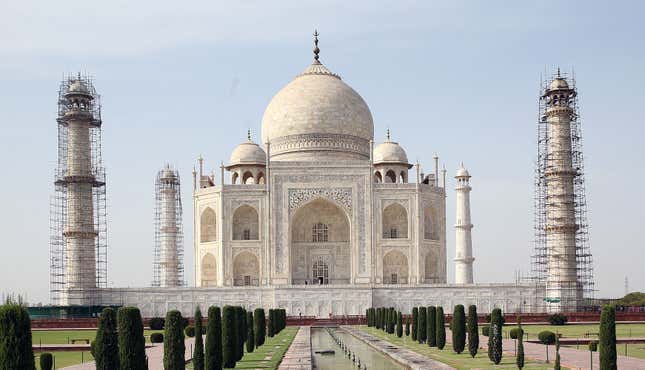 We'll admit. This just couldn't be helped.
Not the least because the legendary mausoleum needs all the help it can get. Its minarets are crumbling, the iconic dome is turning yellow, and what you don't see in the standard Instagram photos is an exploding garbage crisis. Who better to save the day than Hindustan Unilever (HUL) whose Brooke Bond brand has been selling Taj Mahal tea since 1966? Wah Taj! is already a household punchline in Indian households. Time to make it real. 
Bombay Burmah Trading Co Purana Qila, Delhi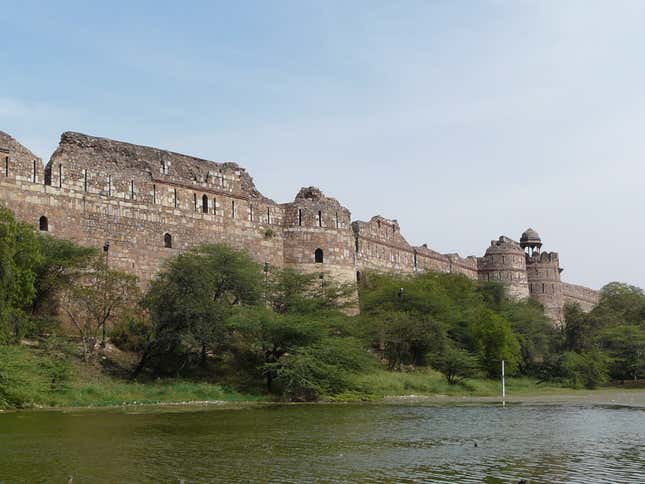 One of the oldest companies in India could definitely capitalise on one of Delhi's oldest forts, built in the 16th century. The Bombay Burmah Trading Co is over 150 years old and its interests range from tea plantations and textiles to electronics and engineering. Adopting an ancient fortress, believed to have been built on the site of Indraprastha, the legendary capital of the Pandavas in the epic Mahabharata, would be a solid way to seem even older.
Manforce Qutub Minar, Mehrauli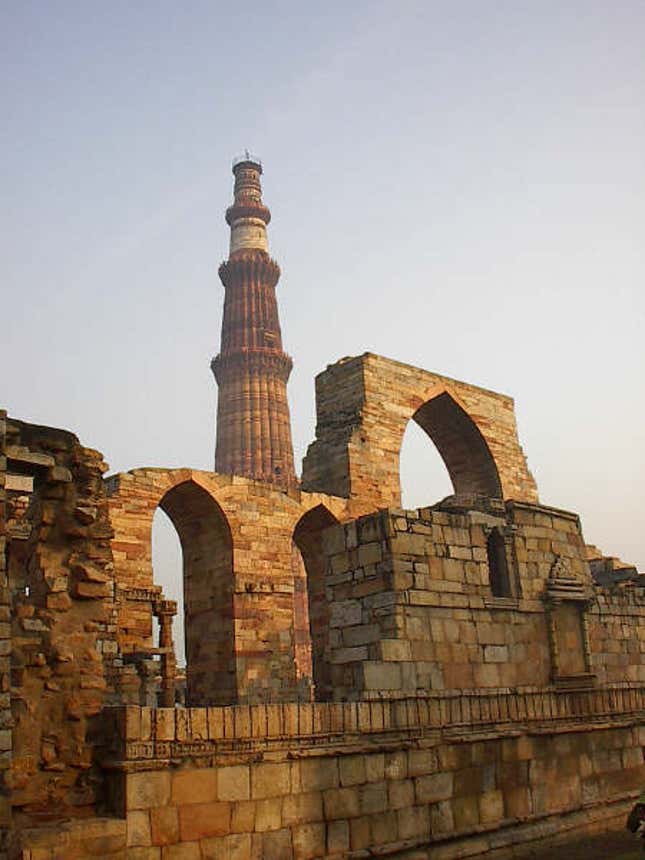 This one's been doing the rounds on social media ever since the Red Fort announcement: the 73-metre-tall medieval structure and condom brand Manforce.
Built in many stages beginning in the 12th century, the Qutub Minar could be ideal for Mankind Pharma's product. In a country of 1.3 billion people, where under 6% actually use condoms, the brand couldn't ask for a more, ahem, potent symbol, perpetually rising high above Delhi's Mehrauli neighbourhood.
United Spirits Golconda, Hyderabad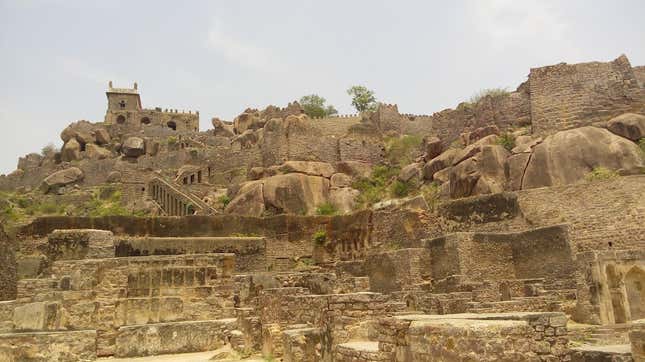 The medieval fort located on a 120-metre hill outside Hyderabad draws a regular crowd of tourists. Associating with this one would do a world of good to the popular Golconda brandy hawked by Shaw Wallace, a storied Indian liquor maker that was bought by United Spirits. The caption "Sipping on Golconda at Golconda" is just waiting to go viral on Instagram.
ReNew Power Sun Temple, Konark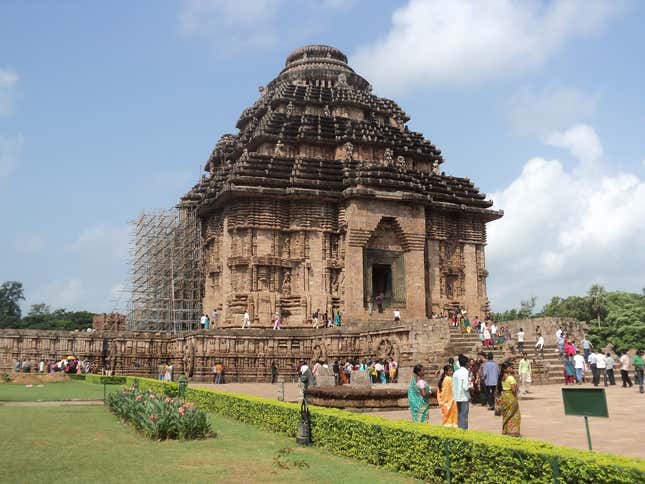 Adopting Odisha's 13th century temple to the sun could be the ultimate way for solar and wind power giant ReNew Power to celebrate its becoming India's largest clean-energy firm by installed capacity.
Fenesta Fatehpur Sikri, Agra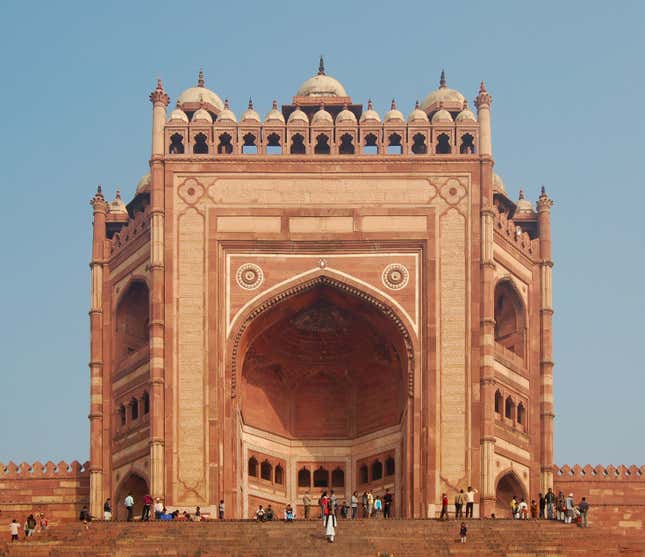 Door design has come a long way since Mughal emperor Akbar built the Buland Darwaza at Fatehpur Sikri in 1601. Ask Fenesta, the maker of everything from sliding to designer doors. As tourists make their way through that grand entrance of Akbar's capital, some would undoubtedly like to make a statement with their own doors.
VST Charminar, Hyderabad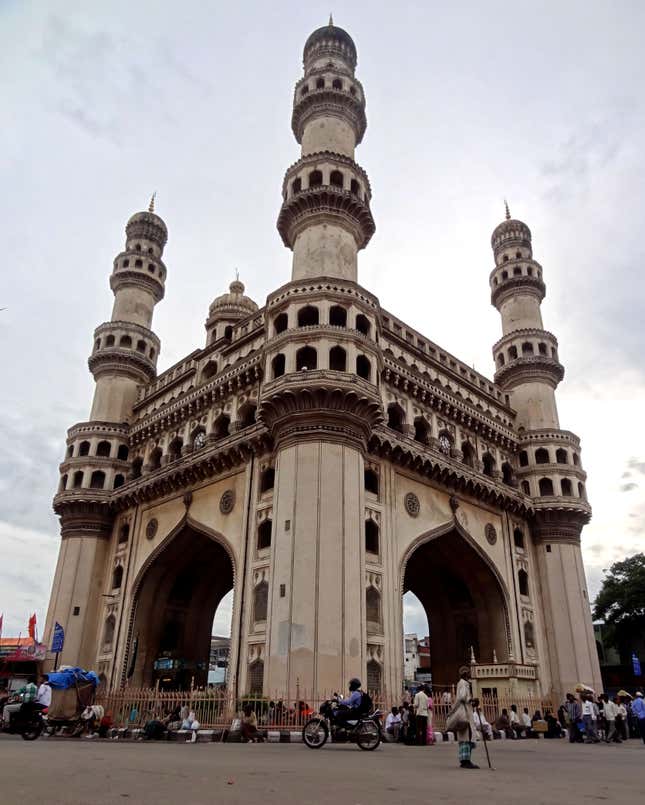 Cigarette ads are banned in India (for good reason) but VST Industries, the maker of good old Charminar cigarettes, could dream of no better platform than this symbol of Hyderabad. After all, the brand itself has a history almost as interesting as the monument.
KBRL India Gate, Delhi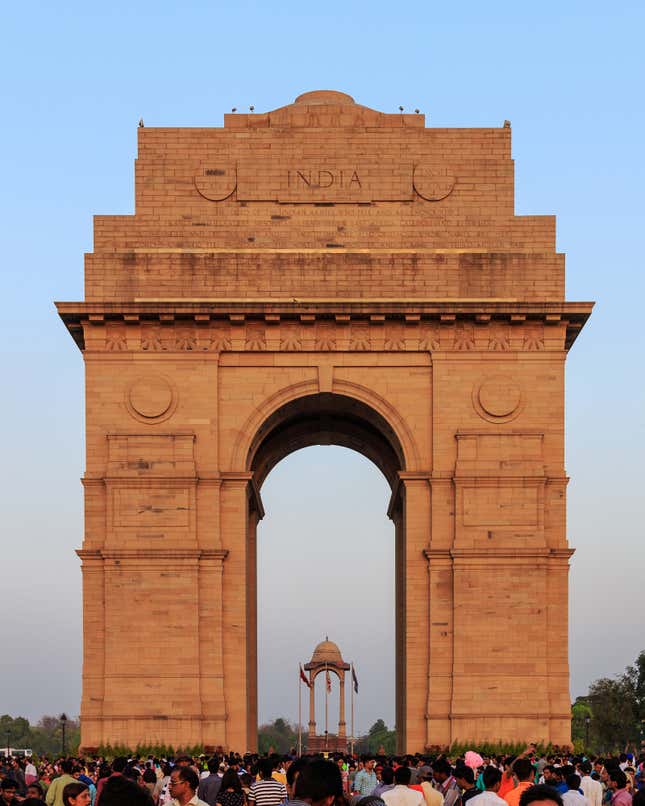 For once, here's a company that is possibly older than the monument its brand could adopt.
Delhi's World War One memorial is already featured on the bags of the India Gate basmati rice produced by KBRL, a company that traces its origins back to 1889. No, just don't say "A match made in…"