Back in 2000, as a rookie actor with Nadira Babbar's theatre company, Ek Jute, Sumeet Vyas earned a meagre Rs250 ($3.69) per show. So, he ventured into television and ad films to keep his wallet full. Soon he was even adapting and writing plays.
In 2011, Vyas got his break in Bollywood with English Vinglish where he played a New York cabbie attending the same English-speaking class as the lead character played by the late Sridevi. Over time, his filmography has boasted of critically-acclaimed films such as Parched and Ribbon.
Amidst all that, India's first ever web series, Permanent Roommates, fell into his lap. It was created by The Viral Fever (TVF) and premiered on YouTube in October 2014. "So this internet thing was a complete accident," Vyas said. Since then, he has written two more popular web series, TVF's Tripling and Y-Films-backed Bang Baaja Baaraat.
But it wasn't until Veere Di Wedding that he entered the big league. The movie, which released on June 01, has Vyas paired opposite Kareena Kapoor Khan's character, and has shot past Rs100 crore ($14.7 million) at the box-office.
Below are edited excerpts from Quartz's conversation with Vyas:
What made you say yes to Permanent Roommates?
I had nothing to lose. Not like I had an image and I was worried what am I going to do next with it. When they approached me, they said we don't have money. But because I really liked their stuff, I said I'd do it. After a month and a half, when the first two-three episodes released, we realised, "Oh, this has really, like, taken off."
How did this show change the game for web content?
I think this was the first web series ever made (in India). TVF was the first to experiment with this long-format thing. It opened up a huge avenue for everyone.
Considering you did your first web series for free, is doing web series viable for an actor?
I'll tell you very honestly, I have the beginner's advantage. The first couple of shows I did were very, very popular, so I perhaps charge a premium. But I guess with the advent of internet and so many people acting, I'm sure they're making money. I hope I'm making more than them.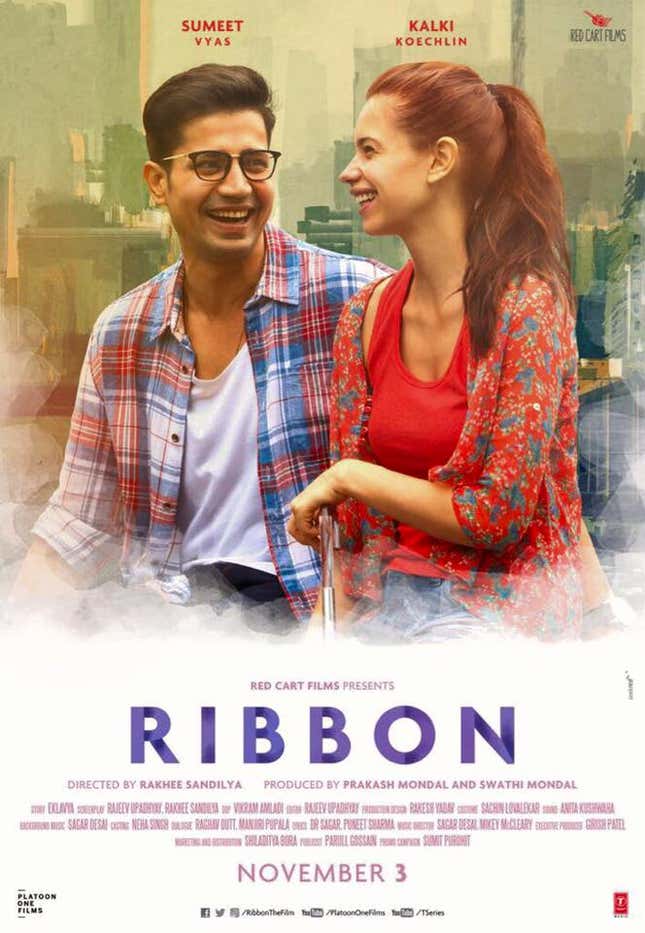 You have your first Rs100 crore film now. When signing films, do their box office numbers matter to you?
Essentially, I would choose films I would want to watch. Ribbon, Hijack…all these films…I didn't think they're going to be Rs100 crore films. I'd be really happy if they did (well) but I just thought that I want to do these films. While doing Veere Di Wedding, we were looking at numbers because this is a mainstream film, it's got song-and-dance; it's made to entertain. So it is a correct film to put in that (box office) parameter.
How did Veere Di Wedding push the envelope?
It was quite liberating to see that it was talking about female friendship and it was not a sanitised version of it. A lot of trolls have been trolling the film but with the numbers, it's only proving that the audience is mature and intelligent. It's a certain set of people who'll never be comfortable with the idea that they (women) are equals.
Despite this newfound success in films, you're still acting and writing for the web. Why?
Web offers you freedom to experiment in terms of content, language, topics, inter-personal relationships. Films, you have to be a little conscious because there's so much money involved. Even for audiences, it's an effort to go out, park their car, buy popcorn for 600 bucks and watch a film.
How will content vary for digital shows and movies going forward?
I do feel there will be segregation. If it's a story about a husband and wife inside a house in Kullu-Manali, something more intimate, then I wouldn't mind watching it on the web. If (it's) something like Avengers or Race 3, that will happen in cinema.
So is there no room for movies that are not big-event films on the celluloid?
Those films can come on the web. People have this prejudice that if a film is on the web, it is perhaps less popular. Often, it's also not a financially viable module to make a film for Rs3-4 crore, because to release that film in theatres, you have to spend another Rs6 crore on publicity. And if it's small, with newer people, there's lesser chance of people flocking to theatres, which does not mean that your product is not good. It's just not meant for that space.
Do you think those from the traditional movie industry are open to working on the web now? 
A couple of years back, it was the beast in the room you didn't want to acknowledge. Since last year things have obviously changed with Excel and Phantom creating for the web. They've realized it's a huge market and also as a maker it really gives you that freedom.
How does being a writer help you as an actor?
Being a writer just gives me perspective. I take myself as an actor less seriously. Otherwise actors tend to think they're the whole and soul of the film. That profession demands that sort of narcissism. Being a writer only gives you perspective that, "OK, this is your part. This is how much you're supposed to contribute to the film."
So what's next as an actor?
I'm really keen on doing more grey parts and breaking this image of being the nice, funny guy. I want to do more thrillers, more action.
And what change does the writer in you hope to see in Indian content?
We still don't have a culture of research. We'll only do research if we're doing a biopic. But abroad, if they are doing 27 Dresses, they do research. If they're doing Legally Blonde, they do research. Even in fantasy, there is some logic.