The world's largest furniture retailer, IKEA, has set a straightforward strategy for India: affordability and accessibility.
That is reflected in its flagship store which opens today (Aug. 09) at Hyderabad's Hitec city.
Nestled between tall office buildings and under-construction sites, the 400,000-square-foot outlet is the culmination of years of research and an investment of Rs1,000 crore ($146 million).
IKEA expects this store to attract 7 million visitors annually. Towards this, the company has localised and tweaked its offerings.
For instance, the in-house 1,000-seater restaurant (its biggest yet) will sell samosas starting at Rs10, besides its signature cinnamon buns, coffee, and meatballs. Such pricing is attractive in price-sensitive India.
In addition, the company has put in place a plan to assist shoppers in assembling its signature do-it-yourself (DIY) furniture. It has also added India-focused products, like the tawa (a round iron griddle used to make Indian breads and pancakes), to its offerings.
With an army of 950 on-ground staff, the Hyderabad store also has the retailer's largest ever headcount.
"We want to make promises today," IKEA CEO Jesper Brodin told reporters at a press conference on Aug. 08. "The first promise is, we will try to become affordable…[offering] 1,000 products below Rs200 is a good start. We want to meet many more Indians with our affordable price. Secondly, we want to be accessible. From tomorrow, we will be accessible in Hyderabad, and now we will take our efforts to speed up our expansion…we are already ready with a spade in the ground in several parts of India."
Local and affordable
Understanding Indian shoppers' price sensitivity, the store offers around 1,000 products priced under Rs200. For instance, among the 7,500 items on offer are chopping boards for Rs100, mugs at Rs59, door-mats priced at Rs99 and monotone sofa throws that cost Rs180.
There are armchairs for Rs4,990 (onwards) and tables such as the India-made Lack table starting at Rs599.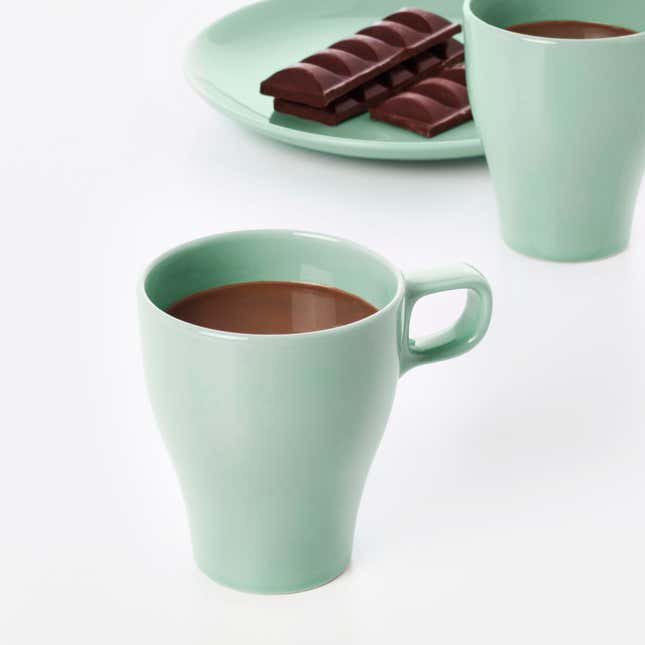 At the restaurant, too, the dishes are modestly priced. For example, a portion of Hyderabad's famed biryani (a steamed rice, meat, and, spice preparation) costs just Rs99, while IKEA's signature chicken balls are available for Rs149.
Besides ensuring affordability, IKEA has also tweaked the product categories that it will push more in India.
While textiles is a major focus area for it globally, in India, it is betting on kitchenware and dining products. The company estimates that kitchenware can generate upwards of 10% of its turnover in the country.
So a large section at the two-storied store is dedicated to all things kitchen: pots and pans, spice boxes, idli-makers, cutlery, bowls, plates, containers, and tiffin boxes.
"We anticipate this is the very area where we can see huge volumes going forward," John Achillea, the Hyderabad store manager, told Quartz. "We see huge potential in this (kitchenware), even more than textile because India is already a big textile market. While we will have some work to do in textiles, the reality will be that cooking and eating products will be required right from the beginning."
Even in this, there have been some adjustments made for India based on research—IKEA visited over 1,000 homes to understand how Indian families live. So, for instance, the cutlery sets will only include spoons and forks since Indians hardly use knives to eat.
And it doesn't stop there.
IKEA and access
The 75-year-old Swedish retailer first announced its India plans in 2012 and committed Rs10,500 crore for this.
Now it may overshoot the outlay.
"We believe India is bigger today than it was when we got that approval, so we believe we will invest more money than the Rs10,500 crore (promised earlier)," said Patrik Antoni, IKEA's deputy country manager in India.
It has already spent Rs4,500 crore on the Hyderabad store, besides adding distribution centres and buying land for outlets in Mumbai, Delhi-NCR, and Bengaluru.
Apart from opening up to 25 outlets—some smaller format stores included—by 2025, the company also plans to increase its e-commerce presence.
The next store is expected to open in Mumbai in 2019 along with the launch of its e-commerce arm.