New Delhi's Indraprastha Apollo Hospital has been abuzz since Diwali (Nov. 07), the Hindu festival of lights.
The number of patients complaining of breathing trouble has been abnormally high this winter. "Over the past few days, even those with no history of respiratory problems have been concerned over the level of pollution in Delhi," Rajesh Chawla, a senior pulmonologist at the hospital, told Quartz.
Chawla estimates that the number of patients visiting the hospital with respiratory ailments has risen by 10-15% from last year.
Pollution levels in India's capital and its satellite cities of Gurgaon and Noida have remained severe this year, even a week after the lavish Diwali fireworks. The Air Quality Index (AQI), an official measure of the amount of toxic pollutants in the air, has, on most days last week, hovered above 400—that's eight times the normal of 50. On Wednesday morning (Nov. 14), the AQI improved marginally but the level of PM2.5 particles remained in the "very poor" category.
Unsafe AQI levels in Delhi are an annual occurrence. As winds stall, smoke and dust from vehicular pollution, construction activity, crop burning in neighbouring states and Diwali fireworks add to the woes of the nearly 30 million inhabitants of Delhi and its satellite cities.
But this year, the situation is particularly acute. The day after Diwali, residents woke up to an AQI of 999, almost thrice the 350-odd levels recorded last year, when India's supreme court had banned the use of firecrackers in the city.
The pollution has not abated yet. On Monday (Nov. 12) morning, Delhi's residents woke up to a thick layer of smog. The presence of PM2.5 and PM 10 remained at eight times above safe levels, leaving people with itchy eyes, sore throats, and lung congestion, scrambling for medical care.
Apollo Hospitals' Dr. Chawla is advising his patients to avoid outdoor activities as much as possible.
In the meantime, a government of India task force, led by the Central Pollution Control Board, has been devising ways to tackle the situation. A ban on construction activities and a curb on the movement of trucks was enforced until Nov. 12. The supreme court even ordered a partial ban on firecrackers days ahead of Diwali this year.
But with no improvement to speak of even a week after Diwali, residents and others are left to fend for themselves. Some are staying indoors. Supreme court judge Arun Misra recently said, "There is so much pollution in Delhi, I can't go for a morning walk."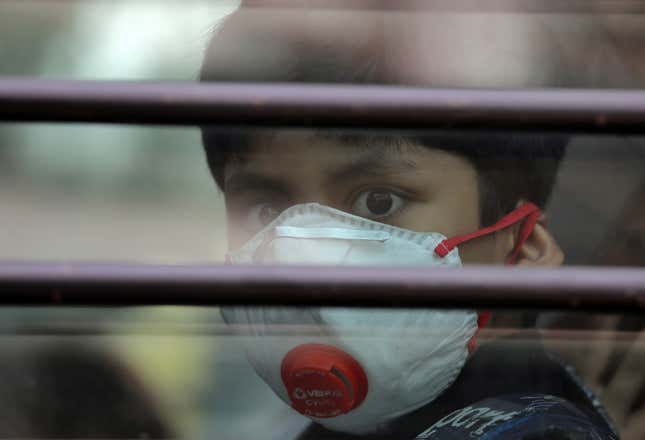 Participants of the Women's World Boxing Championship (Nov. 15-24 ), who have already arrived in Delhi, were seen wearing anti-pollution masks and scarfs on Tuesday (Nov. 13). The boxers have been advised to stay indoors, news agency Reuters reported.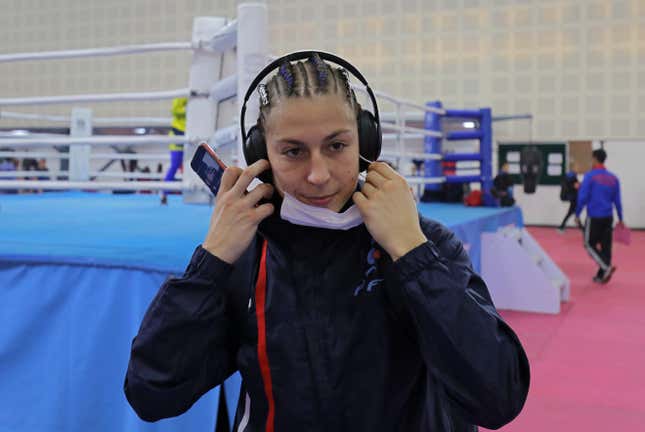 Earlier this week, Bollywood actor Farhan Akhtar posted a picture of himself sporting a pollution mask on Instagram, while on a shoot in India's capital city. He was accompanied by actor Priyanka Chopra.
The toxic air is also turning out to be a financial burden. Top executives are said to be declining job offers in Delhi and its neighbourhood.