For much of the 18th and 19th centuries, art was one of the only ways to document life in Mughal-era and then colonial India.
Long before the advent of cameras and photojournalism, it was painters who captured the region's diverse people and places. The paintings of royalty, monuments, and battle scenes are pretty familiar today, but there's a subset of work produced by Indian artists for employees of the East India Company that is a lesser-known treasure trove of the history of India.
These so-called "company paintings" were designed to capture "exotic" everyday life for friends and family back home, but they're now a useful record of what the lives of ordinary Indian people were like at that time.
In the 1980s, Shilpa and Praful Shah, the couple behind the Textiles and Art of the People of India Collection, began collecting these paintings from flea markets and antiquarian dealers. This month, they're exhibiting their collection at Mumbai's Chhatrapati Shivaji Maharaj Vastu Sangrahalaya.
In the preface to the accompanying catalogue, titled Indian Life and People in the 19th Century and published by Roli Books, the pair writes:
Two hundred years after the paintings were executed, the livelihoods and milieu of the common people that were the subjects of the paintings, are all but vanishing from our sight. The paintings we gravitated towards were of people of diverse castes, trades and occupations—goldsmiths and mendicants, cooks, clerks and cobblers, shoemakers, sepoys and sadhus, itinerant merchants and munshis, rope-walkers and puppeteers. Some of these do have their modern-day Indian counterparts, but gone are the "asabardars," silver stick bearers, the "chobdars," silver mace bearers or the "sheristidars," native court officers.
So, the book is a useful record of these disappearing and already lost professions, besides offering a sneak peak into a time when life in India was a world away from what it is today.
Here's a selection of company paintings from the book: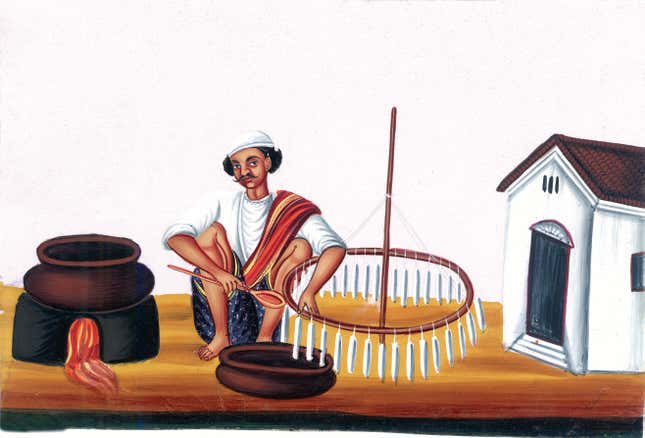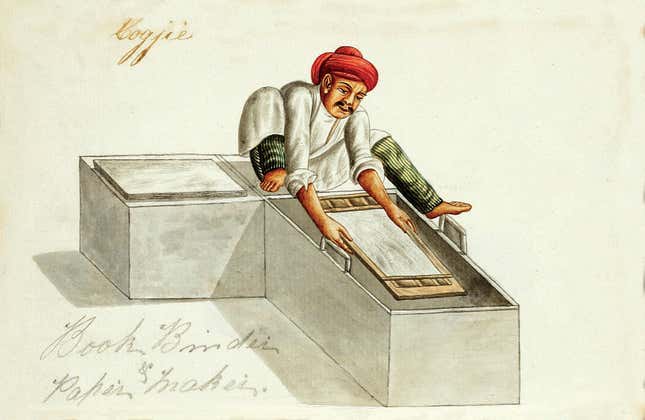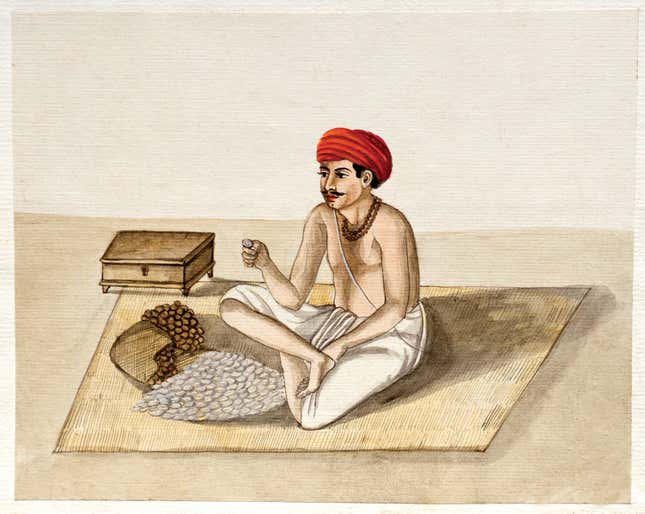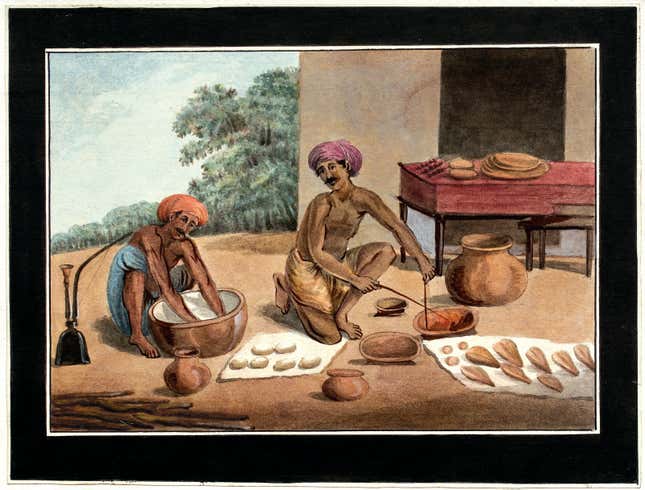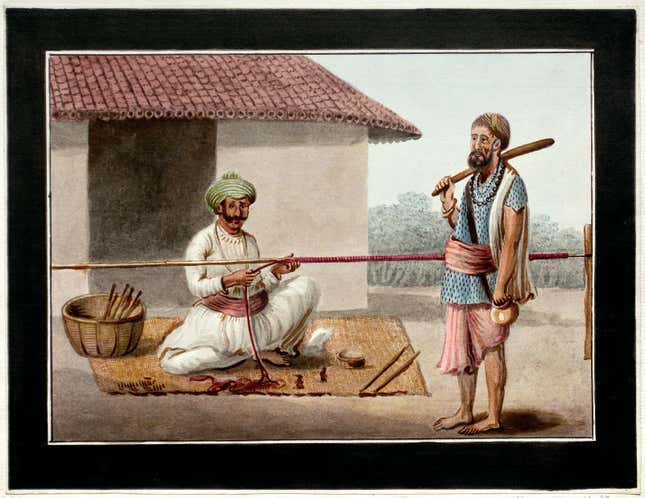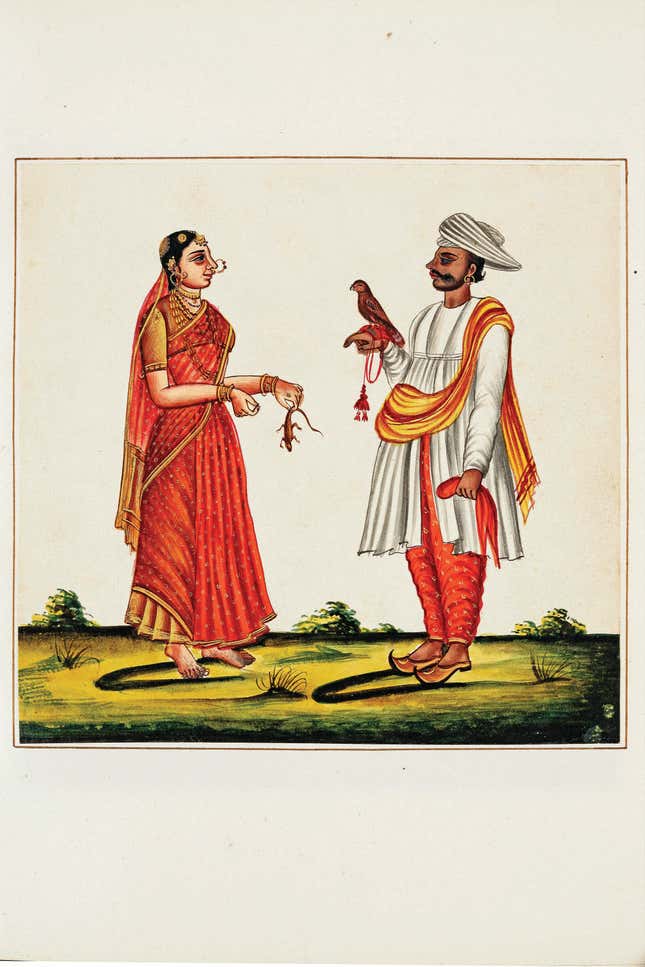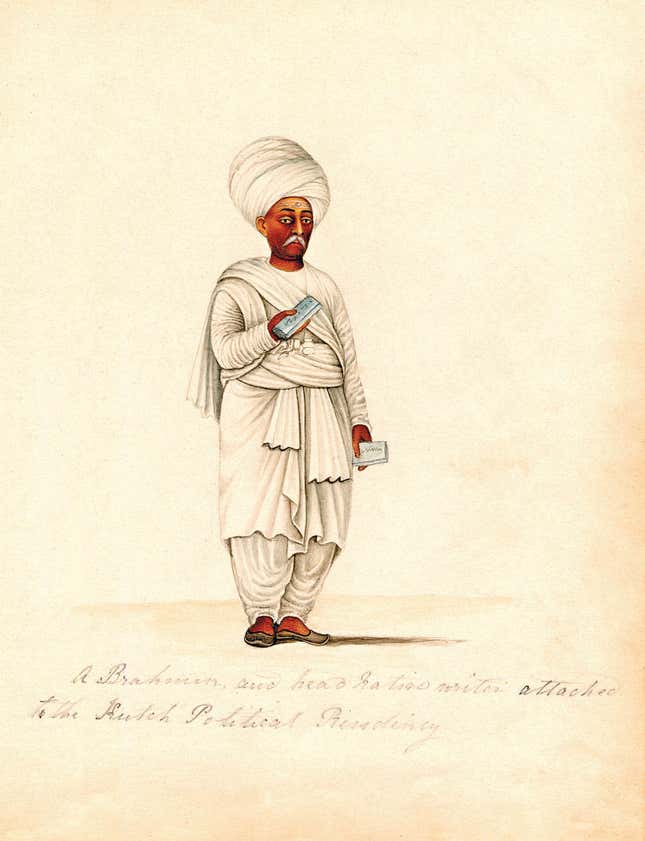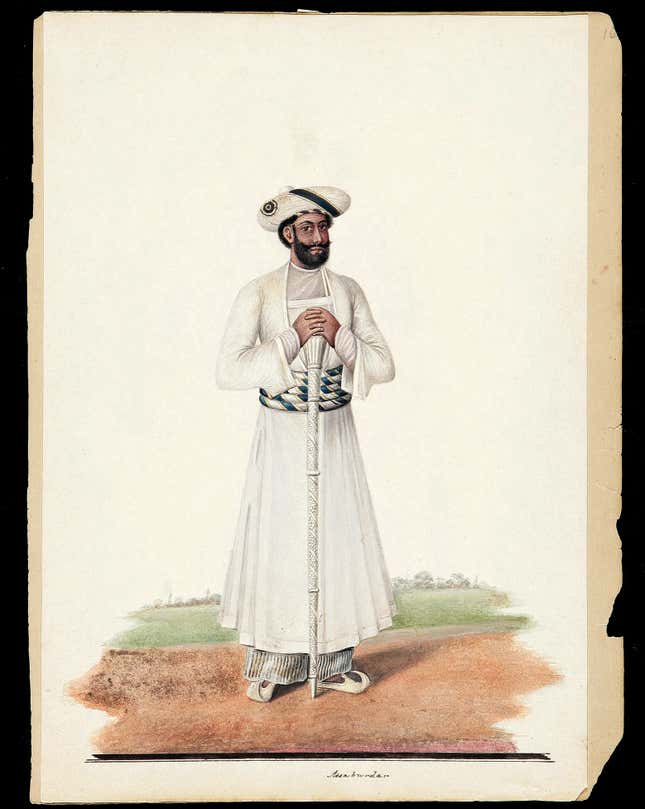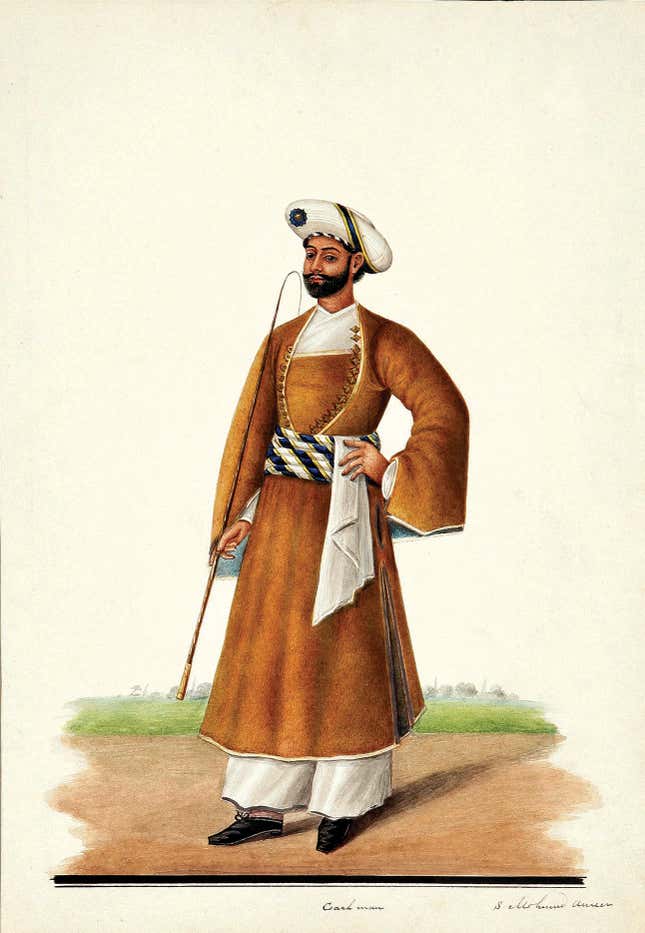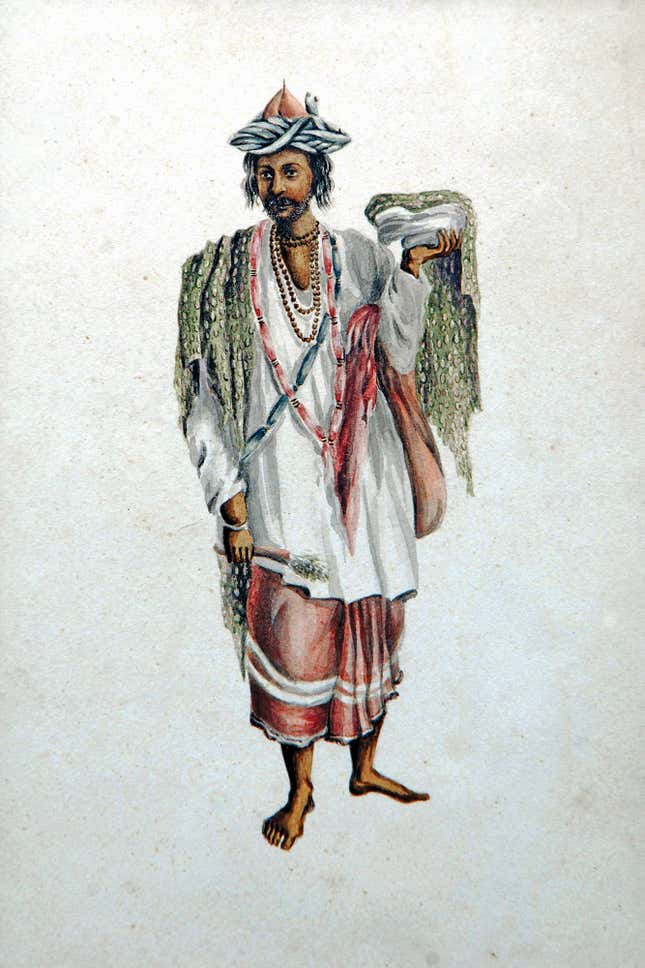 All photos courtesy TAPI Collection/Roli Books from the book Indian Life and People in the 19th Century: Company Paintings in the TAPI Collection by J.P. Losty.