Indian internet users are increasingly looking for legal and safe ways to get around the country's tightening digital censorship regime, worsened by overzealous internet service providers (ISPs).
There's one tool that can come handy in circumventing these measures: the web browser Tor.
For instance, it was effective in beating last October's government ban on over 800 pornographic websites. Tor also helped work around the ban imposed by ISPs, especially Reliance Jio, on sites like the message board Reddit, online-traffic analysis portal Alexa, the web platform for messaging app Telegram, and streaming site Soundcloud.
The browser is configured to protect user privacy by channeling the internet connection through a series of different servers across the world, making it difficult for anyone to track the user. The fact that Tor uses so many different servers also means it can be used to overcome website blockages, no matter what country you're in.
Every day, millions of journalists, activists, businesspeople, and military and law enforcement departments around the world use it for a safer and more private internet browsing experience.
How to use it
First, download Tor from the website of The Tor Project. If you're using a phone, you can also download it on its app store. (If the Tor Project website is blocked by your ISP, try downloading it from the Electronic Frontier Foundation website or from Github.)
Once you've downloaded the browser and installed it on your computer, open it. The first thing you'll likely see if Tor doesn't open right away is a window that asks you if you want to "connect" directly, or if you want to "configure" it.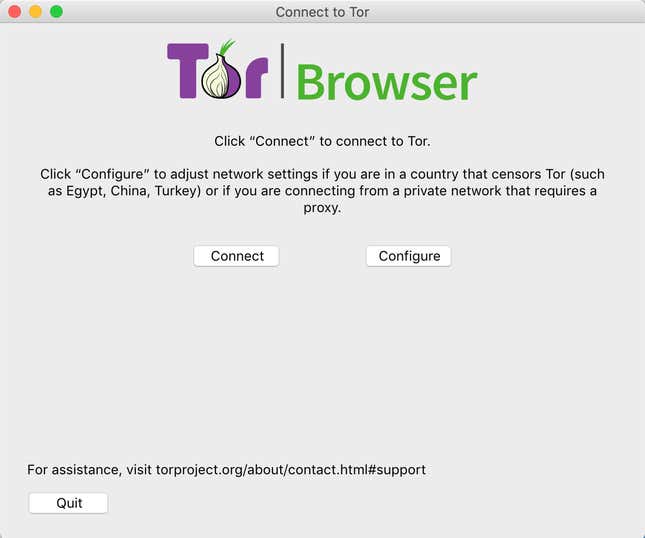 Try "connect" first. If the browser opens, great. If it doesn't, click "configure."
When the next screen appears, click "Tor is censored in my country," then select "Request a bridge from torproject.org."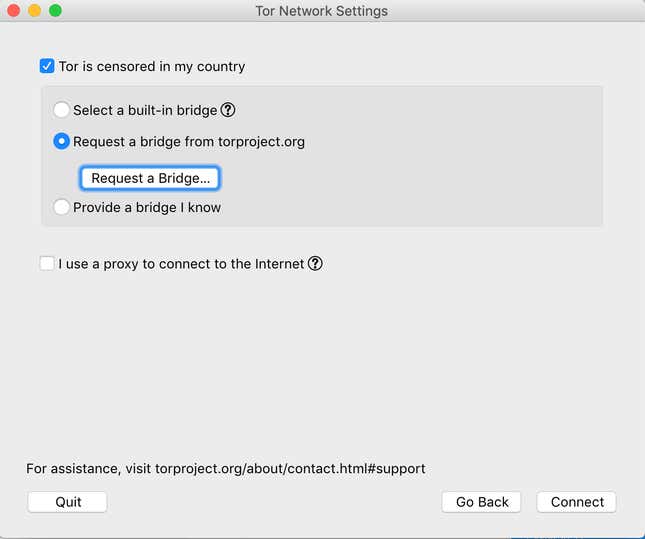 Key in the captcha code and submit, proving that you're not a robot.
Now, a new "bridge"—a numerical code to help you connect to the network—will likely have appeared underneath the phrase "Request a bridge from torproject.org." Click "connect" and your browser should be ready to use.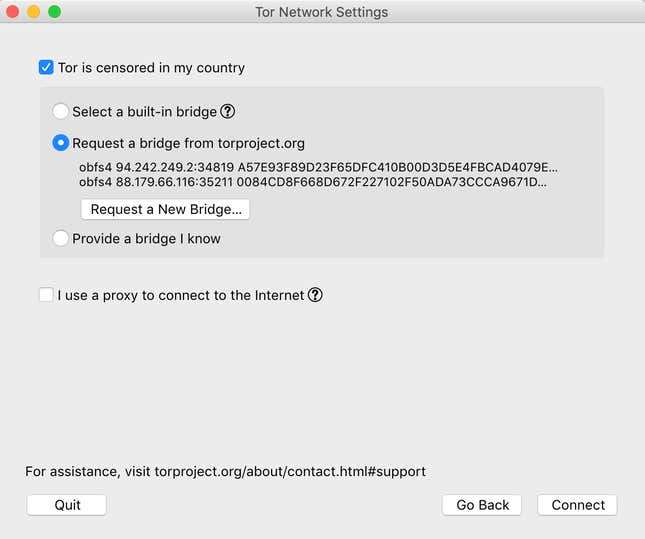 If this isn't working, you can send an email to bridges@torproject.org (from a Gmail, Yahoo, or a riseup email address) and get them to send you bridges. Then, copy them and enter them into the field that pops up when you select "Provide a bridge I know."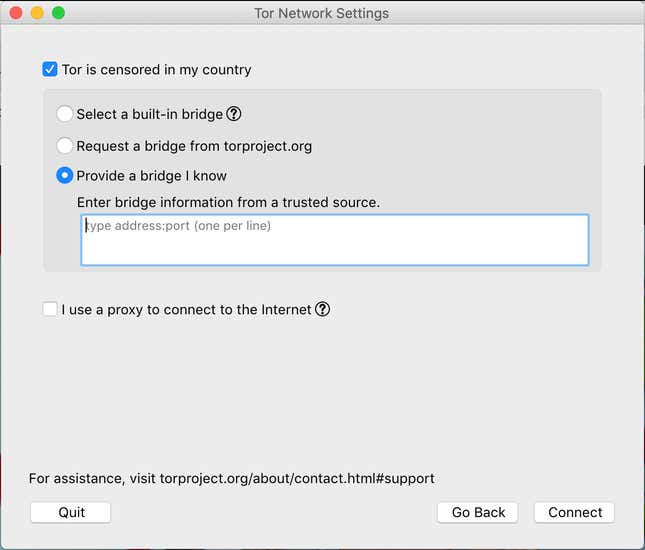 If sites are blocked on Tor
There is a very small chance that sites blocked on common browsers will be blocked on Tor. That would happen if the "exit node"—the server that your traffic exits from—is located in India, or another place where the site is blocked.
To fix this, click on the green padlock next to the address bar to view some details about the path your traffic is getting routed through. Then, click "New Circuit for this Site" to reset that path. You can do this as much as you want, until you find a circuit where your desired site opens.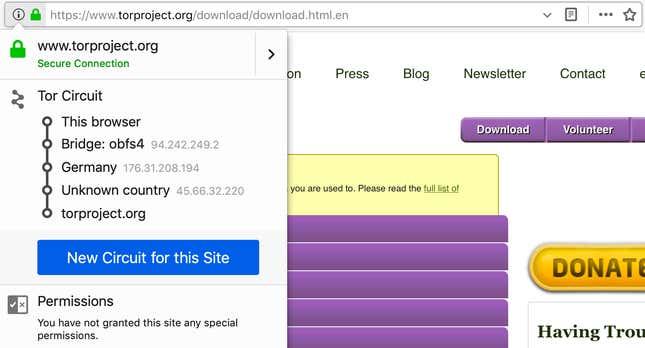 What about VPNs?
It is true that using a virtual private network (VPN) or proxy service can also often help you circumvent website blocks. Tor is just a safer and better option for a few reasons.
First, some ISPs, especially Reliance Jio, are reportedly already blocking sites where you can download proxy and VPN software, so it may be more difficult to find a working one than you think.
Second, most VPN and proxy services, especially the free ones, collect user data and sell it to third parties. You may not pay money but could pay with your privacy and safety as they are also often prone to hacks, and could contain malware.